Welcome to the two part series, Gateway to Ecuador. With two major airports that accept international flights, there are ample opportunities to use each gateway city as a base for exploration of the Ecuadorian mainland.

Fly into Quito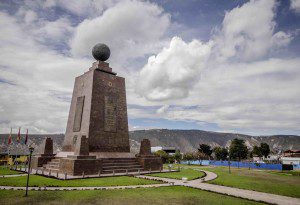 Quito makes the perfect entry point to explore the Ecuadorian Andes. It's also close enough to the Pacific Coast and the Amazon that arranging for side trips is a breeze. Ancient history, diverse cultures, hummingbirds galore, and stunning vistas are just some of the reasons to plan your trip using Quito as a base city.
A big plus to flying into Quito is its brand new international terminal and accompanying airport. The facilities are modern, the staff professional, and the location is only about a 40-minute drive from most of the city.
And there is a lot to discover. Many tourists coming to Quito only plan on staying a day or two before they complete their journey to the better-known Galapagos. But they are missing out. In fact, Quito is becoming a destination in its own right and tourists are scheduling trips that focus only on the capital city and its nearby national parks, nature reserves, and small Andean villages.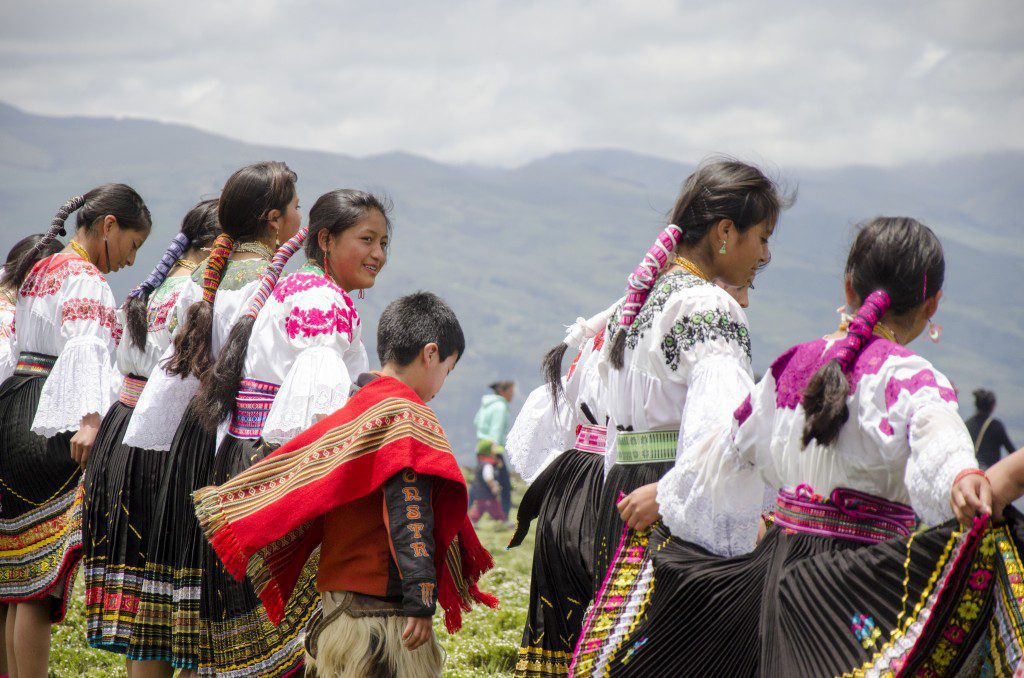 Historic Quito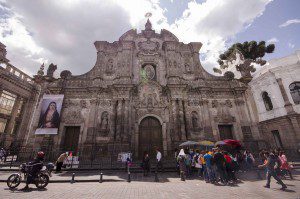 The Historic Center of Quito is a UNESCO World Heritage Site bulging with colonial buildings that have not only survived the centuries but retain much of their original historical connections. Just walking the streets of historic Quito is like walking through time. Your guide books will suggest visiting the most well-known places, like the church bathed in gold leaf, La Iglesia de la Compañia de Jesus, and walking the Plaza Grande near the Presidential Palace.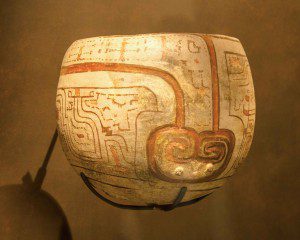 But there are also many hidden treasures downtown. After almost three years of living here, we are still discovering new museums and small churches. A few places we have discovered that you might want to tour are the Monasterio Santa Catalina, the Basilica del Voto Nacional, the Museo del Carmen Alto, and the Museo de la Casa Alabado, which has one of the best collections of pre-Columbian artifacts in Ecuador.
Everyday Quito
Quito is about more than its historic center. The city has several beautiful parks and museums. One of our favorites is the Botanical Garden in the center of Parque Carolina. They have a stellar exhibit of orchids, many of which will shock you as they look like no orchid you have ever seen.
Quito boasts its own artisan market in the Mariscal District. Granted, it is a little more touristy than some of those found outside of the city but you can find many of the same items as in other indigenous markets and almost the same prices. If you go, we do recommend having some ice cream from the gentleman that makes Helado de Paila (fig is my favorite, a combo of guanabana y mora is the traditional favorite).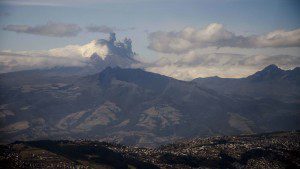 And there is always the Teleferico. This aerial tram takes you up the slopes of Pichincha, the active volcano that is a major focal point for all Quiteños. We say active, but the peak near the Teleferico has not erupted for hundreds of years. A smaller peak, a few miles away, last erupted in 1999 and the city was covered in ash but the pyroclastic flow went a different direction. Today, Guagua Pichincha is active once again and you can hire a guide to take you to the Refugio and then hike to the crater rim. On a clear day, you will see active fumaroles letting out steam.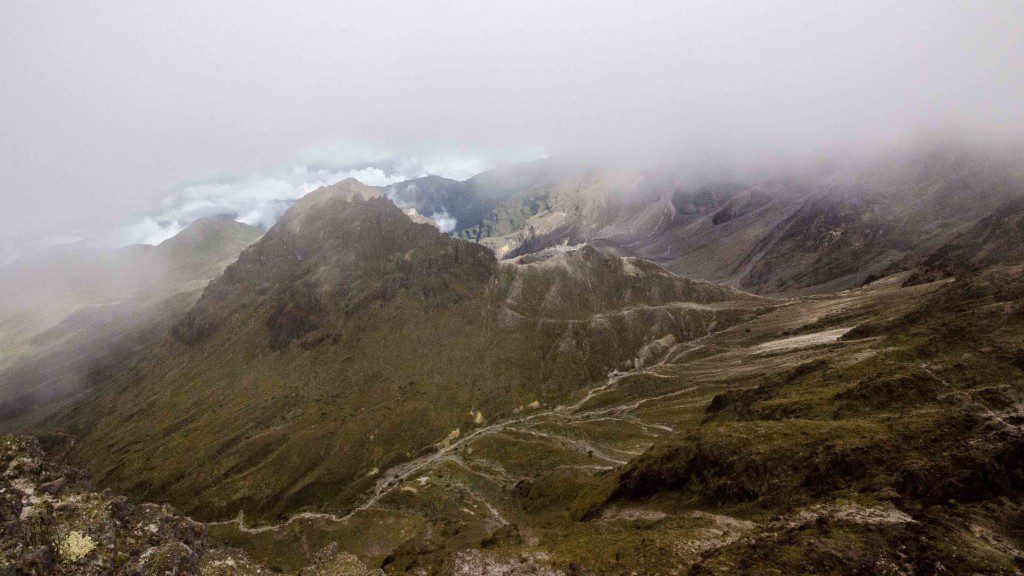 Tandayapa Valley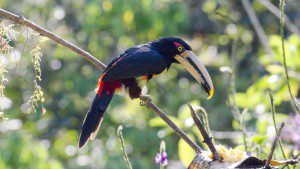 When visiting the Cloud Forests near Quito, most folks head to Mindo. We recommend going to the Tandayapa Valley, a quieter, wilder place than its nearby neighbor. Ironically, it is about an hour closer to the city. There are two great lodges, the San Jorge Lodge of Tandayapa and the Bellavista Lodge. Because they are located at different altitudes, it is possible to see different birds at each location. Both have extensive hiking trails on their reserves. Although day trips to both locations are possible, we recommend staying at least two nights. That will improve your odds of seeing the olinguito, a recently discovered nocturnal mammal that lives in the Andean Cloud Forest!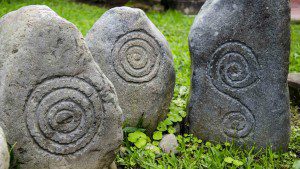 Other sites to see near the Tandayapa Valley are Alambi, a private home with an incredible hummingbird garden, and Tulipe, a museum with ancient ruins of the Yumbo people.
On the way to and from the Tandayapa Valley is the world-famous Mitad del Mundo. A visit to the Equator would not seem complete without a visit to the iconic monument.
Imbabura
Just a couple of hours north of Quito are a couple of towns worthy of your attention. A trip to any of these places can include opportunities to shop local markets and see artisans at work or to visit natural destinations like high mountain lakes or tumbling cascades.
On the way there (or on the way back), make sure to stop at the "little" Mitad del Mundo and bring your own egg if you want to challenge anyone in the family to an egg balancing contest.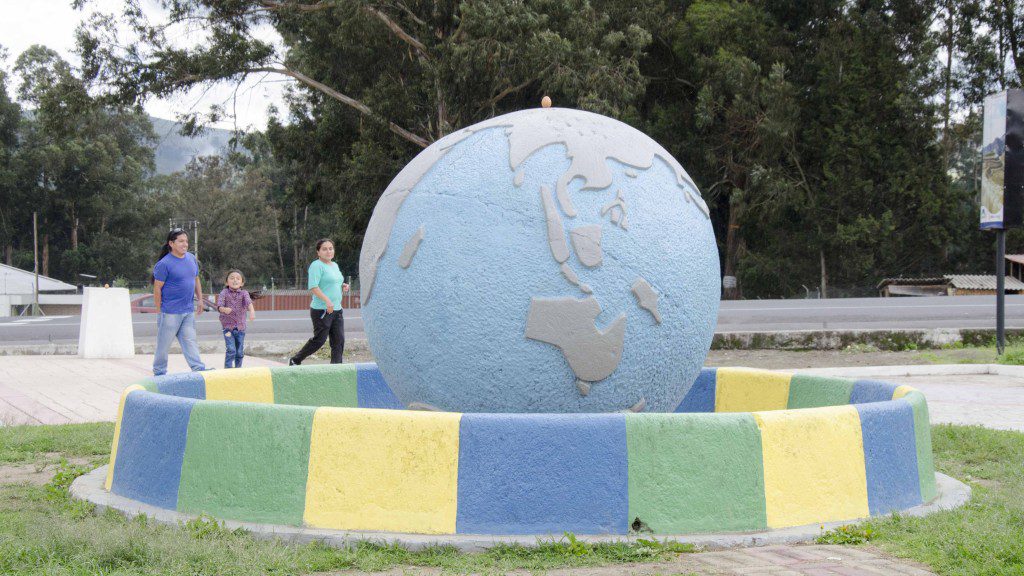 Otavalo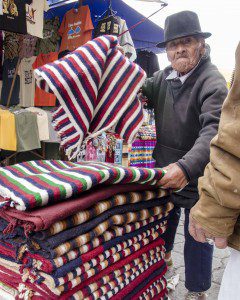 Otavalo is a famous market town where on Thursdays and Saturdays the streets fill with vendors and people flock from small mountain towns to come to buy and sell. We have found traditional woolen ponchos for $40 and gorgeous watercolor paintings ranging from $20 to $120, depending on the size. On other days, it is still worth visiting as the Plaza de los Ponchos always has vendors selling locally woven goods and many small stores have collections of locally made items for sale. For a little extra excitement, you could visit the local animal market early on a Saturday morning (we recommend staying Friday night if you do this!).
Cotacachi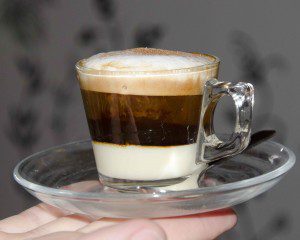 Cotacachi is famous for leather and it is only about a 15-minute drive from Otavalo. In fact, we often stay in this smaller town and use it as a base for a couple of days of touring the area. The town itself is worth photographing from the two plazas. The streets are lined with leather stores, some with very low-quality goods and others with stunning examples of high fashion. Our favorite shop is one where we rarely buy only because their goods are not a practical choice for people who don't ride horses. Their saddles are works of art and I have often been tempted to buy one only to admire the handcrafted leather tooling. For the horse aficionados, this small store is on Calle 10 de Agosto in the heart of the leather district. Coffee lovers should not miss the Cafe Rio Intag on the small plaza with the statues of the musicians (also on Calle 10 de Agosto). The best coffee in all of Ecuador can be found there!
Laguna Cuicocha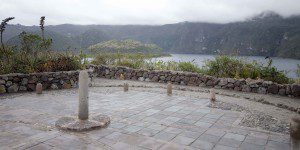 For the outdoor inclined, a visit to this crater lake should be a priority. Although it is possible to hike around the Laguna Cuicocha, the trail crosses private land and we have heard conflicting stories about the ease of doing so. But walking at least partially around is worth the time. There is also a well-maintained hiking trail that meanders past re-constructed solar and lunar calendars like those used before the arrival of the Spaniards and provides excellent views of the two islands in the center of the crater.
Ibarra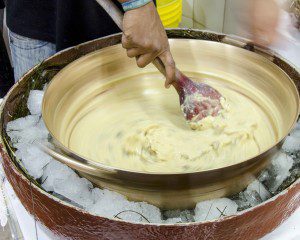 Ibarra is known in Ecuador as La Ciudad Blanca or the White City. In colonial times, it was common to paint homes with a whitewash made from the local lime. The city is famous for being the home of Rosalia Suarez, the founder of the most famous Helado de Paila Ecuador. Today there are many stores named for her as her descendants all claim to use only her recipe and no one is willing to limit sales from only a single store.
Ibarra's streets are quaint and many old buildings still remain. On weekdays and Saturdays, it is a bustling metropolis and on Sundays, it feels more like a quiet, sedate small town. Several of the small neighborhoods are known for their own handcrafts, like San Antonio de Ibarra, famous for wood carving.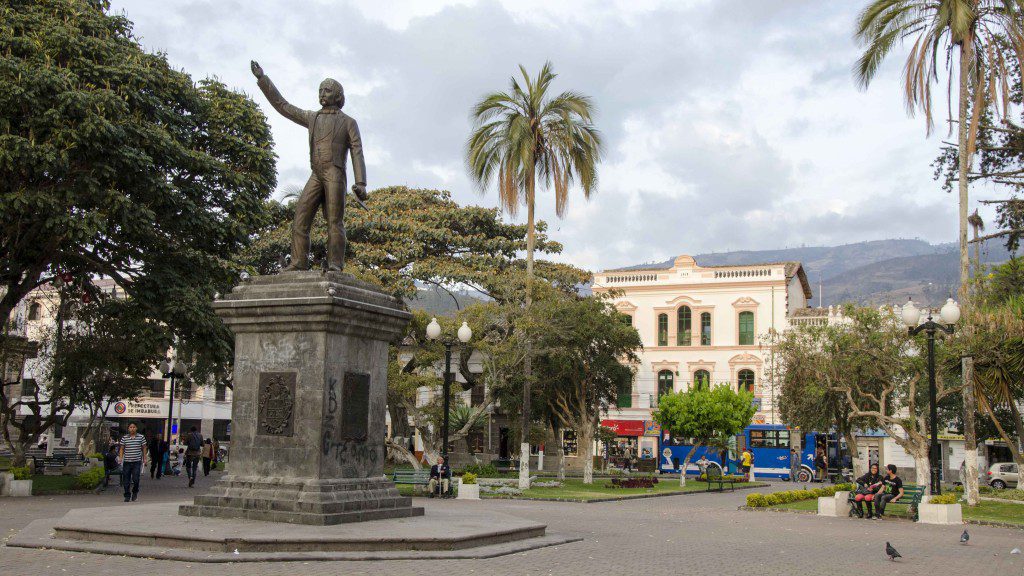 The East Slope
Mindo and Tandayapa are on the West Slope of the Andes that runs the spine of Ecuador. The East Slope is less known to most tourists though it is famous among birders. Even though many of these destinations are birding lodges, don't let that stop you from visiting. Any nature lover would appreciate these special places.
Papallacta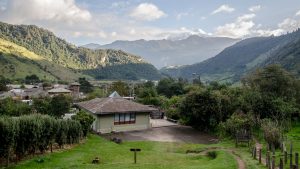 We like to call Papallacta the gateway to the East Slope. The town itself is on the pass in between the valley where Quito lies and the Amazon basin far to the east. Papallacta is famous for its hot springs. But few people realize that the hiking around Papallacta is some of the best in the Quito area. A short river hike near the spa town provides a great opportunity to see wild orchids in their native habitat and clear days are excellent for viewing the fourth highest volcano in Ecuador, Antisana.
Cayambe-Coca National Reserve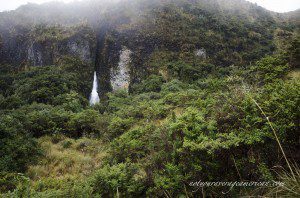 Access to Cayambe-Coca National Park can be found from the parking lot at the main spa in Papallacta. This road takes you up into the high paramo. Access is limited but rarely are there enough people that the ranger actually prevents visits from tourists. The area is famous for fishing and it is common to see local Ecuadorians with poles dipped into the high mountain lakes. The trails are muddy, almost year-round, but the unique terrain is worth seeing.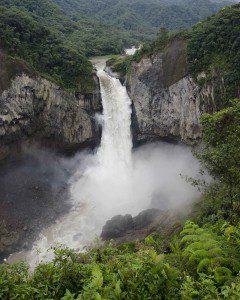 Cayambe-Coca National Park is so huge that there are other locations to see. If you drive past Papallacta and head past the town of Baeza, it is possible to visit what used to be one of the largest waterfalls in Ecuador, San Rafael. A hydroelectric dam built in partnership with China seems to not only have impacted the flow to this natural wonder but will fail to hold up to the test of time. The trip is an interesting cultural experience as many signs in the area are written in both Spanish and Chinese, a reminder that many workers from China came to work on this dam and will stay as new immigrants.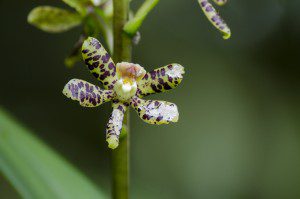 We also discovered one of the best orchid collections in the country near the tiny town of El Chaco. The best time of the year to visit is just around the corner. The rains from the last couple of months make May one of the best to see wild orchids in bloom.
Although these places can be seen on a day trip, it would be a long one and driving after dark is not recommended on this road. We suggest staying at Rio Quijos Eco Lodge… or take a look at the next location on the list.
Cabañas San Isidro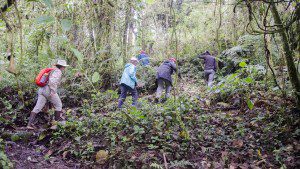 Further out on the East Slope but still a manageable distance from Quito is the birding lodge, Cabañas San Isidro. This is a great destination for hikers and birdwatchers alike. The reserve has a great system of hiking trails that you might share with the rare Spectacled Bear or a Tapir. Just ask to see the footage from hidden cameras that show the wide variety of wildlife that still occupy this unique cloud forest habitat. And they have a wonderful orchid collection.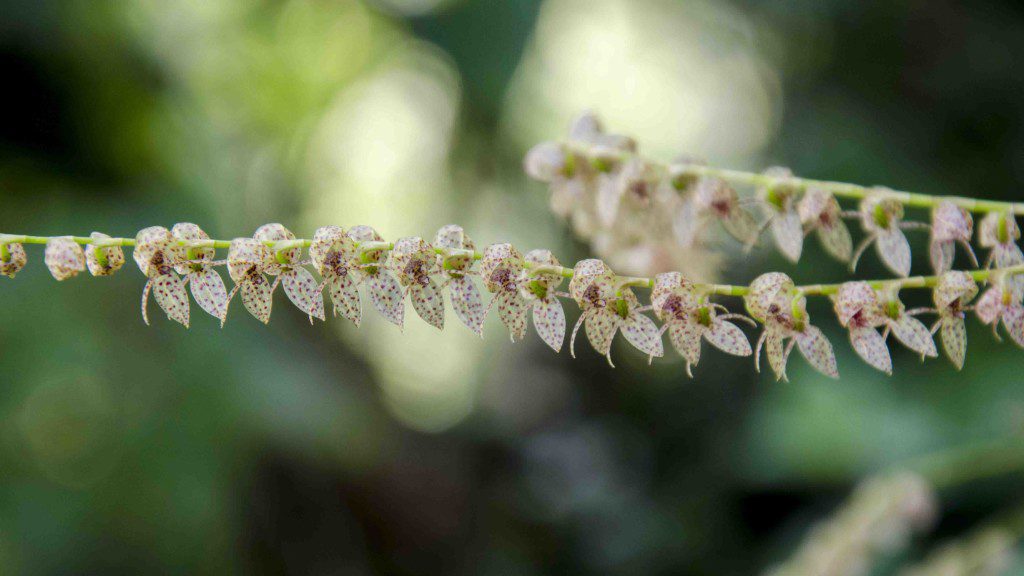 Cabañas San Isidro is close enough to the Cayambe-Coca National Reserve to easily make day trips. Though we have made the trip out and back in a single day, it is tough to appreciate the full range of opportunities unless you stay at least a couple of nights.
And there is more…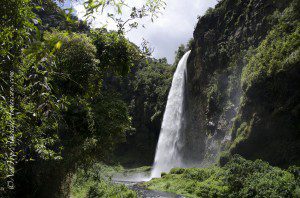 Use Quito as a base for your exploration of the Ecuadorian mainland and you could easily fill two weeks of vacation.
You could visit the small town of Selva Alegre and eat grilled guinea pig in a place known more to locals than to tourists.
You could hike waterfalls that are sourced by the glaciers of Cotopaxi and then drive further to the north entrance of Cotopaxi National Park. The volcano often makes an appearance in the late afternoon.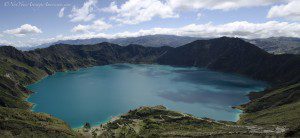 You could visit the crater lake at Quilotoa. If you go, stop in the small town of Tigua and visit local galleries full of folk art paintings of high Andean mountains, herders with their sheep and llamas, and condors flying high overhead.
And the list goes on and on. Feel free to reach out for more ideas.