Not Your Average American has explored city streets and back roads, high mountains and sandy coast, jungle rivers, and the wild islands of the Galapagos. We share our experiences – good and bad- in hopes that you might want to venture south and plan your next vacation in Ecuador.
Our articles are honest because we want to develop a relationship of trust between you, the reader, and ourselves, the writers. We also work hard to build excellent relationships with local guides and small business owners in Ecuador. Over the years, we've learned that the best tourism requires a discerning traveler looking to interact with locals. If that describes you, welcome to our pages!
About Our Team
Upon our founding in February 2018, Not Your Average American, LLC became a two-person team. The small blog that Angie had created a few years prior laid the groundwork for a full-fledged business. Her lifelong partner Scott agreed to sign on and help create a meaningful sustainable tourism business that combines a passion for South American travel and an enthusiasm for connecting people with like-minded interests.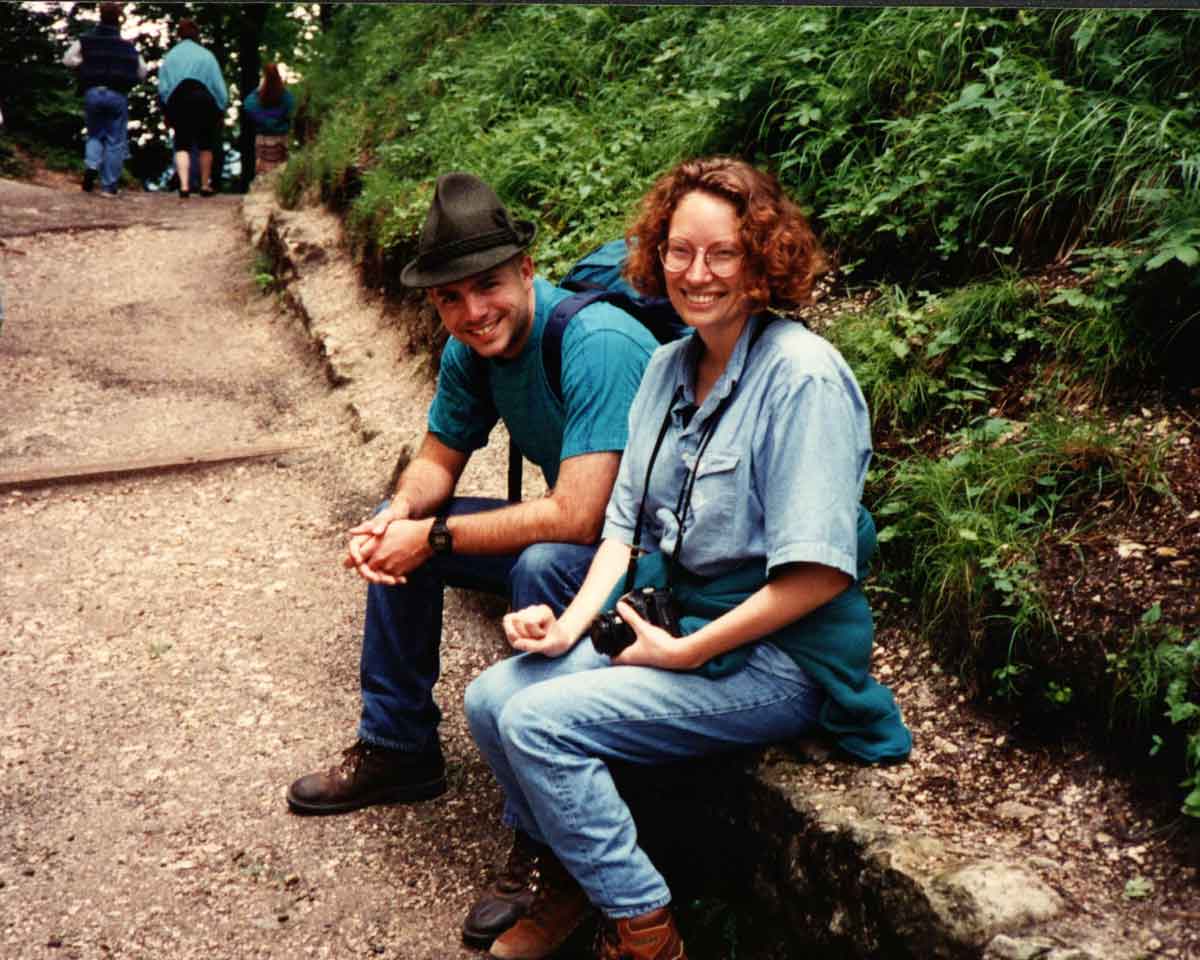 Angie Drake
Founder, Not Your Average American
Working in sustainable tourism means constantly keeping up with a rapidly changing world. Angie brings her passion for learning to every part of the business, from building a strong community of partners to designing your next trip! During the pandemic, she completed a Transformational Design Course to better plan itineraries that are great for all involved, providers and tourists alike. 
Learn More About Angie
As the Founder of Not Your Average American, Angie brings her love of learning to her profession, sustainable tourism consulting. She tackles new projects like an explorer heading out into the primary forest, with carefully planned steps and a zest for uncovering new and surprising details about a place.
If you have a project and are stuck on which direction to turn, Angie can find paths forward that you may not have even considered. Her passion for learning means she isn't afraid to say, "I don't know" before turning to her broad network of contacts to find answers. You can find several complimentary recommendations from past projects on her LinkedIn page.
Angie brings that same get it done attitude to itinerary building. She asks lots of questions in order to really understand a client's main goals and desires. Then she offers up unusual options that break some of Ecuador's tourism norms. While she will help plan a trip that includes the well-saturated Galapagos Islands, she may make you reconsider how and where you visit. Her itineraries can be action-packed or designed with plenty of downtime. Either way, they always take into account the complicated transportation systems offered up on both the mainland and the archipelago while making sure her clients get to see as much as they desire in the allotted time frame.
If you would like to learn a little more about Angie, check out this interview with Expats Blog!
Scott Drake
Co-Founder, Not Your Average American
As a retired US Air Force officer, Scott is ready to serve in a new way, connecting adventurous travelers with local guides in Ecuador. His love for meeting new people and discovering off-the-beaten-path destinations make him a perfect co-founder for this new business venture. He is ready to dive headfirst into a new world of social media marketing and road-tripping!
Learn More About Scott
Scott comes from a long line of pioneers. The same spirit that sent his great-grandparents across uncharted territories makes him open to exploring the modern world of sustainable tourism. He has long embraced new adventures. For example, he had never pitched a tent before entering adulthood but didn't let that stop him from traversing wild places like Yosemite National Park on spring break or embarking on a camping road trip to celebrate college graduation.
His long experience with all things military means that Scott embarks on a new challenge with a dogged determination to understand all the details before making big decisions. He has learned when to apply the brakes and when to cry full steam ahead! He will apply that same knowledge to partnerships and projects of Not Your Average American.