The Museo del Carmen Alto is dedicated to the life and work of Mariana de Jesus, a young woman born in Quito on October 31, 1618. She is best known today as Quito's Patron Saint.
Although Mariana de Jesus never became a nun, she dedicated her life to prayer and penitence. Her daily activities very much reflected that of a sister in a convent. She died at the young age of 27. With her death, her home passed into the hands of the Carmelite Nuns who preserved her belongings and honored her devotion.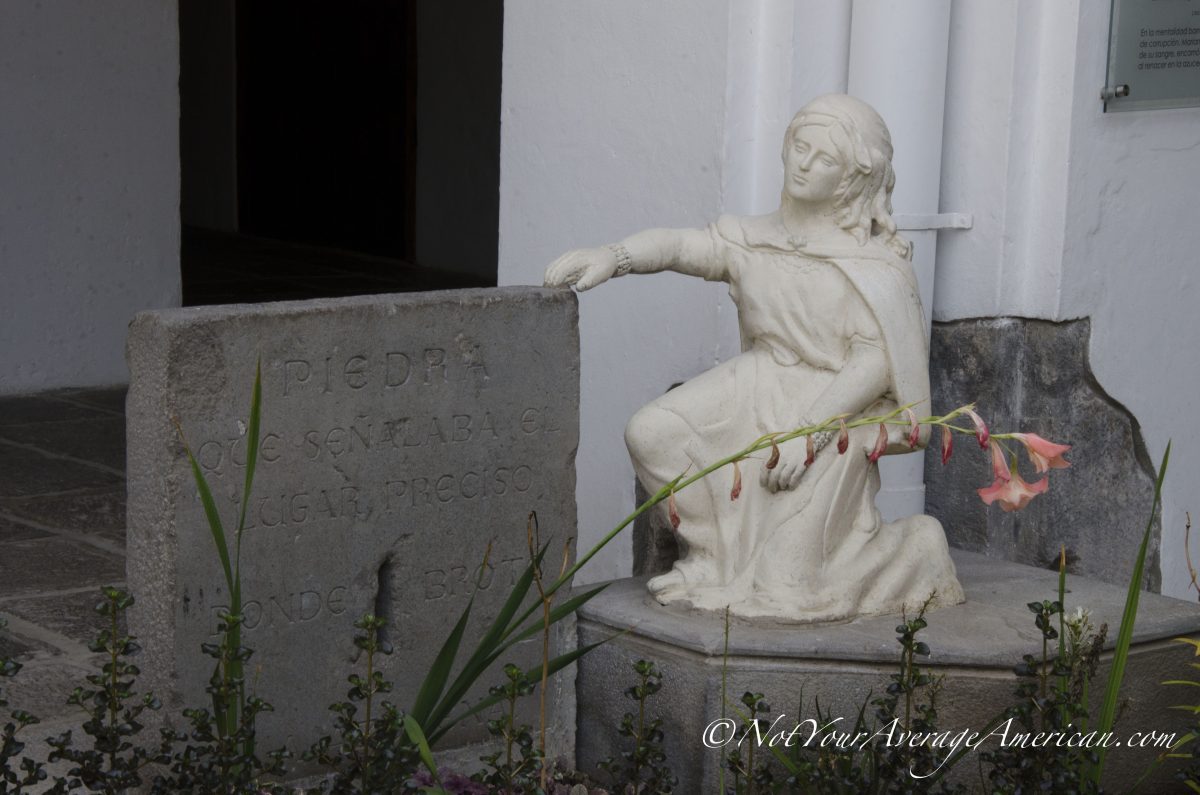 Even in colonial times, the people of Quito believed her prayers kept the city safe from earthquakes. In 1853, the Catholic Church conducted her beatification. Subsequently, in 1950, she officially became a saint, the first for Ecuador. The National Assembly of Ecuador declared her a Heroína de la Patria in 1945. Today, they still pray to her image, calling on the Azucena de Quito for continued protection.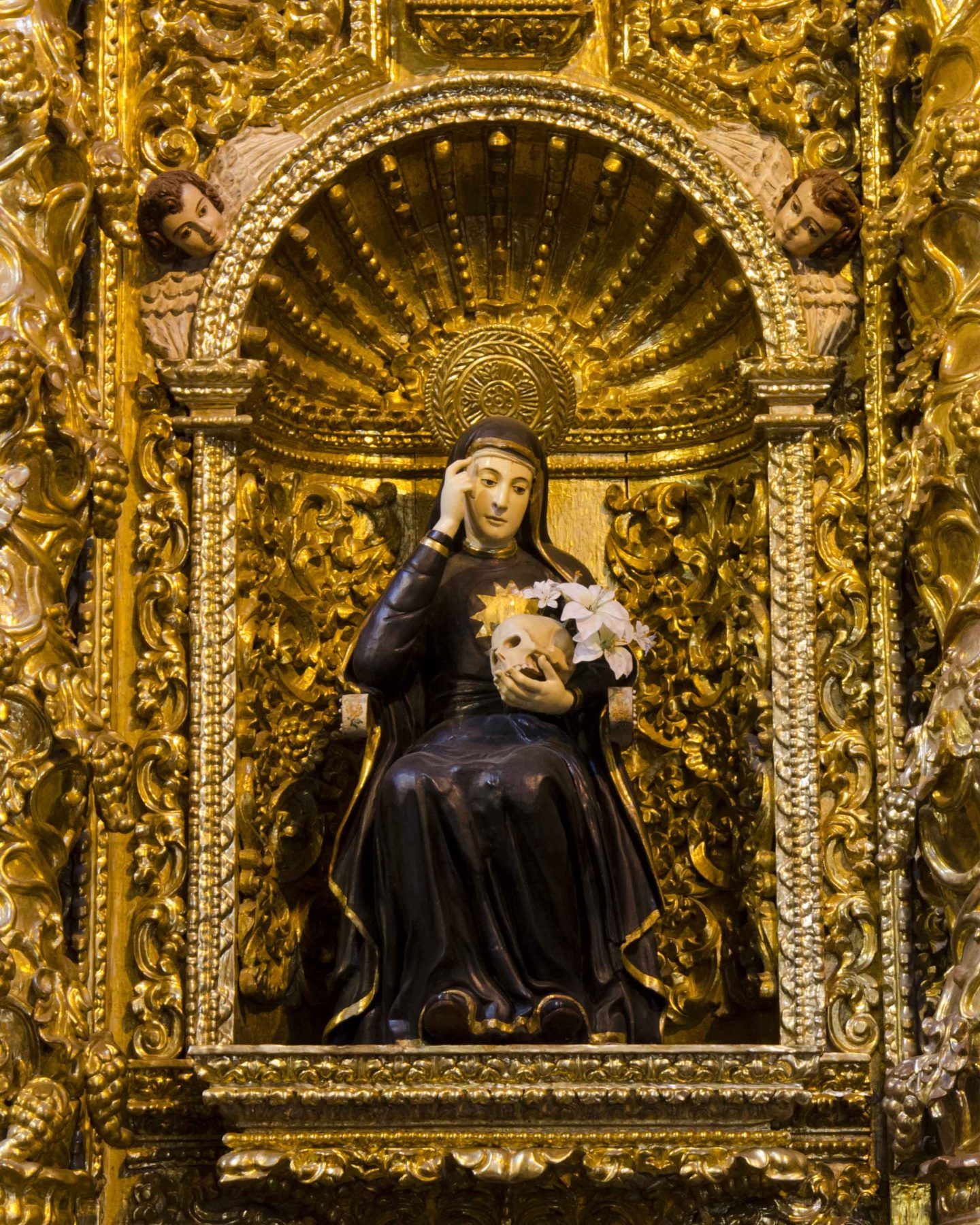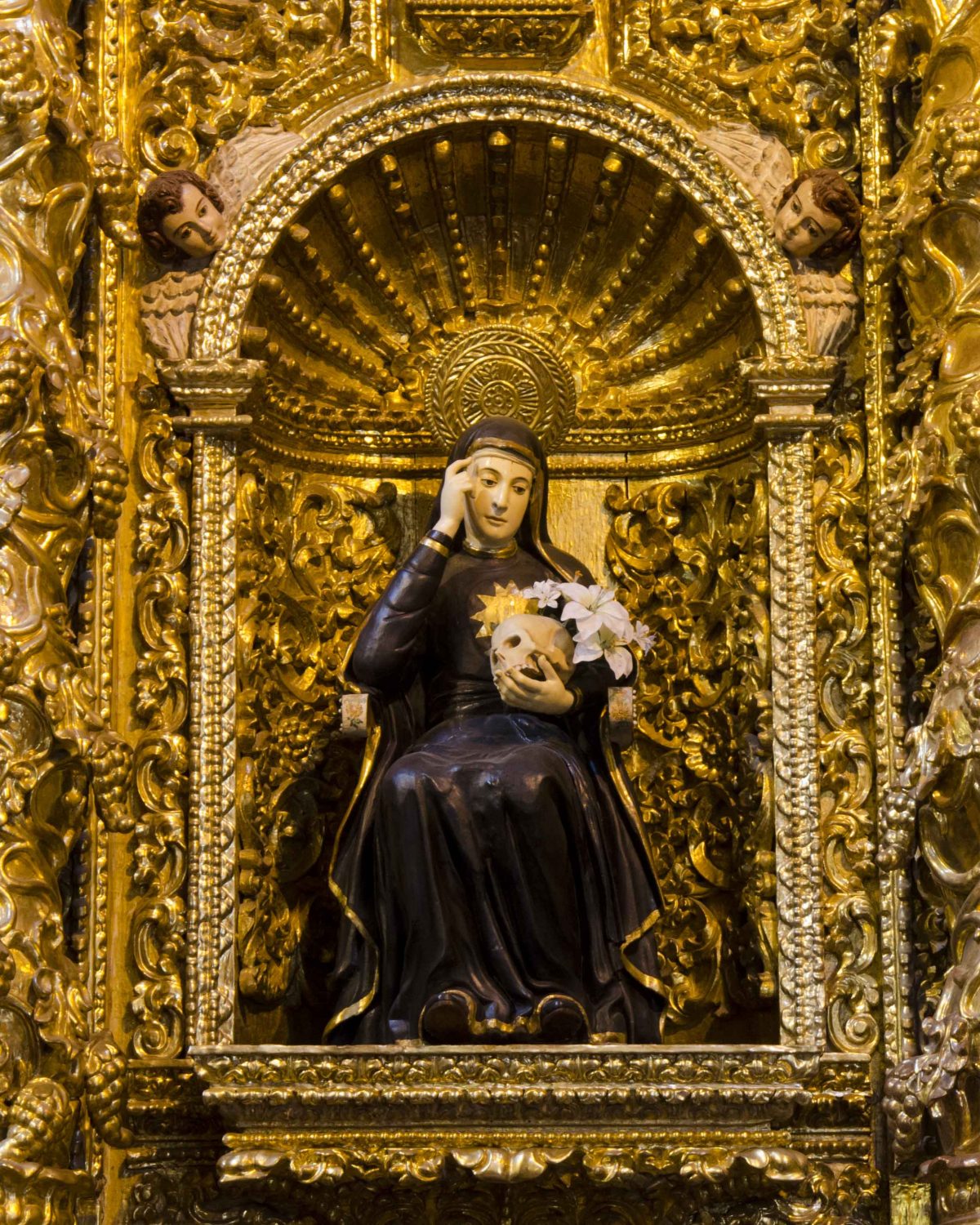 A Museum Devoted to Mariana de Jesus
Many of the museum rooms remain as if Mariana de Jesus still lived there. The tour includes her old bedroom which became the choir chambers for the church that was eventually built next door. You can see the items she wore for penitence: necklaces of delicate metal spikes and vests embedded with thorns that would bite into her skin.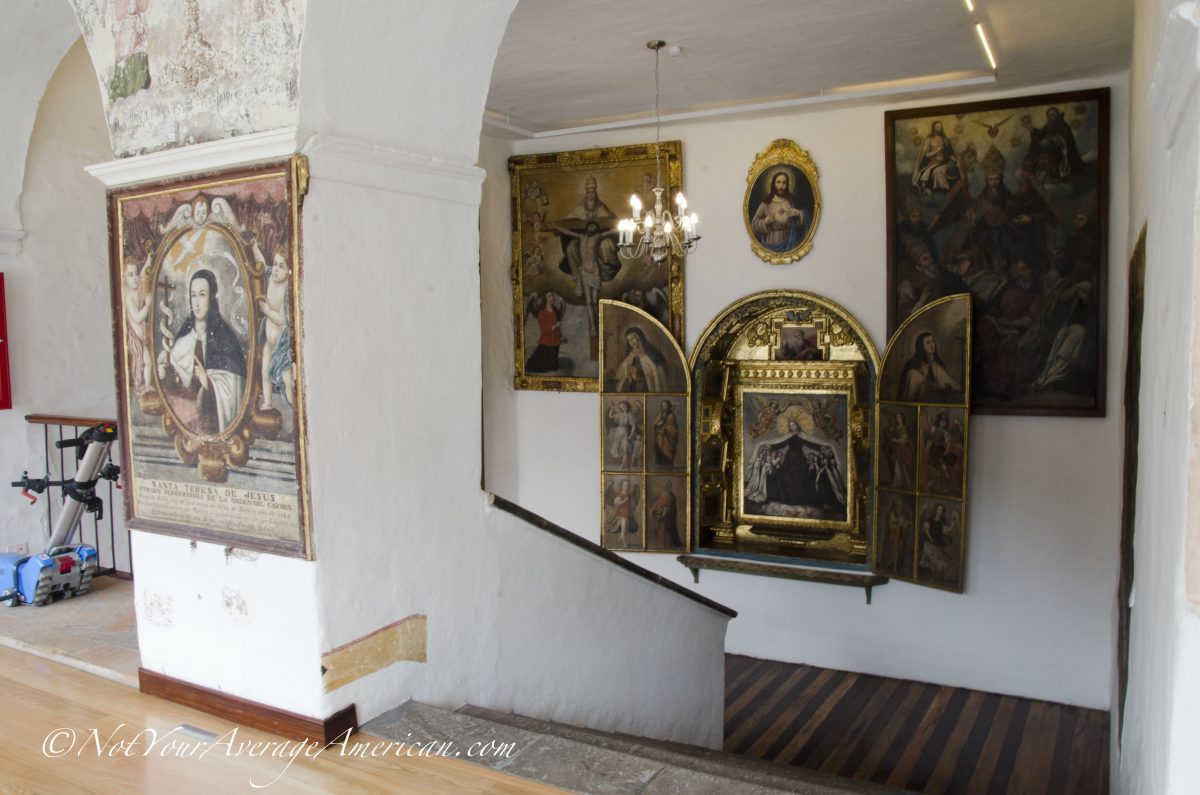 Many portraits painted in her likeness hang on the walls. The museum also includes other works of religious art that are part of the convent's collection. Highlights include the murals, faded but still recognizable, along the walls of the second-story walkway that look out over the main inner courtyard. The condition of the murals is remarkable considering they remained open to the elements for decades. Today, the walkway is better protected by the addition of clear glass windows in the archways.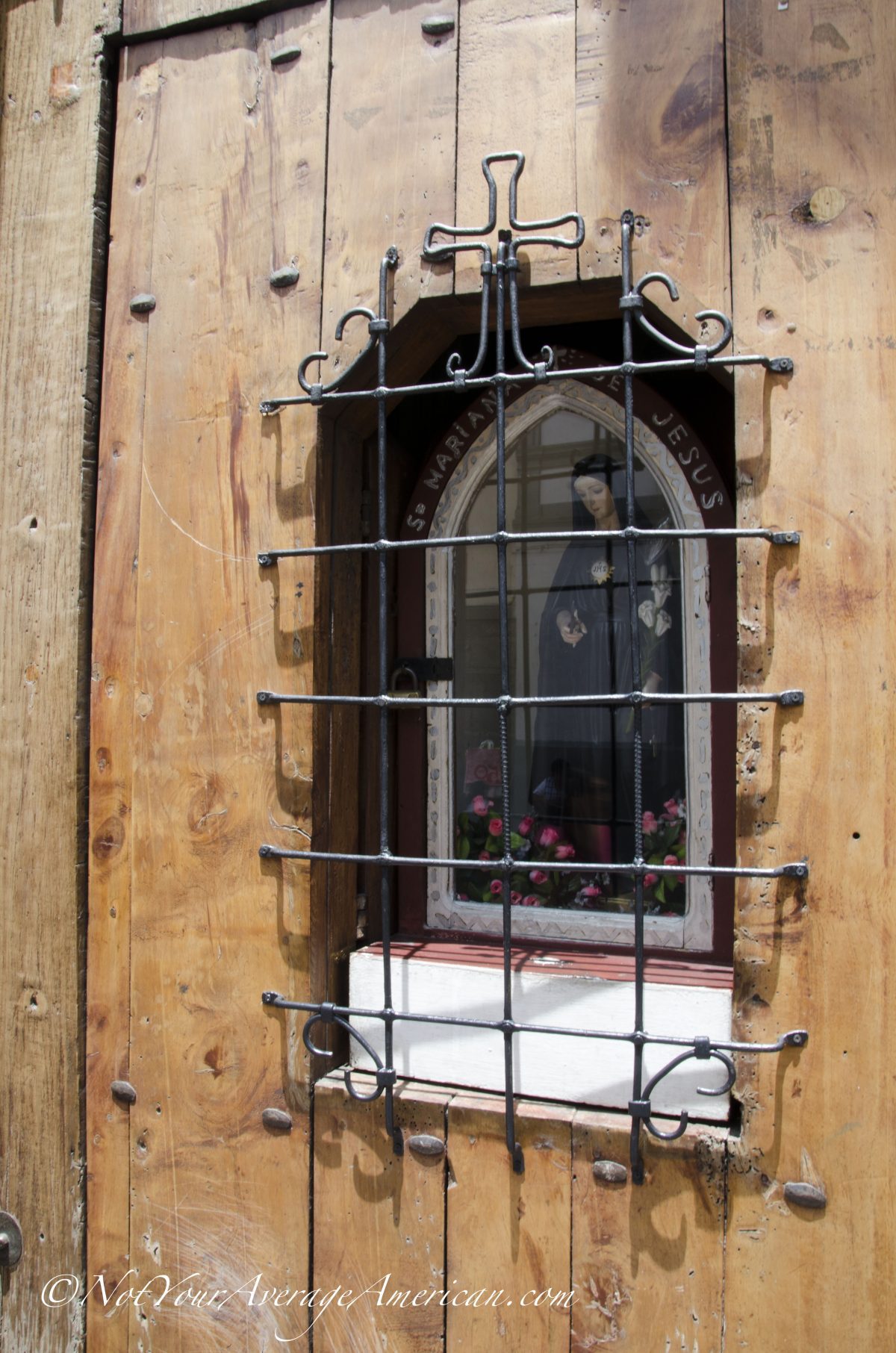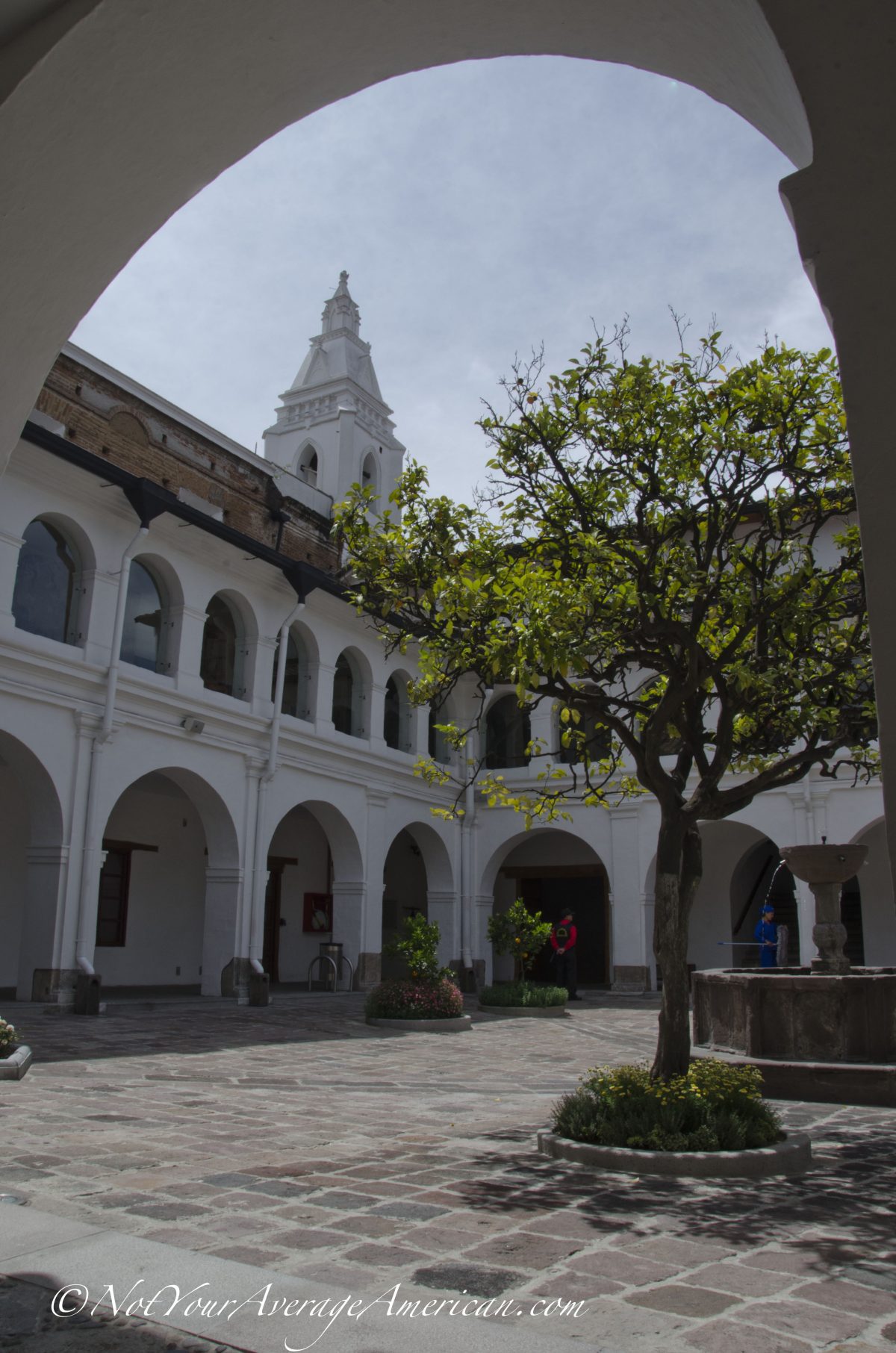 Unfortunately, the museum does not allow pictures of the interior. For that reason, this article includes two photos of Mariana de Jesus statues from the nearby Compañia de Jesus.
Visiting the Museum
The museum is located just near the Queen's Arch (Arco de la Reina) along the original Calle de las Siete Cruces.  Nowadays, locals would direct you to the corner of García Moreno and Vicente Rocafuerte.
If you can find the Museo de la Ciudad, it's immediately across the street! The entrance fee is $3 for adults, $2 for students with ID, $1.50 for children and senior citizens. The museum is open Wednesday through Sunday from 9:30 until 5:30 but the last entrance is one hour before they close.
We originally published this article on April 14, 2014. It has been reformatted, edited for clarity, and updated with current hours of operation and entrance fees.