With its high mountain lodge nestled into the foggy cloud forests of the south, the Tapichalaca Reserve is one of the best kept secrets of the Ecuadorian Andes. Home to the endangered Jocotoco Antpitta, the stunning Flame-throated Sunangel hummingbird, and the White-breasted and Golden-plumed Parakeets, the reserve protects more than birds. Here are six reasons you should consider visiting!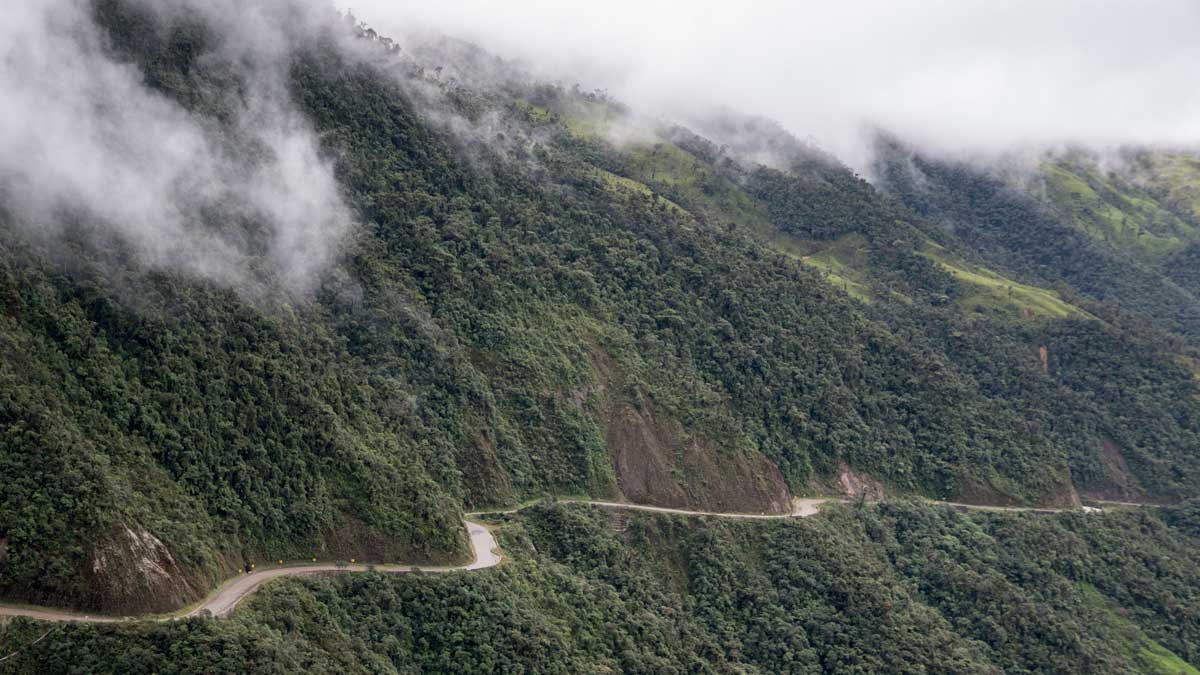 1. The Casa Simpson Lodge
Located a couple of hours south of Vilcabamba, the Tapichalaca Reserve might be considered remote though there are several other communities between it and the border of Peru. With few places to stay, this part of Ecuador can be tough to visit.
Fortunately, the Tapichalaca Reserve has Casa Simpson! Built with a donation from Nigel Simpson, a World Land Trust trustee and British chemist well-known for his conservation efforts in Ecuador, Casa Simpson provides a small oasis in the damp, cold environment of the temperate montane forest. Built with warm colored, local hardwoods donated by the Ecuadorian government, the property can comfortably host up to 15 visitors.
Similar to the Sierra Club lodge near Lake Tahoe, California, the lodge includes a large communal space as dining room, living room, and bar that can double up as a work space on bad weather days. The small bedrooms are functional with comfortable beds, portable heaters to help combat the cold temperatures, and private bathrooms with plenty of hot water. Moreover, the staff was always prepared to solve a problem, like making us a canelazo, a hot, spiced fruit drink often spiked with local cane liquor, on a really cold afternoon despite it not appearing on the menu. 
Casa Simpson is uniquely situated to access more remote parts of the Podocarpus National Park as well as other tourism sites found south of Vilcabamba. These sites include a wonderful pre-Incan archeology site near Palanda and the San Luis waterfall with its nearby system of caves and unique rock formations.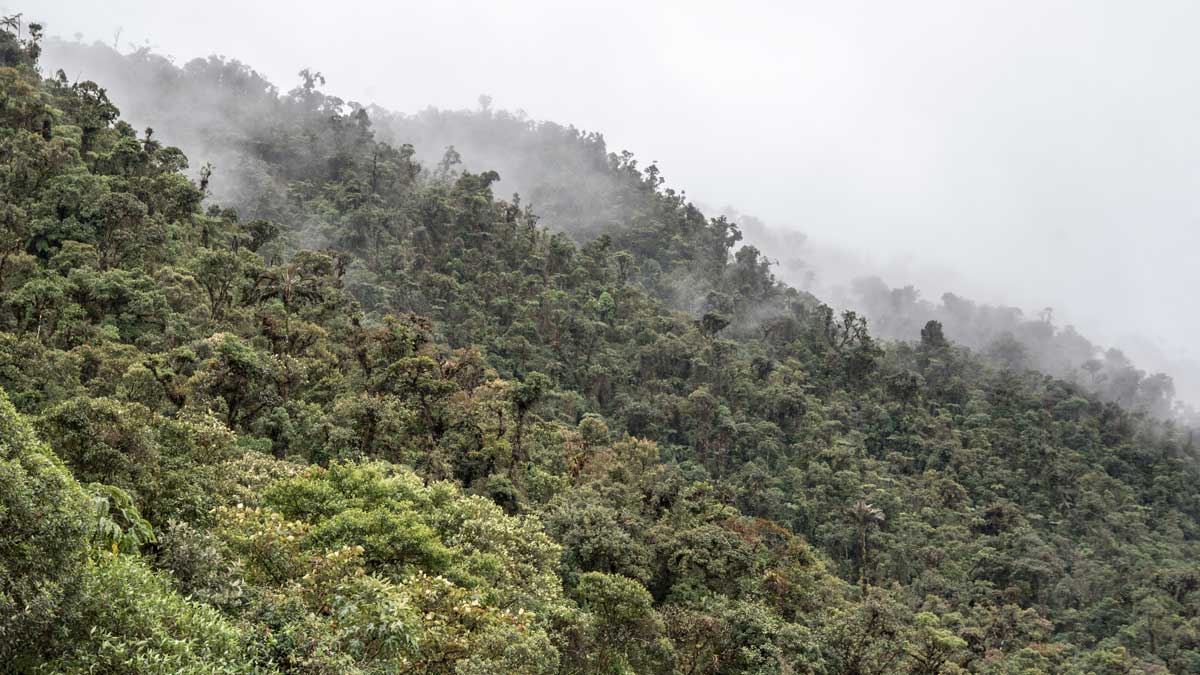 2.The Hummingbirds
Regular readers won't be surprised to learn that one of my favorite parts of the Tapichalaca Reserve was the hummingbird garden. While not well-designed for photography, the hummingbird garden attracts a good variety of birds. While I wished for a comfortable bench or a second garden removed from the hustle and bustle of the front entryway, I enjoyed watching the hummingbirds flit from perch to feeders. 
By far, my favorite hummingbird was the tiny, Flame-throated Sunangel. Named for its glorious orange-red throat, this hummingbird looks fairly plain in most light. Its dark green coloring helps it camouflage in the dim forest. But then it turns its head, setting its throat on fire with glorious iridescent feathers that glow like coals in a campfire. The changing colors explode faster than fireworks in the sky. 
I also enjoyed photographing the Long-tailed Sylph, a hummingbird that steals the show with its flashy, neon-blue, split tail. A few others that enjoyed the feeders were the feisty Chestnut-breasted Coronets, the tuxedo-wearing Collared Inca, and the aggressive Gorgeted Sunangel. Fortunately, these birds love the rain and did not let the rain spoil their fun.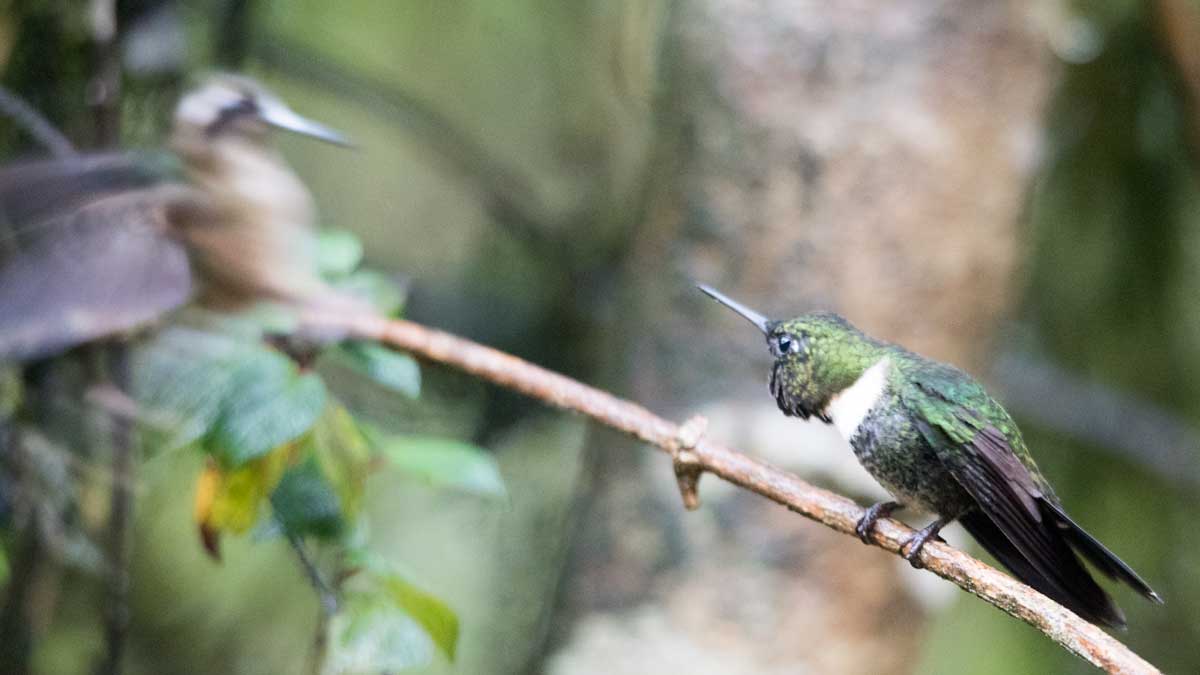 3. Hiking Trails at the Tapichalaca Reserve
With as much as 197 inches of rain per year, the trails at Tapichalaca are guaranteed to be wet. But don't let that stop you from visiting! Despite heavy rainfall, the well designed trails were not overly muddy. We used our waterproof hiking boots with no problems. No mud boots needed (though there are some available!). Furthermore, my short legs were able to climb the steep portions of the trail without feeling like I needed to be 6 inches taller! Thank you to whomever built the manageable steps!'
Unfortunately, we never found any written descriptions of the trails at the lodge. We photographed the trail map in the parking lot for reference purposes and used it alongside staff and volunteer recommendations for hiking. For planning purposes, the Jocotoco Foundation website offers a basic description of each of their eight trails. However, these description are most useful for birders looking for endemic species rather than hikers trying to gauge difficulty. Plan on lots of ups and downs, potentially slick mud and rock, and always be on the lookout for symptoms related to high altitude sickness. The highest trail takes you to 10,500 feet!
Be warned, wild animals use these trails! Lucky visitors might chance upon an Andean Spectacled Bear or a Mountain Tapir. Be sure to share pictures if you happen to be so fortunate!
4. The Antpittas
Most visitors who visit the Tapichalaca Reserve are birdwatchers. They arrive to add many endemic species to their life lists. Furthermore, most arrive with at least one bird in mind, the Jocotoco Antpitta.
Traditionally hard to see, the antpitta family of birds can be encouraged into view with a relatively simple feeding station. A few worms offered at the same time of day in the same location, sometimes even by the same set of hands, is key. 
The Jocotoco Antpitta was only discovered in late 1990's. It is a striking bird that has a surprisingly personable character. It is easy to see most mornings at around 8:00 am. But only at Tapichalaca. If you're lucky, you might also get to see some chicks!
Read More About The Quirky Jocotoco Antpitta.
The Chestnut-naped Antpitta is another shy bird that can be tough to see under normal circumstances. Fortunately, it also likes to eat worms. Its early morning feeding takes place around 6:30 am. It seems slightly more leery of visitors than its bolder cousin. Remember, no one can guarantee that these birds will appear, even for their standard feeding times! Nonetheless, the odds are definitely in your favor at Tapichalaca. 
5.The Flora
Tapichalaca has more than 130 species of endemic plants. Unfortunately, about 90% of them are classified as threatened, making this reserve ever more important to the survival of these species. With every hike, we spotted interesting flora, from blue green lichen to budding fern fronds encased in gelatin, from shockingly red bromeliads to carpet-like mosses. The variety of plants was never ending.
Some of the most interesting plants to see include hundreds of orchids, some of which are easy to see in the small orchid garden near the Casa Simpson lodge. Others will take your best orchid spotting skills! Luckily, we were able to photograph a few beauties despite being slightly early for orchid season. A general rule of thumb for orchid viewing in Ecuador is to arrive for the months of April and May.
6. See a Mature Podocarpus Tree
At the Tapichalaca Reserve, you can also see the hard to find Podocarpus tree. This evergreen is the only native fir tree in Ecuador. Despite having a national park named for it, it is a tough tree to see. It was once heavily logged and few large trees remain. After asking several park rangers, we learned that most fully grown trees lie in the interior of the Podocarpus National Park. It requires up to 8 hours of hiking to reach them.
Few people seem to know that Tapichalaca has a mature Podocarpus mere feet from where the famous Jocotoco Antpitta was first photographed. Thanks to Jocotoco Foundation volunteers Doug Weschler and Debbie Carr, we not only know the exact location, we learned the personal story behind it as Doug happened to be the trip photographer on that expedition! He even showed us a much better picture of the same tree taken in the 1997. One day, I hope to go back and photograph this tree in better light!
That's it… six simple reasons to visit the Tapichalaca Reserve.
If you're intrigued, read more about our southern Ecuador itinerary! There is so much to see and do in the south.