I've looked at adding a travel quiz or two to our website many times in recent years. After all, many of my friends share quiz results that tell me how smart they are, where they grew up, or where they should spend their retirement years. Even my dear old Dad loves to take a quiz every now and again! Furthermore, travel in Ecuador and other South America destinations provides ample material for great quiz topics.
Yet something about most quiz software kept turning me off. Therefore, when I started looking at the finer details of using Interact Quizzes, I found many reasons why this software makes a good fit for our company. In fact, I decided to not only test out the software but based on our trial run, we became affiliate marketers with the company. At Not Your Average American, we don't recommend products that we don't use and love ourselves. And we never try to hide those relationships from our readers.
Quiz Takers Choose How Much Info to Share
Regular readers will have noticed that our website is not heavy on pop-ups or forced subscriptions. I know they work. Moreover, many travel and culture blogs have built huge emails lists from using invasive tactics. However, that's just not the model we want to follow.
I was pleasantly surprised to find how Interact allows the quiz designer (me) to determine how much choice we give the quiz taker (you). When a quiz taker finishes taking one of our quizzes, they can skip the step where they have to give an email address. If they are already on our mailing list, we merely update their account. No double emails from us.
Many of you will call me crazy, but I don't want a huge email list full of quiz takers who are not interested in hearing back from Not Your Average American. We will never sell an email list and there is little profit in creating a list of people that don't give a fig for exploring Ecuador via our website. Providing a choice to opt out of emails was a major reason we agreed to test out Interact in the first place.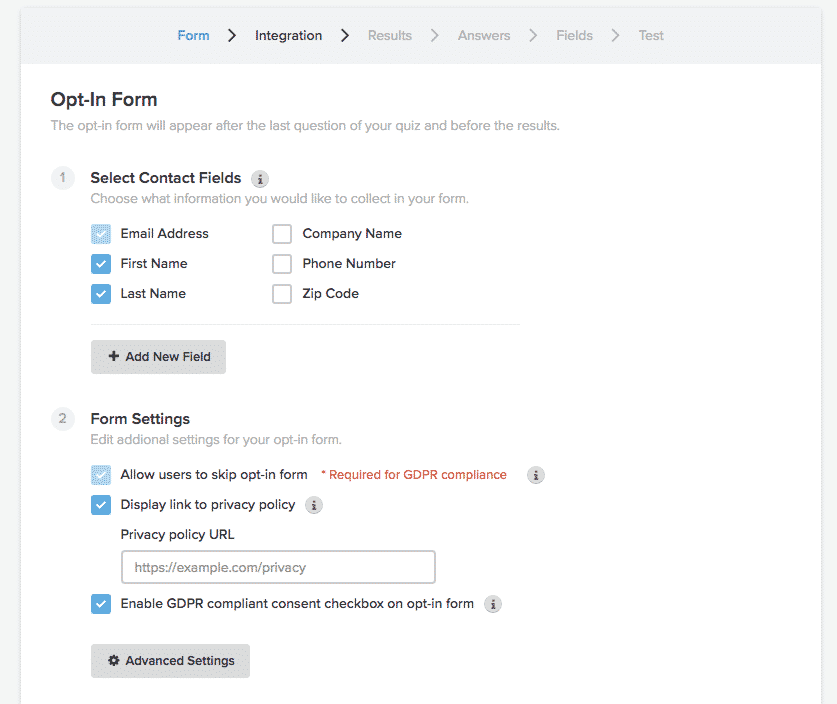 Interact Highlights Photography
Regular readers also know how important images are to our blog posts. We publish images that highlight friendly people, historic city centers, culture and traditions of local festivals, and the wild beauty of the Andes, the Amazon, and the Pacific Coast.
Interact makes it easy to load, crop, and highlight our best photograph within each and every quiz question. It means are quizzes aren't just a list of questions, they also serve to market specific destinations. Our community tourism partners in Ecuador will love our ability to design quizzes that bring attention to their destinations.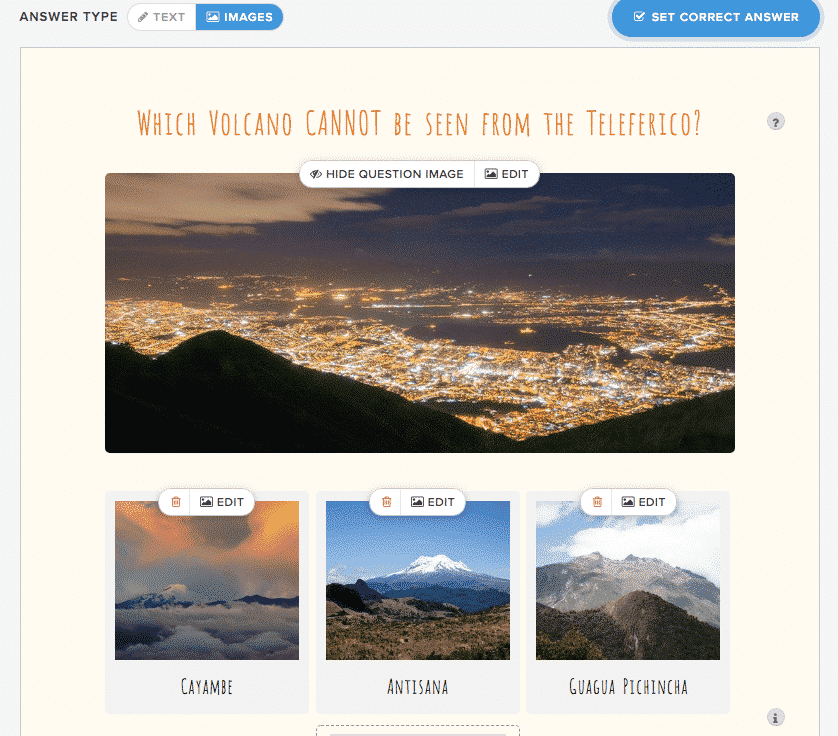 Interact Easily Integrates With WordPress
We run a WordPress blog. It has worked well and adapted to each and every change we've made over the last couple of years. Fortunately, Interact provides an easy to use plug-in that made integrating the quiz software into our website a breeze. I did not need any special technical knowledge beyond knowing how to add a plugin.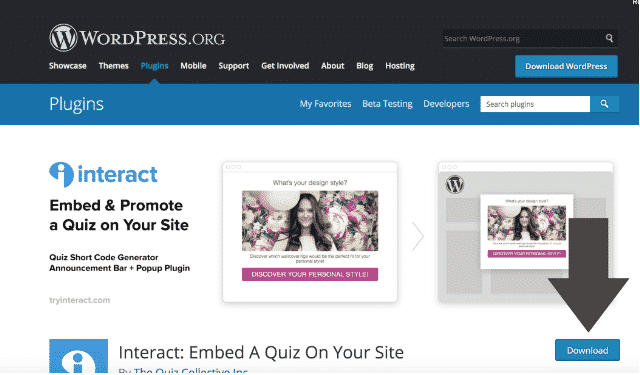 Interact Easily Integrates With MailChimp
We use MailChimp for our email list. Interact has an easy to set-up MailChimp integration as well as several other integrations for many other email management programs. It took me only a few minutes to get the integration to work. It helps to be familiar with MailChimp merge tags for the quickest set-up. However, Interact set me up with a super helpful guide (yes, a real person!) who answers any question I might have from the very first quiz question to its final publication and everything in between.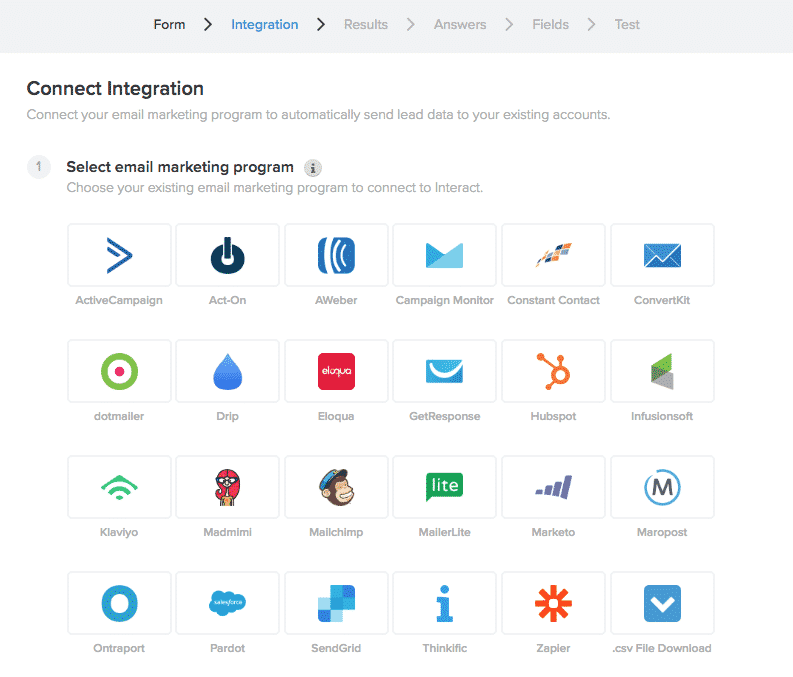 Curious To Try Interact?
Curious to try Interact? I was too. In fact, I started brainstorming quiz ideas only a couple of minutes into learning about the program. And as quickly as I hit publish on our first quiz, How Well Do You Know Quito, Ecuador, I was back at the drawing board working on Quiz #2, a personality-based quiz that helps you figure out if Quito or Guayaquil is the best fit for your next Ecuador trip.
Still not convinced? Check out our knowledge-based quiz – How Well Do You Know Ecuadorian Hummingbirds? It isn't just for hummingbird experts. It's a quiz for anyone who loves to look at beautiful pictures of hummingbirds. Guessing is completely allowed!
If you have any questions, feel free to reach out here on the website or on any of our social media channels!