I never expected to find a botanical garden in Loja, Ecuador. But this university town in Southern Ecuador is full of surprises. My high school aged son and I spent a pleasant morning walking the shaded trails and enjoying the manicured gardens. Highlights included the native orchid collection, a Podocarpus tree, and an experimental farm of native plants. Bird lovers take note! The many tall trees and flowering plants attract a wide variety of local birds.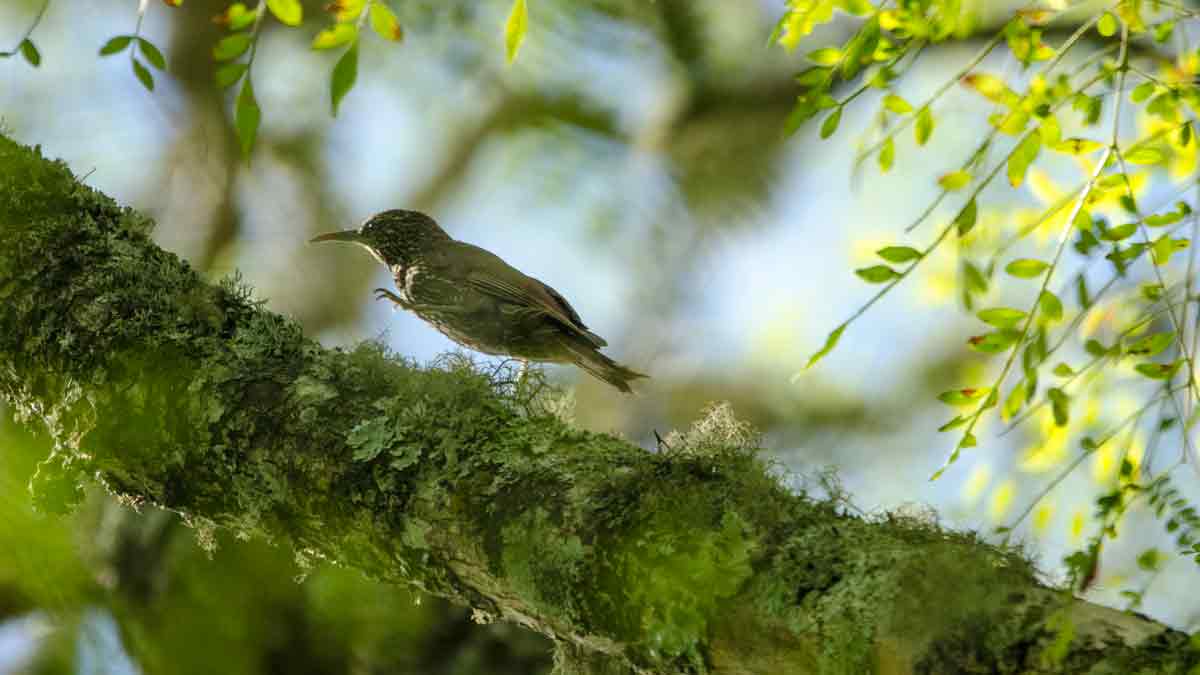 The "Reinaldo Espinosa" Botanical Garden
Founded in 1949 by the Botanist Reinaldo Espinosa, the Loja Botanical Garden covers an area of approximately 7 hectares. It's a short 5 kilometers from the city center. In fact, when my son and I had a hard time getting a taxi to come pick us up (no problem with the drop off!), we ended up walking back towards town. The lack of sidewalks in some spots was more troublesome than the walk itself.
Currently owned and operated by the University of Loja, the gardens include several interesting collections. My favorite collection, the vegetable garden full of Andean native plants, remains unphotographed as the gentleman working the plots did not want his photo taken. But there were beautiful examples of grains like quinoa, tubers unique to the Ecuadorian Andes, and fruits like the well-known tree tomato (or tamarillo).
The Orchidarium
My next favorite spot was the orchidarium, an outdoor collection of beautiful orchids. The orchids growing in a natural setting which really seems to work as we found tons of beautiful examples in full bloom. Of course, it was also late May, a perfect time for orchid viewing in Ecuador.
The Podocarpus
While the Loja Botanical Garden is home to many native trees typical of the Loja Province, the one that every visitor needs to see is the Podocarpus. There are three species of Podocarpus that grow in the Southern Andes of Ecuador, particularly in the Podocarpus National Park just outside of Loja and Zamora. These evergreen, coniferous trees are the only firs native to this small Andean nation. Unfortunately, most of the trees are found deep in the forest, far from the main road. If your travel plans don't allow time for hiking into the national park, the Loja Botanical Garden is your best bet to see these tall, majestic conifers. Of course, the examples at the gardens are smaller than most as they have not had generations to reach their full potential.
The Gardens
The Botanical Gardens hold many paths that lead from garden to garden. Some places are protected by tall trees and make perfect spots to rest a while. Others are in full sun, with brightly colored flowers on full display. But no matter where you decide to wander, there is something wonderful to see. Plan on spending an hour or two, maybe a little more if you bring your own picnic.
Information For Your Trip
We don't recommend walking both directions from town but public transportation can be difficult to time correctly. Our solution was to taxi in and walk part way back until we could find a taxi back. Wear comfortable shoes and bring plenty of water. There is no cafe or restaurant at the garden.
Hours of Operation:
Monday thru Friday, 8:30 am to 12:30 pm and 3:00 pm to 5:30 pm (closed for lunch)
Saturdays and Sundays, 1:00 pm until 5:30 pm
Entrance Fees: .50 cents for Ecuadorians and cedula holders; $1.00 for international visitors
Directions:
Direction by Car, use WAZE and look for Reinaldo Espinosa Botanical Garden, Loja, Loja.
Direction by Public Transportation  Look for the bus line Argelia Capulí or take the bus to the University of Loja on the Argelia Pitas line and walk for five minutes. For more info, check out Wikitravel for Loja.
Botanical Garden
Reinaldo Espinosa Botanical Garden