In the Andean community of Zuleta, generations of women have embroidered clothing by hand, stitching brightly colored flowers on the shoulders, necks, and sleeves of traditional blouses. In the mid-20th century, a former President of Ecuador, Galo Plaza Lasso, and his wife, Doña Rosario founded a workshop on their estancia in order to save this traditional work and to help promote and sell the art outside of the community. In the 1960's, the American Peace Corps helped increase the organization and enabled many of the local women to open shops of their own.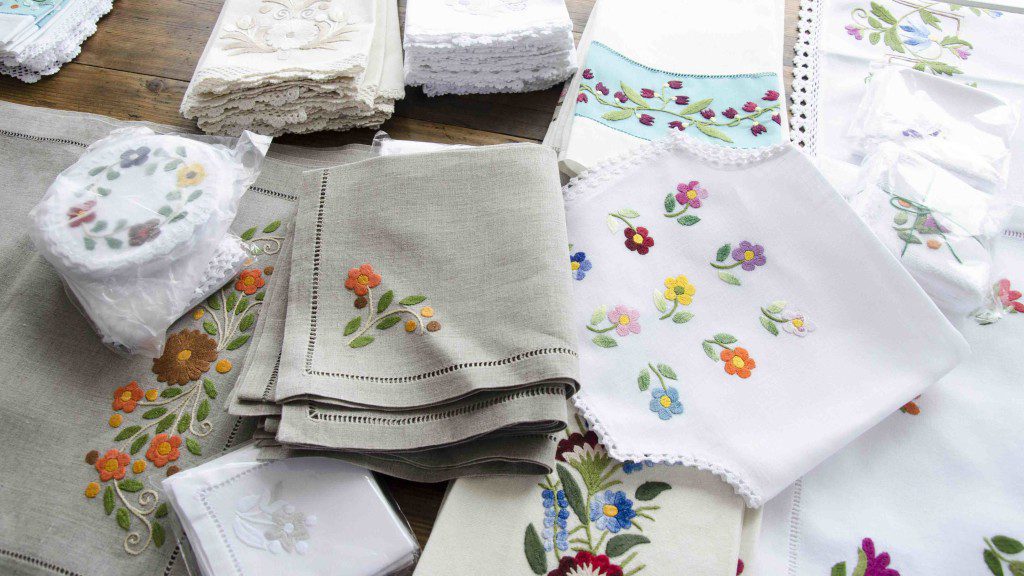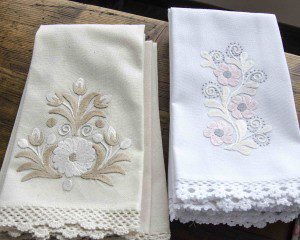 Zuleteñas began to embellish more than just clothes and added tablecloths, napkins of all sizes, table runners, hand towels, etc. to their list of items for sale. Today, this handwork is famous throughout Ecuador and it is possible to buy quickly made versions at many of the local artisan's markets. But to find work that is of an artistic quality, you need to look a little further.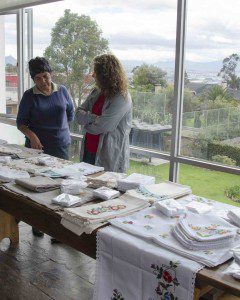 A woman born of Zuleta but currently living in Quito will visit your home and bring samples of her work for you to buy or to order. Her name is Rosita Albán and she, with her two daughters, continue the traditional handwork that she learned at her mother's knee. Rosita has been stitching intricate patterns for so long that she doesn't remember a time when she didn't know how to use a needle and thread. Her own mother benefitted from the workshop of the Lasso family and today many of her cousins still sell their work in Zuleta proper.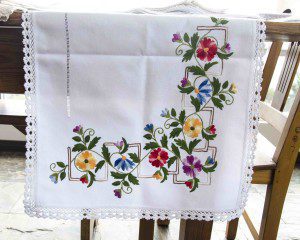 Her prices reflect the quality of her work and the amount of embroidery on each piece. And her work includes more than the colorful embroidery. Many pieces are crocheted together so that a large tablecloth will have a running pattern that can show the wood surface of your table. It is possible to order pieces made from imported linen in white, cream, and dark brown or from locally made muslin in white or cream. And you can chose the patterns and the colors that work best for you. When she came to visit my home, I brought out a piece of wedding china and then proceeded to chose a tablecloth and napkin set that will compliment it. It is a perfect gift for my husband and myself on our 25th wedding anniversary. She will also make tablecloths to order so that it will fit your table perfectly.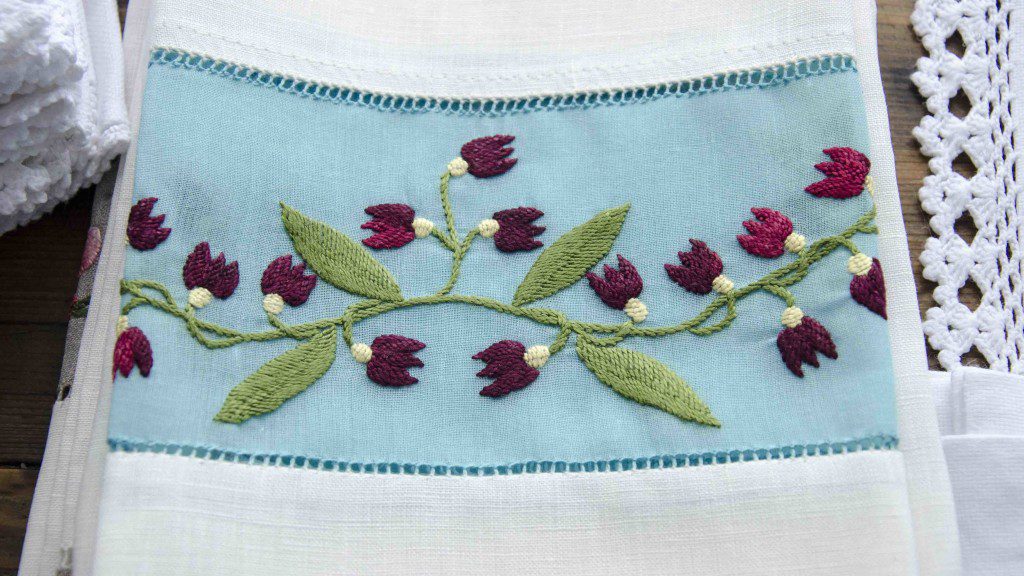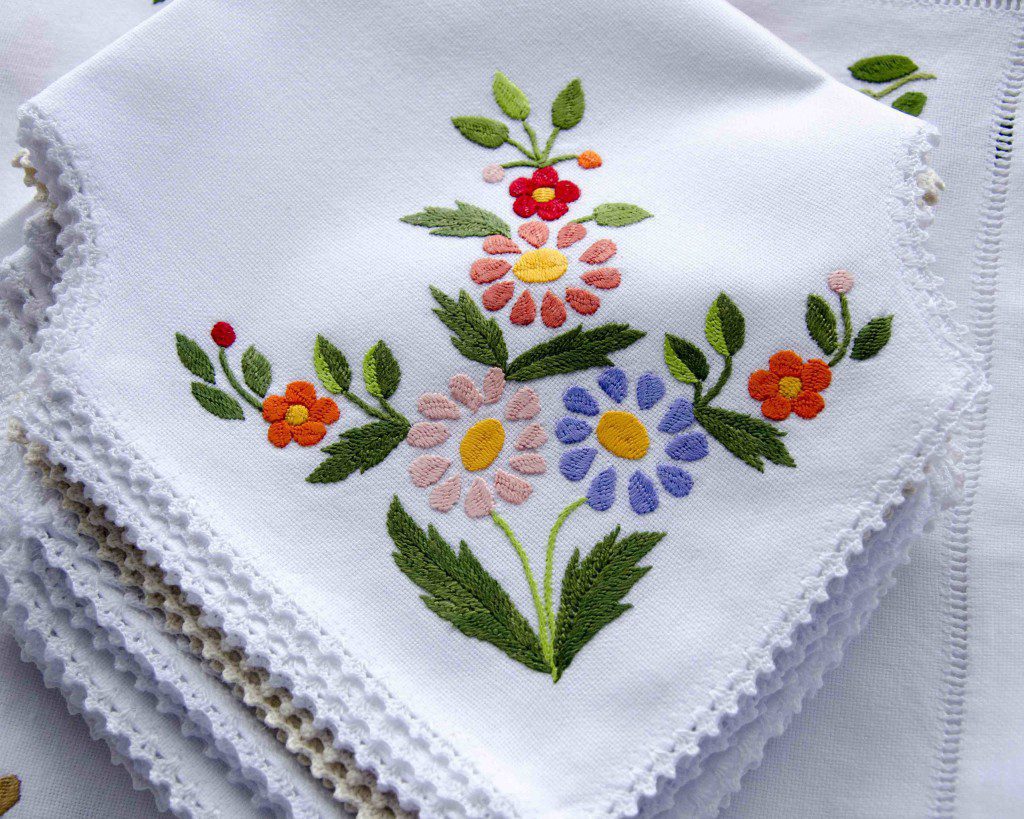 If you would like to contact Sra. Albán and make an appointment, her number is 098-886-4532. She does not speak English however her daughter could handle a simple conversation. And, face to face, it is much easier to explain what you would like to order – numbers are more easily understandable in written form anyway!