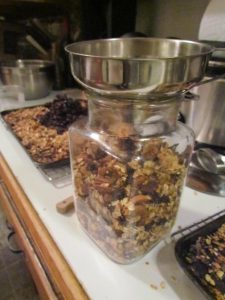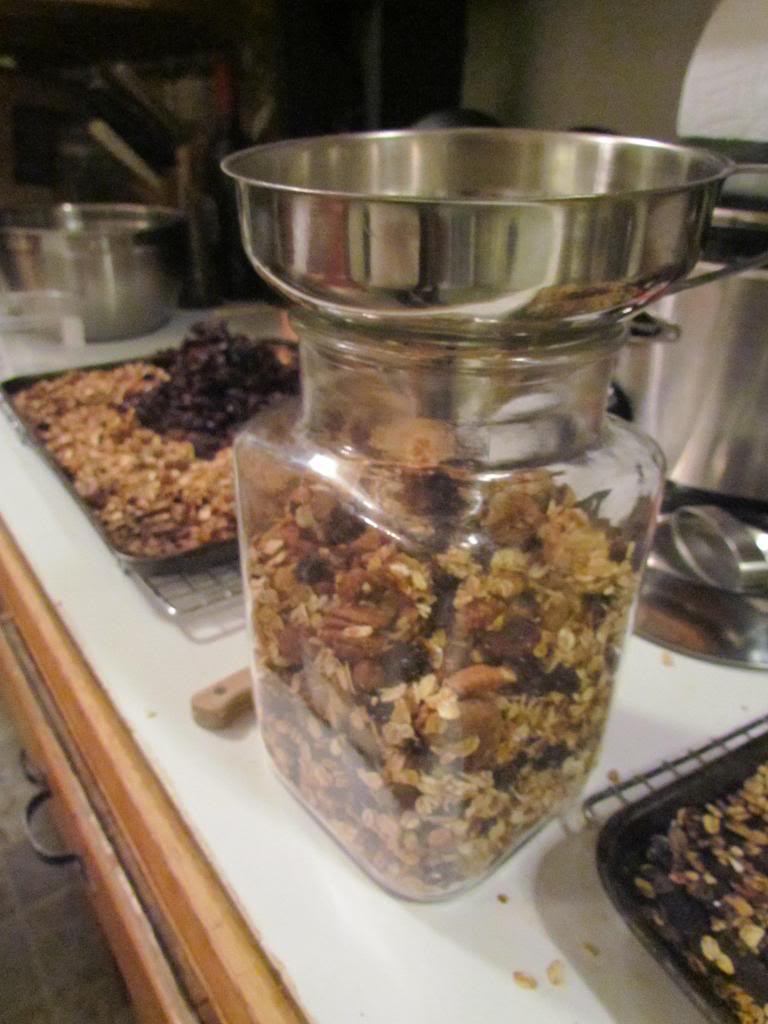 A few months ago, I was shocked to find out that some of my favorite organic brands spent millions of dollars of money to prevent the passage of a law that would require food manufacturers to tell consumers if their products included Genetically Modified Organisms (GMO's). The law didn't pass and we as consumers are no closer to understanding whether GMO's are included in many of our favorite foods.
I decided to tackle these companies one at a time and make sure that my household didn't buy products made by them. I looked at our diet and realized that we ate Bare Naked® Granola almost every morning and their parent company, Kelloggs®, also the owner of Kashi®, spent an unbelievable amount of money to fight GMO labeling.
Rather than replace one processed granola with another, I decided to make our own. It was the best decision I ever made! Not only do I feel better about not financially supporting a company that doesn't support my values, I like the flavor of our homemade variety much better than anything store bought. Better yet, making granola is simple and not very time intensive.
Homemade Granola
6 cups of rolled oats
1/2 cup of wheat bran
2 cups of nuts and/or seeds
2 cups of dried fruits, cut into bite-sized pieces
1/2 cup of maple syrup or honey
Mix the oats, bran, and nuts and seeds together on a rimmed cookie sheet. If you don't own one, consider using a large casserole dish – you don't want oatmeal and nuts falling off the sheet! Place the cookie sheet in a 350°F oven for 5 to 10 minutes to lightly toast them.
Remove the cookie sheet from the oven and pour the maple syrup or honey onto the toasted mixture. Stir well, making sure to get a little sweetener on all the pieces. Because the mixture is warm, the sweetener should spread a little easier. If you like sweeter granola, feel free to use a little more.
Place the mixture back in the oven. Cook for 10 minutes, stir the mixture and see if it looks toasted enough. If not, place in the oven for 5-10 more minutes.
Remove and cool. When cool, add your dried fruit. Place in an airtight container.
If you want to spices like cinnamon, nutmeg, or allspice, start with small amounts and add to the first toasting.
We've been experimenting with different combinations like almond with apricots or walnuts with cranberries but sometimes I just clean out the kitchen cupboards (like right before we're moving) and add a 1/4 cup of everything we have! All of them have turned out well.
Let Bare Naked know that you're striking out on your own!