Art can serve to preserve and protect the cultural heritage of a people and that is never more true than with the art work of Pablo Cordero. Pablo is a ceramist who works out of Cuenca, Ecuador. His workshop is large, airy, and open to sunlight, allowing his staff to paint the well-designed pieces in a manner that complements the spirit of the Ecuadorian people. Though you might think that creating ceramic art is a simple process, the pieces made in this workshop are a labor of love that is neither straightforward nor easily accomplished.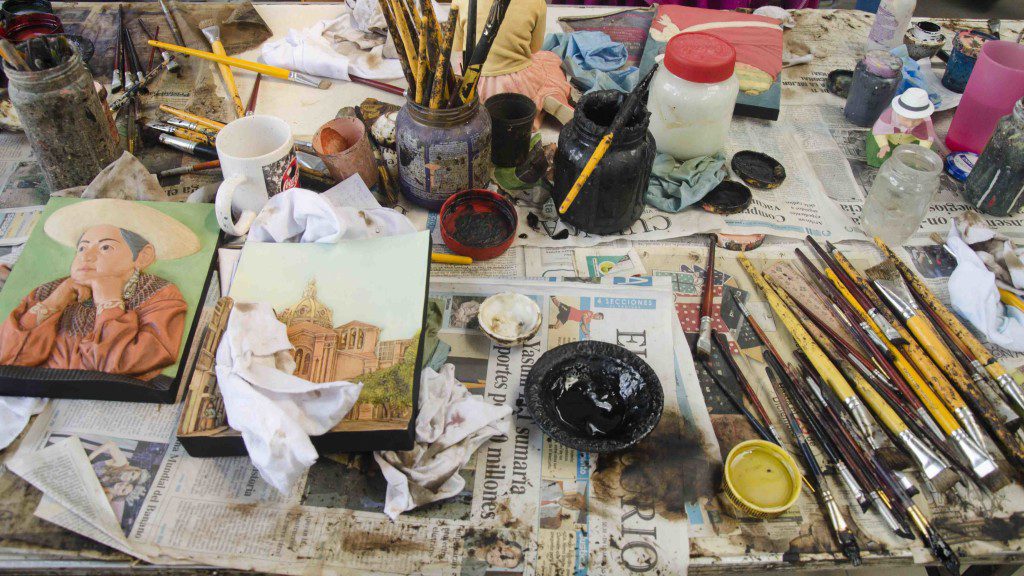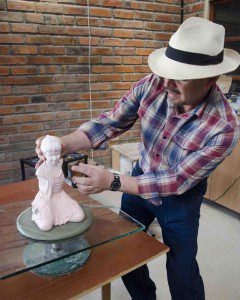 First, Pablo must design the sculpture itself. He does so in clay, molding each piece by hand. After designing a figure and its accompanying pedestal, Pablo must then figure out how to divide that whole into pieces that can be tranformed into molds. For example, a single person can actually be comprised of up to a dozen separate pieces, the main body, two arms, two legs, a head, etc. Once the molds have been designed and formed, they are filled with ceramic slip. After setting, each piece is removed from the mold and then assembled, trimmed, and polished. At this point, the figure can be painted, though this is a process that takes place in several stages, first by applying base layers and basic colors and eventually building up to detail, like shading on clothing or lines that give a face a more realistic appearance. Finally, the piece can be fired, both to bring out the best of the applied paints and to harden the clay into a piece that will last for a lifetime.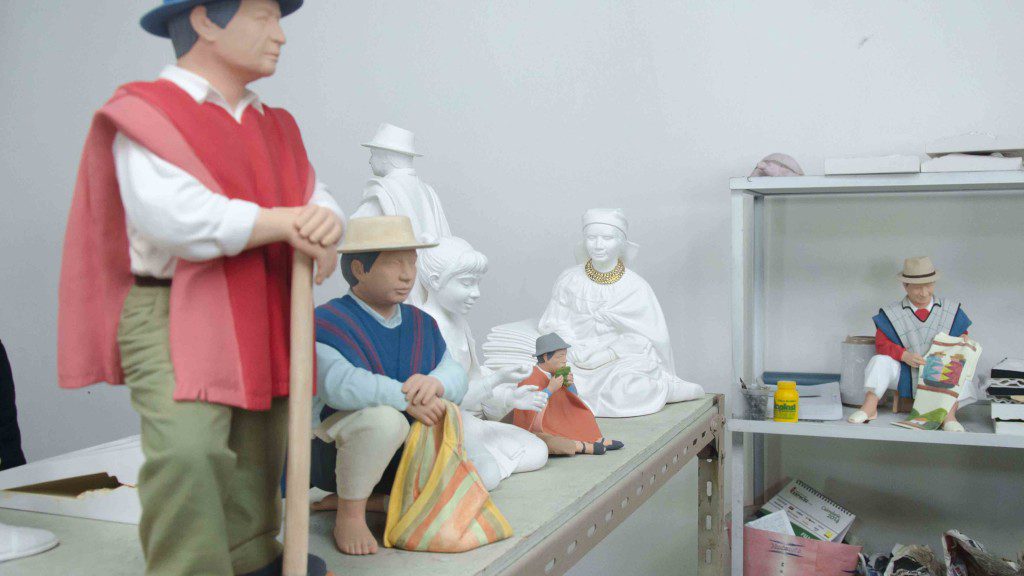 Using this process, multiple copies of the same figure can be made again and again.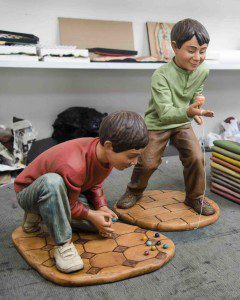 His latest series of people is one of children playing with traditional Ecuadorian toys. Three children, two boys and a girl, are playing el trompo (the top), las canicas (marbles), and la macteca (jacks). Pablo worries that as young children are introduced to electronics at a younger and younger age, that we as a people will lose connection with our past. He hopes that his artwork will remind us to take time away from the computers, the televisions, and the smart phones of our modern world.
Pablo doesn't just design figurines. He also creates three-dimensional "paintings" of famous places in Ecuador. One of his most beautiful is of the Iglesia de Compañía de Jesús in Quito. He is currently working on one of Las Peñas, the colorful hillside neighborhood in Guayaquil. Each piece of the mural is full of tiny details that aren't always immediately noticeable, like laundry hanging to dry and carved wooden railings. Though the piece is not yet finished, its parts are appealing in their own right.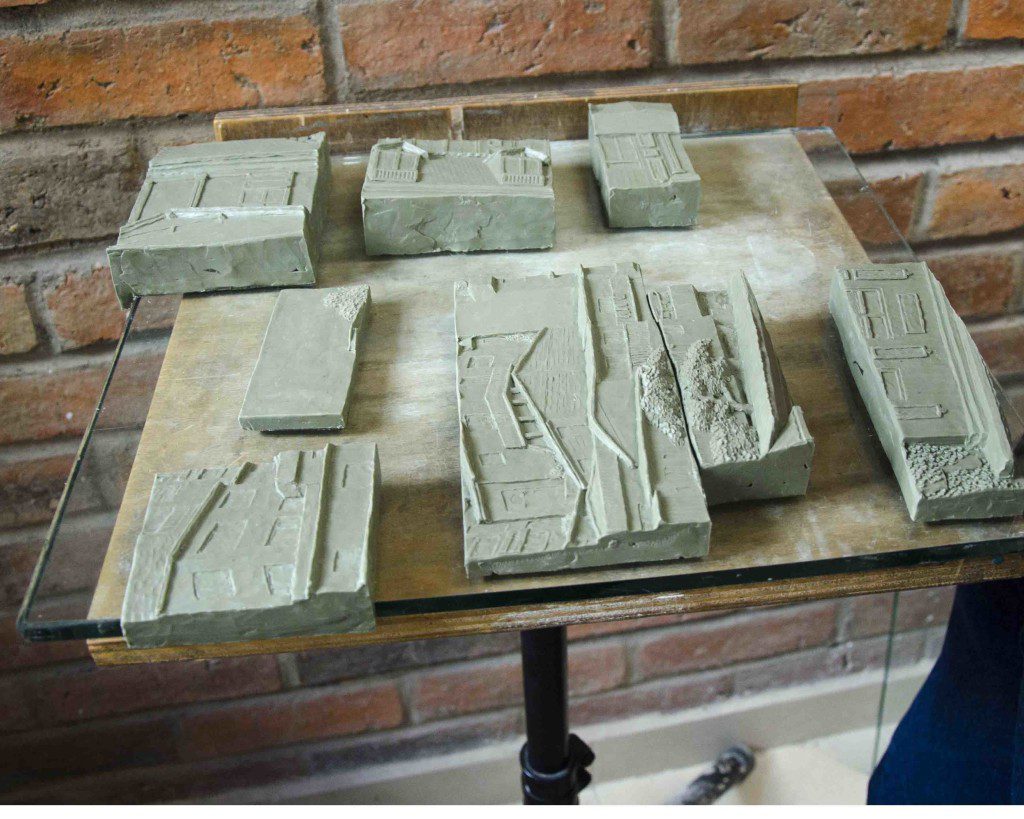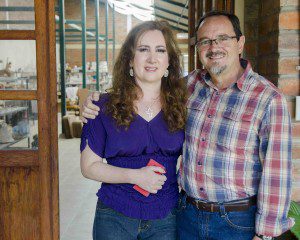 And he has every reason to savor each moment of life. His own decision to become a ceramist came after a serious accident that made him reconsider his choice of career. At the time, he was studying medicine and had planned to become a doctor. That was over thirty years ago. Today, his wife of 15 years, Caty, runs his business in a way that allows him to focus on his true calling. Together they make an impressionable team.
To contact the workshop about tours, visits or possible purchases, please call 0981851043 or 2812464 or email pcorderoo@hotmail.com. If you live in Quito, you can also visit Artesa in the Quicentro Shopping Mall and ask about ordering his pieces.
[ready_google_map id='35']