Jacqueline Granda Marcillo has known Barrio La Tola since her childhood. Her memories of the friendly people, local dishes, and traditional culture are brought to life when she conducts tours in this neighborbood in Quito's Historic Center. For this reason, she is the perfect guide to write this article.
The Traditions of La Tola
The La Tola neighborhood has become a place to visit. Although it has centuries-old traditions in history, cuisine, crafts, and local customs, it is only recently that it has been reestablished and rejuvenated. A visit gives us a contrasting experience in a city with unique characteristics like Quito.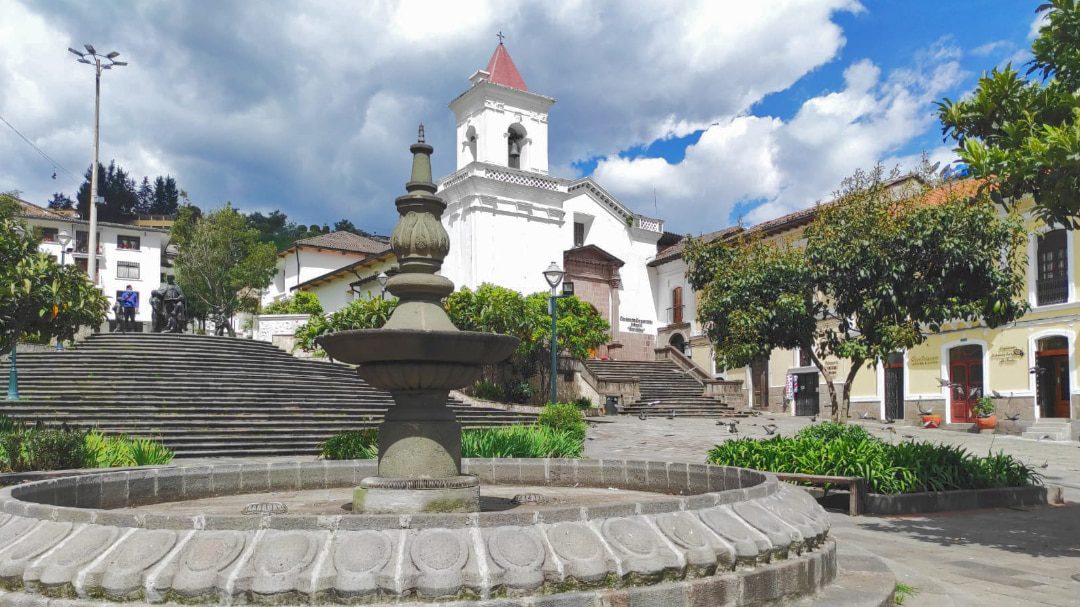 La Tola, A Unique Neighborhood
Around 1929, La Tola was recognized as a its own neighborhood in part because of its geographic isolation from what we now call Quito's colonial center.
The neighborhood was once separated from the historic center by the Machángara river gorge and an extensive wetland that today constitues the Avenues of Gran Colombia and Pichincha. La Tola's development took a long time. Consequently, this allowed them to form their own customs with which they still identify and that continue to bring pride to this day.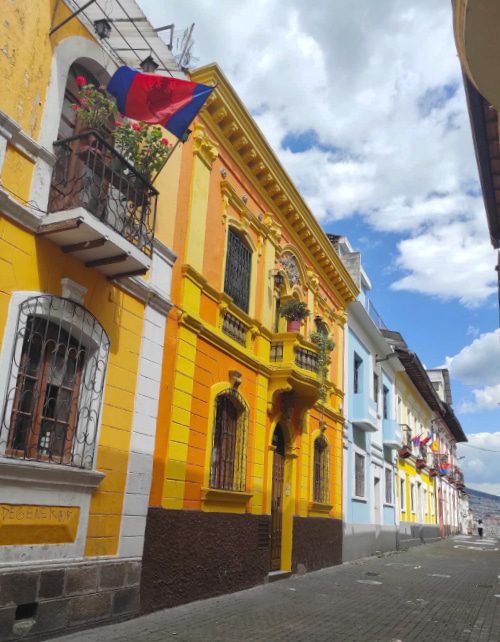 Toleños At Heart
Unlike other neighborhoods of similar antiquity, La Tola differs because it has maintained a large, residential presence. Thus, Toleños are betting on a productive reactivation of the economy, attracting locals and visitors to small businesses that combine art, culture, folklore, and gastronomy with the genuineness of old Quito. In general, it is the warmth of its residents that preserves this way of life in the community. That's why their slogan, is "Tola La Vida," a play on the Spanish saying, "Toda la vida" or, in English, "forever."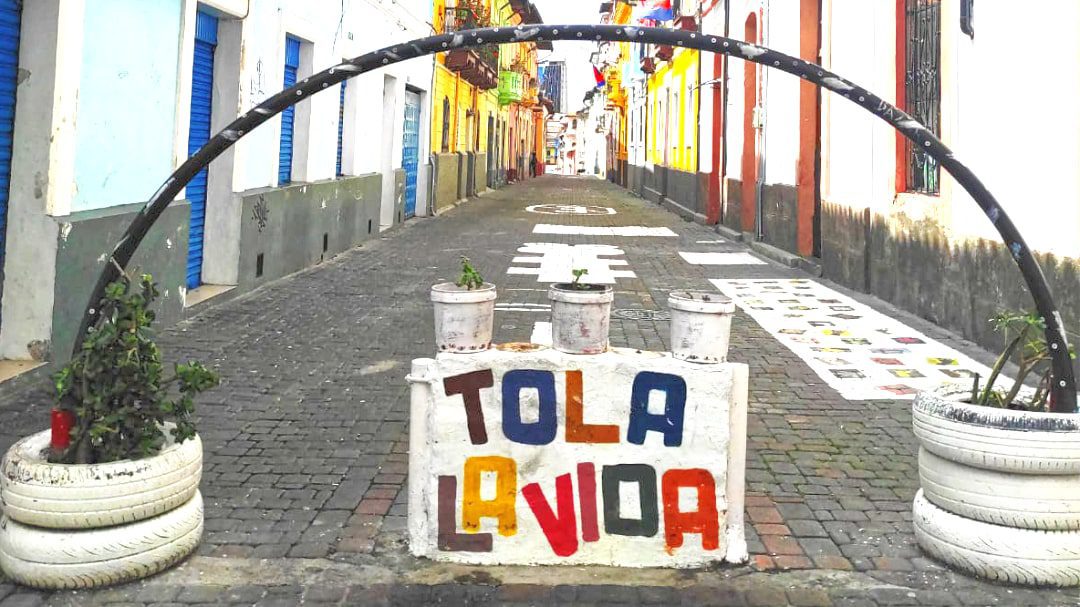 The Traditions
In the community of La Tola it is easy to marvel at the trades of yesteryear like candy-makers, traditional hairdressers, upholsterers, and locksmiths. Of course, you can sense a spirit all its own along the narrow and cobblestone streets; places invite us to admire the religious architecture such as the Maria Auxiliadora and the festive Oratorio de Padre Izurieta.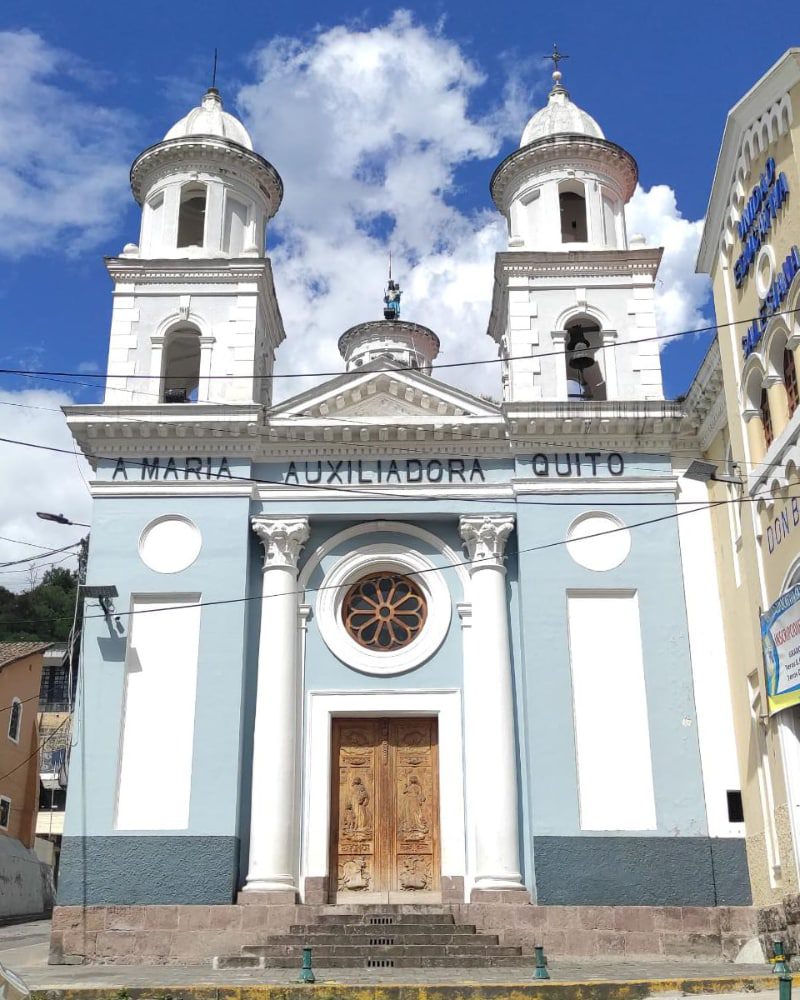 Woodworkers
In addition to the skillful hands of artisans who restore wooden sculptures of Saints and carve unique pieces ranging from chairs, tables, animals, and even the baby Jesus in seike, a hard wood popular in Ecuador.
These are two unmissable stops in which to learn more about the inhabitants whose handmade art enrichs the neighborhood and contributes to Quito's rich culture.
Walking and enjoying the streets of La Tola is to immerse yourself in the stories told in each of its streets, its houses, its inhabitants, its colors, and its aromas. It is easy to discern the authentic atmoshpere of old Quito.
The Cultural Bonus of La Tola
The "Casa de las Bandas", an organization dedicated to the art of music, supports the development of this artistic discipline and maintains the rhythm of each popular festival where the neighborhood band is the protagonist.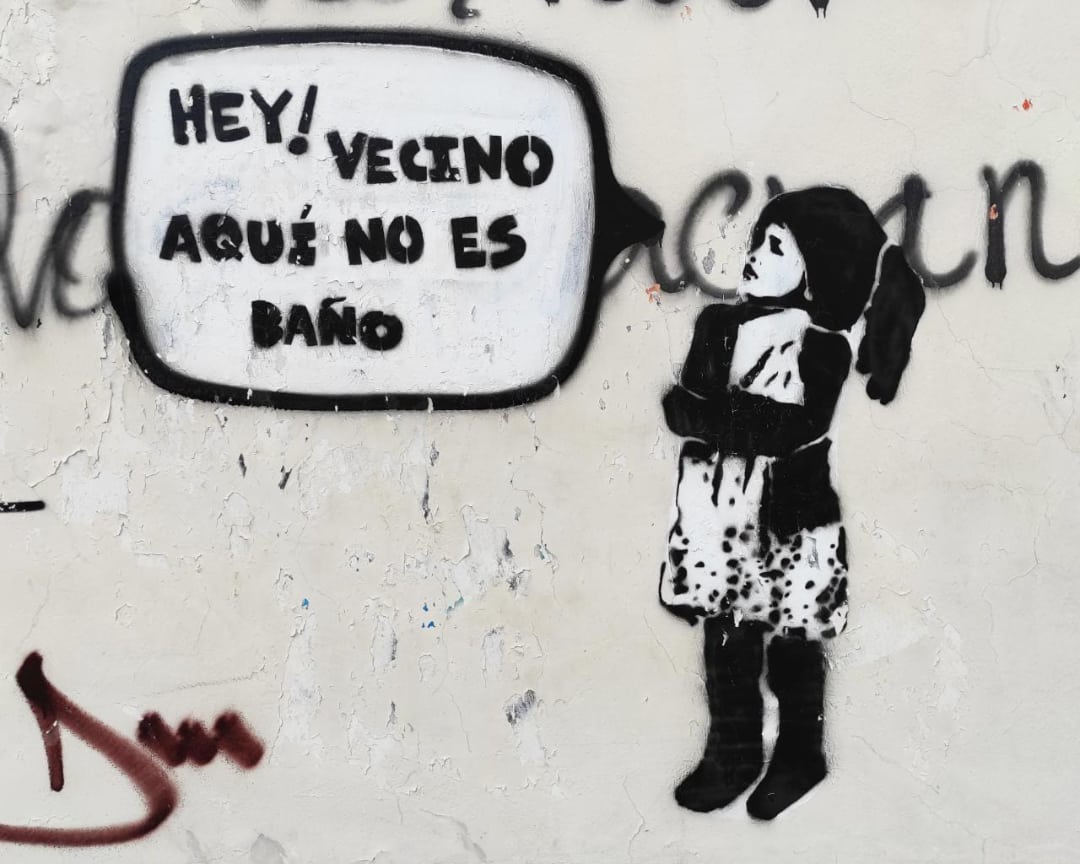 It is wonderful to think that a neighborhood so small in size is so rich in traditions. However, it is little known and not-oft visited by tourists. The result is many miss out on this birthplace of artists and its Spanish legacy, like the bull-fighting ring in Plaza Belmonte, the practice of sports such as boxing, and hobbies such as cockfighting. Today, these activities are remembered as stories from the past as, under current city ordinance, they are prohibited.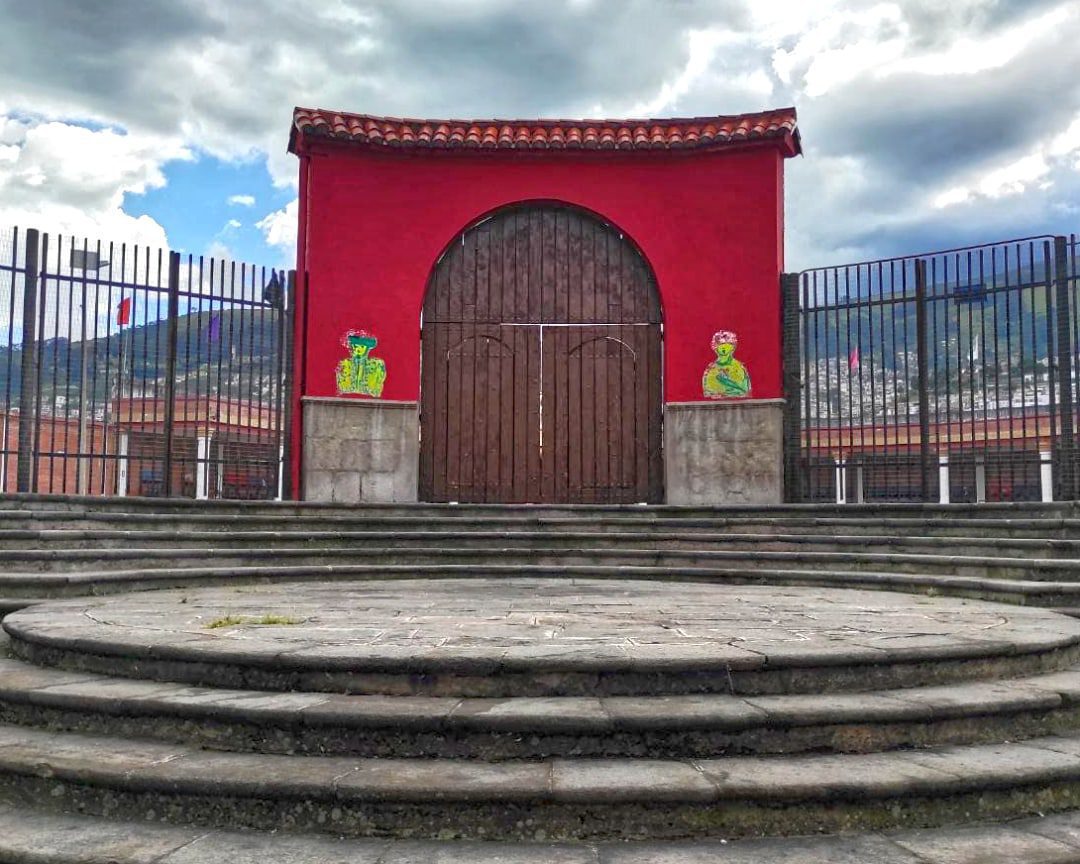 The Cuisine
In this tour of La Tola, we find restaurants that have been in business for more than 40 years, many specializing in soups. One of the best is "Los Caldos de La Tola" or, another favorite around the corner from the Church of San Blas, is the famous "Picantería de Doña Blanquita," where they make the best fritada of Quito's historic center.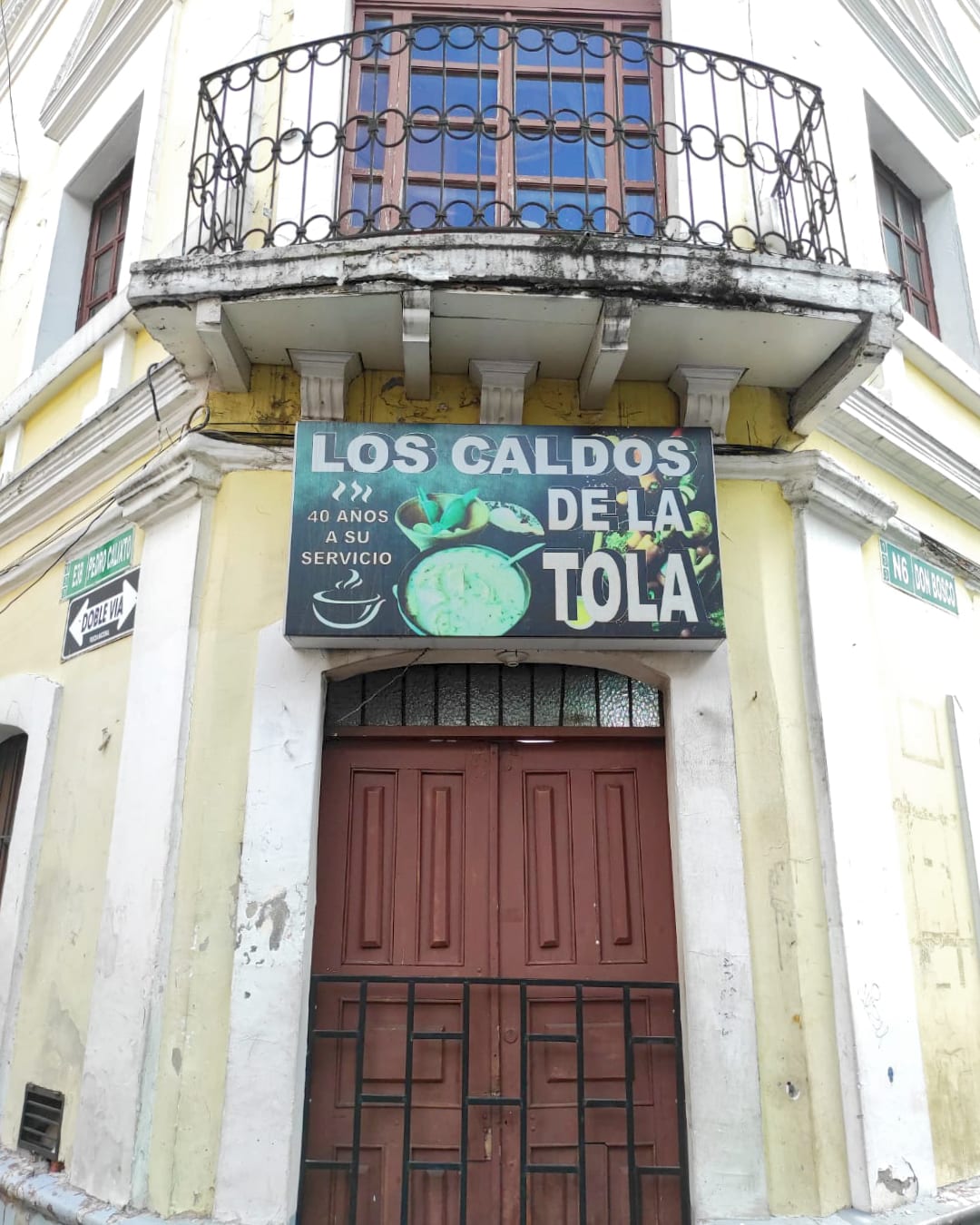 In the central market, we find the traditional foods of the sector, such as the famous corvina (sea bass) with potato, fried fish served with encurtido (pickled vegetables), and the alfalfa shakes of Doña Aurorita, one of my favorites since I was a child.
This ambiance makes it possible for the new generations to find nourishment from a heritage rich in tradition and culture. Of course, this would be impossible without the support of their elders who see in their children and grandchildren the possibility of preserving their legacy.
This is the case of the Moreno Moya family, who, in the heart of the Tola, have given an innovative boost to the family business. Their restaurant highlights the delicious fritada and its companion side dishes like mote (hominy), maduro asado (fried sweet plantains), chicharrón, potatoes, traditional ají (hot pepper sauce) as well as other alternatives that are part of the menu at Bar – Gallery "Sereno Moreno."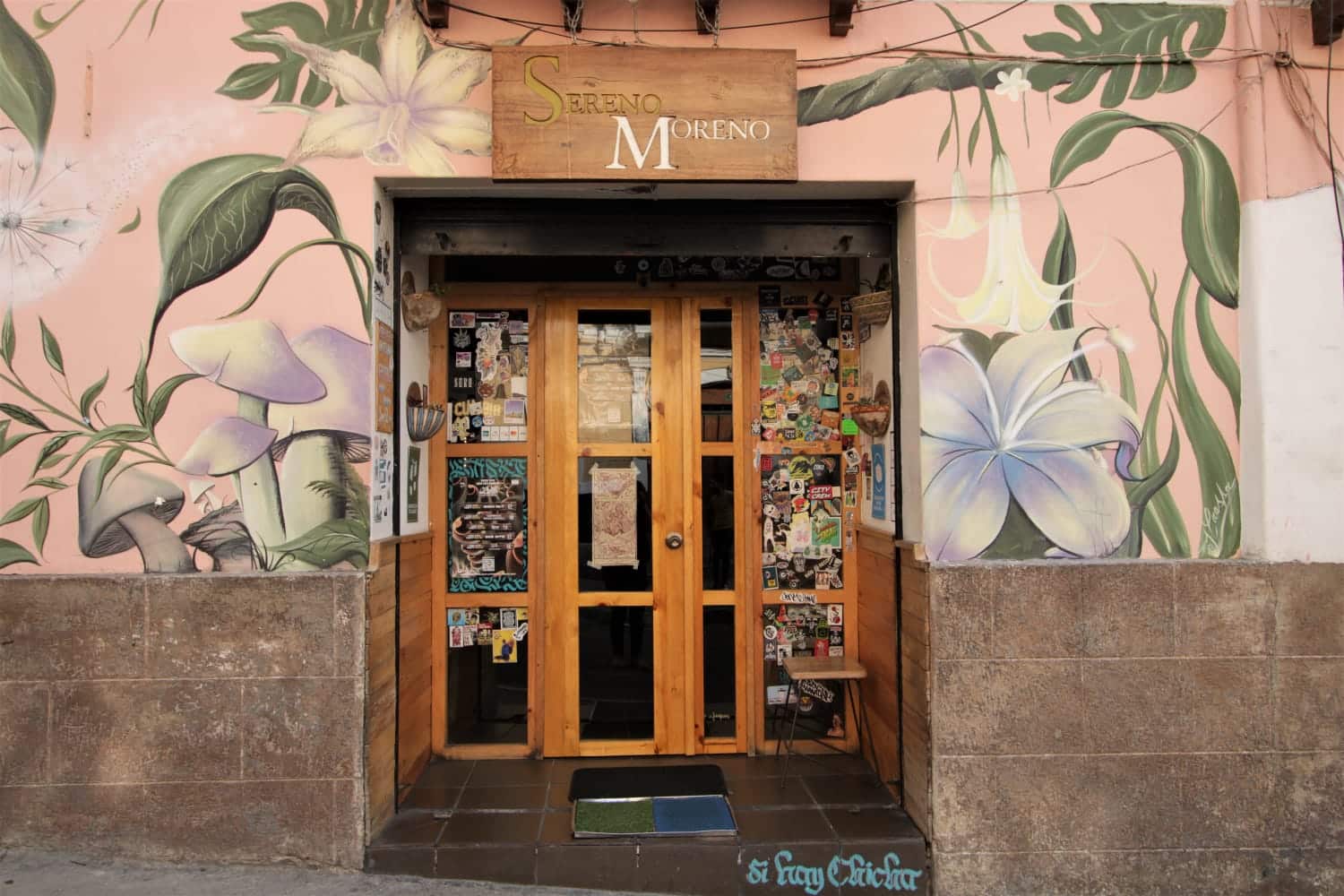 Sereno Moreno, a tradition of Barrio La Tola
During the 1970s, it was very common to find food stalls on Calle Chile, where you ate and purchased take out, at a modest price in sucres. The experience delighted your palate with a tasty fritada, considered a main course when served with all of the elements listed above.
Currently brothers Josué and Cristian run the business. They have given it a complete and attractive renovation. For those of us who love immersive experiences that involve great food, art, and entertainment, the Bar – Gallery "Sereno Moreno" fits the bill. It fills three floors within a colonial home, where we have the opportunity to enjoy their star item: "La Chicha," a fermented beverage made with a base of purple corn. It is important to mention that this vegetable is grown by an entrepreneuring farmer in the Cotopaxi Province who is very interested in protecting this very unique variety of Ecuadorian corn.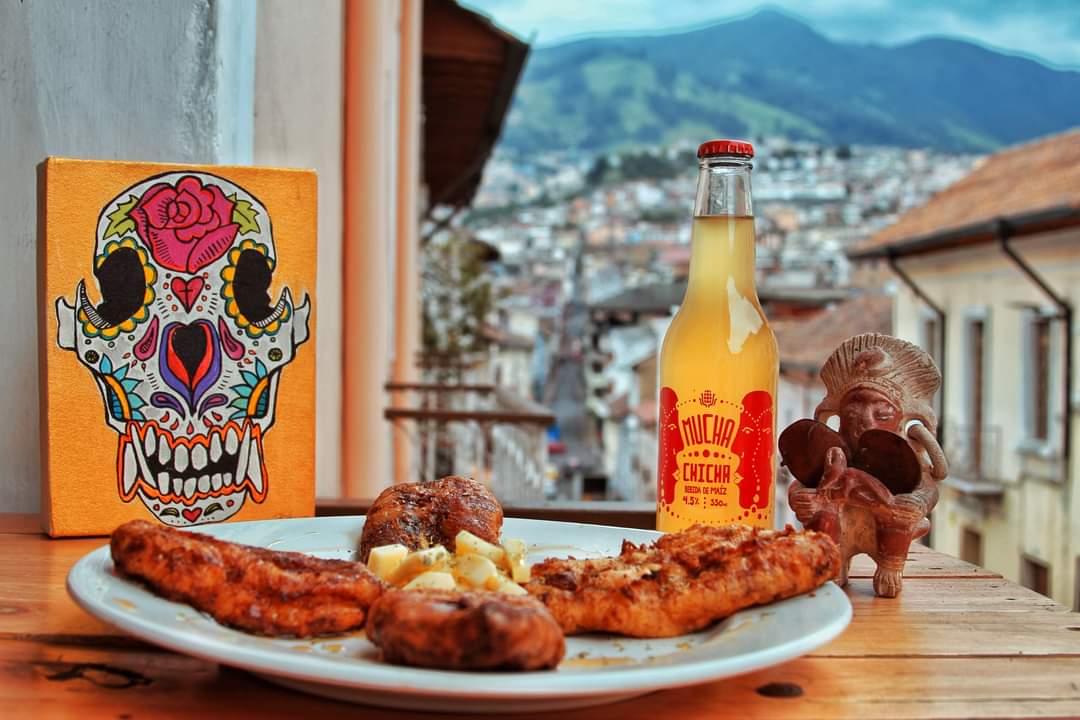 The chicha comes in different degrees of fermentation using a special process that guarantees the diner a delicious drink without feeling dull after embibing. The brothers add ingredients to achieve a unique product in the city of Quito, including beetroot and other unusual ingredients. A visit to Sereno Moreno is a perfect way to end a tour of Barrio La Tola.
Long live La Tola!
A tour in La Tola, offers you everything. Its privileged location allows you to enjoy its excellent cuisine, ever-changing exhibitions of art, artisan traditions, and of course, the opportunity to visit and keep the Toleña culture alive.