The catfish is an example of mother nature's generosity. Take, for example, the story of Robert Granja. On April 11 of this year, Robert, his brother Kevin and two other friends went fishing as they would normally do. However, instead of going fishing for fun, they fished out of necessity to put food on their family's table. Covid-19 has made fishing a necessity.
Imagine their surprise when they found two giant catfish waiting in their trap. One of them weighed 60lbs and the other 140lbs! As large as this sounds, however, Robert comments that the giant catfish sometimes exceeds 250lbs! He adds with a laugh that he caught a 50 pound Painted Catfish just last week.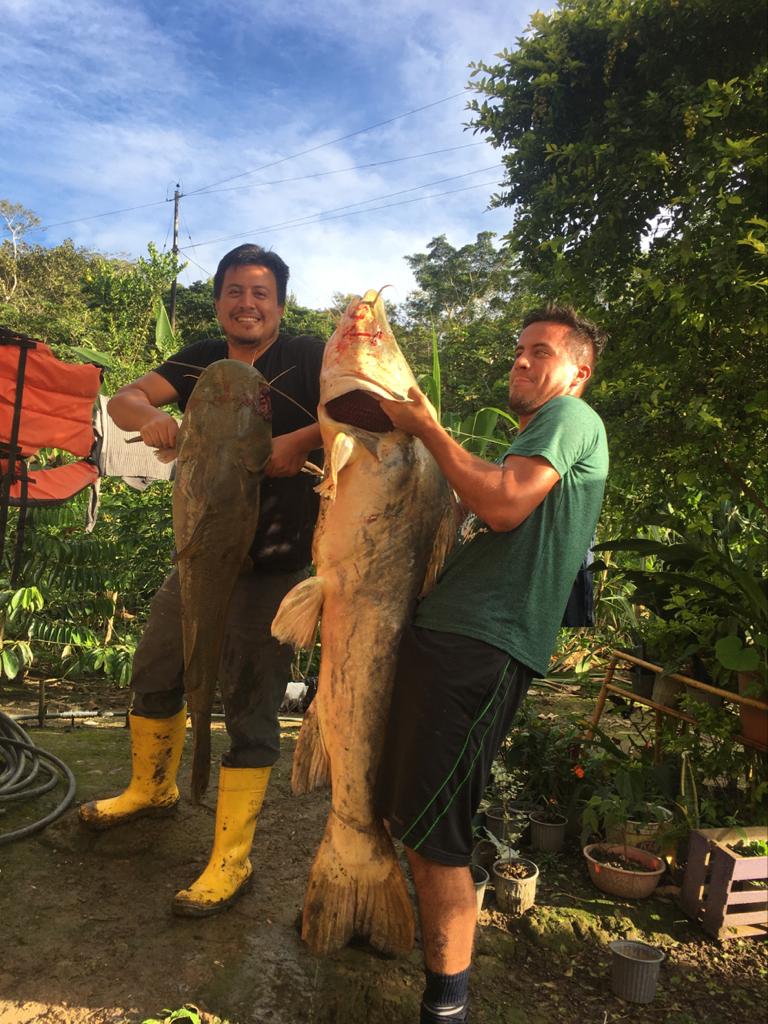 A Community in the Amazon Maintains Traditions
Robert used an effective and ancient technique of his community, the Mondaña. First, he catches small fish, like bocachicos, with a casting line. These serve as bait to catch larger fish. Next, he sets a trap by placing a hook with the small fish attached between two yutzo branches. These are shrubs that grow along the banks of the river. Their flexibility and resistance are useful, trapping a giant catfish even when it pulls strongly. The trap holds the fish until it is later collected by the fisherman.
As a society, we might believe that ancestral fishing techniques have been left in the past. However, some communities like Roberts still practice them, demonstrating their effectiveness, especially in times of quarantine when providing food is vital for survival.
There Is No Replacement For Community Living
The Mondaña Community is one of those which maintains ancient traditions. Part of the Chonta Punta parish located in the Archidona Canton of the Napo Province in Northern Ecuador, this sector is characterized by its native tropical rain forest. As a consequence of its location, it is an excellent place to observe endemic species of the Amazon Basin like the giant catfish.
The Mondaña Community is a beautiful place where families and friends practice the customs and traditions of their ancestors. These include solidarity, sharing, and working together for a common good. Therefore, Robert, his brother, and friends shared their catch among all the members of the community, including close neighbors, family, and friends.
The community system makes sure that all of its members receive enough food based on their needs and in a manner that respects the environment. No overfishing allowed.
The community members consider themselves blessed to have been born in a paradise in which Kichwa is their mother tongue (which they speak proudly) and their rest is lulled by the sounds of nature. They enjoy picturesque landscapes from the arrival of the sun's first rays to the celestial flash that dismisses it. They also enjoy the sounds of nature that announce better days to come.
The Pacha Mama or Mother Earth lives in balance when its members seek it, intentionally searching for inner peace. For this and other reasons, its members affirm that there could be no better home for their children. They hope to pass on the same love, passion, and care for the flora and fauna of the beautiful Amazon to their offspring.
Who Is Robert Granja?
Robert Paul Granja Yánez is a proud member of the Mondaña Commune where he works as a local guide. Born in Ecuador on September 30, 1990, Robert has a long history working for the improvement of his community.
For example, at only 14 years of age, he attended a climate change conference in England. His passion for conservation and protection of his community's special ecosystem then won him a scholarship to study English in Pennsylvania when he was 18 years old.
At the university, he specialized in Ecological Tourism and Sustainable Development.
His work as a naturalist guide generated a relationship with sustainable education projects in Tanzania and Nicaragua, with the sole objective of learning more about sustainable education. He used this knowledge and experience when working as the operations manager of an international NGO with headquarters in the Ecuadorian Amazon.
Today, he is a spokesperson for the Yachana Foundation, which supported his initial training in the field of ecology and sustainability.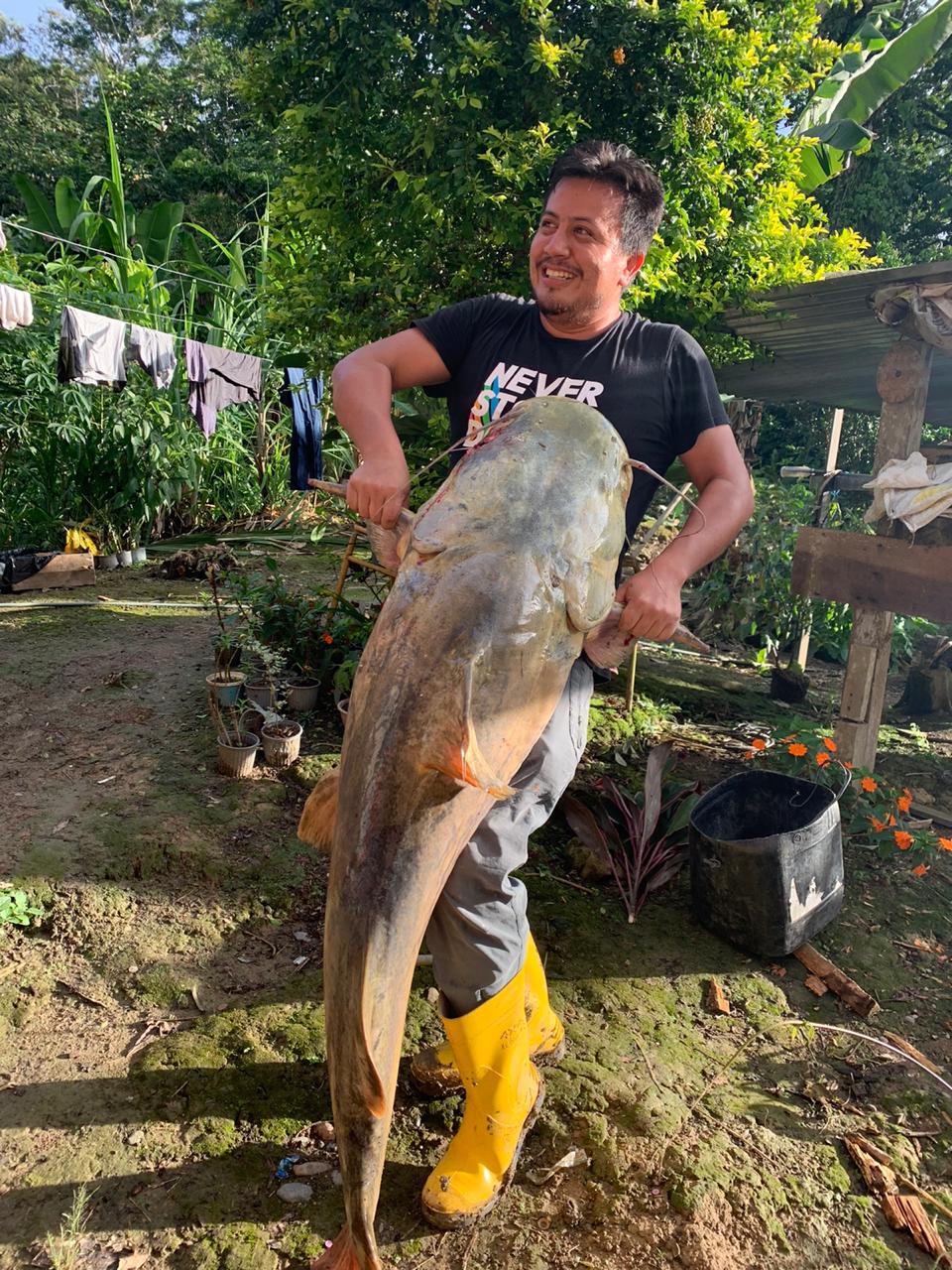 Robert would say that his personal story and experience was born from catching the giant catfish.  But his passion transports me, motivating me to visit this beautiful place where I am sure that I will find an authentic experience, like fishing, swimming in the river, gold panning, enjoying walks in the purest air on the planet and, of course, tasting the delicious local cuisine or just gazing at the stars.
Would you like to travel with me and experience the Ecuadorian Amazon in the flesh? Let me know in the comments below!