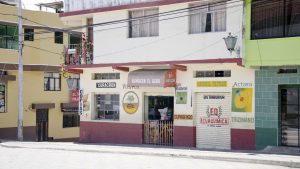 I love driving Ecuadorian backroads. Even when it means we tend to get a little lost or turned around. That's how we discovered Sigchos. We thought we would just be driving through on our way to the Quilotoa Crater. But what we looked like the main road dead-ended practically at the town plaza.
Like many small towns in Ecuador, Sigchos is a small place with a few paved roads that intersect on straight lines. Somewhat central to the town is an open plaza where locals probably meet in the early evenings and on weekends. I can imagine the park benches full of watchful mothers and children running around playing in the later afternoon. Early mornings, I am sure there are a few pensioners reading the paper. But mid-day, there was hardly a soul in sight. This is a town where everyone goes home for lunch!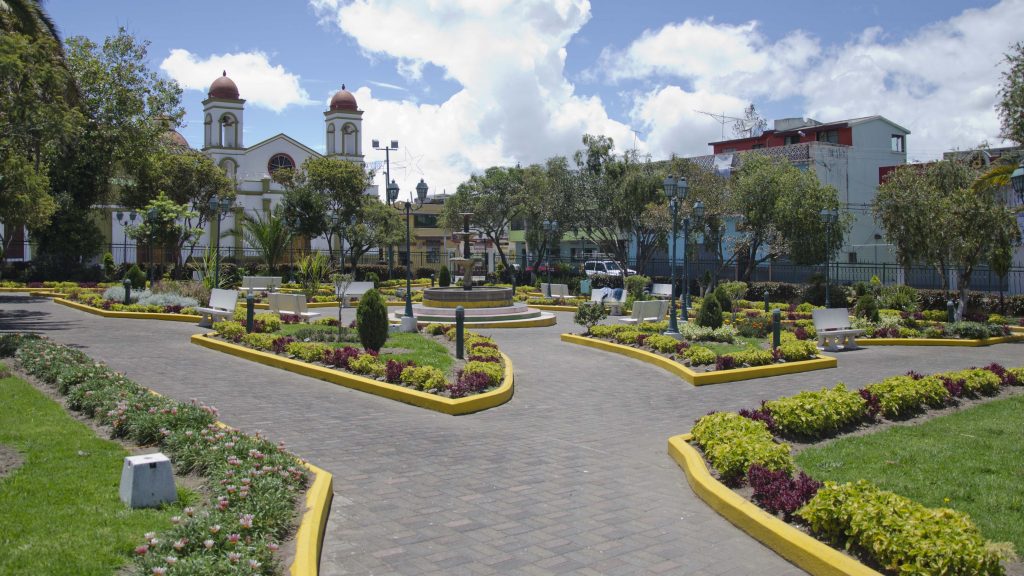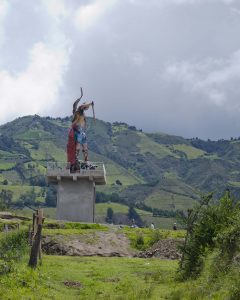 Since one wrong turn had brought us to this quaint plaza, we had no qualms about taking another. Of course, we thought we were on the road to Quilotoa once again but then the road narrowed and became more rutted the further we went. At some point, we discussed turning around and decided that there would be a better spot further up the hill. And to our great surprise, we actually found a parking lot, a view over the valley with Sigchos neatly nestled into place, and a large statue of the Archangel Michael, or el arcángel Miguel.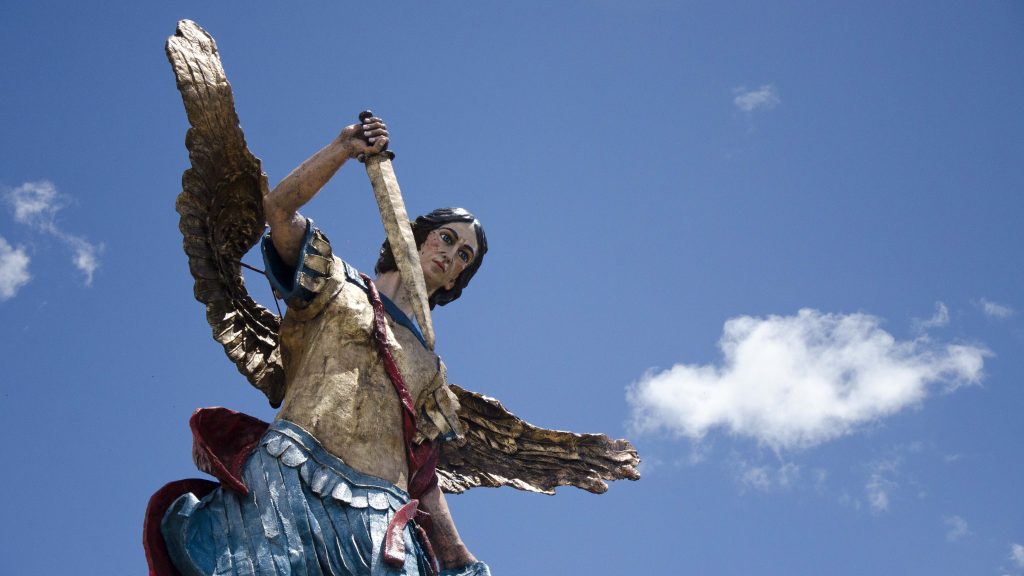 We also found a great place to have lunch… luckily we had packed a picnic!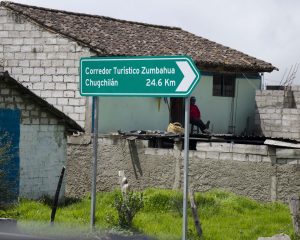 If traveling backroads has you concerned about taking a wrong turn, you're not alone. We have made so many mistakes and end up going the wrong direction. And although helpful people are often willing to give directions, very often they have no clue how to get where you want to go. We highly recommend having a list of villages along your route so that you can ask for the next place along the path. Along the backroads of Ecuador, local villagers may not know how to get to Quilotoa because they've never visited themselves.
Sigchos
Sigchos, a small community along the backroads to Quilotoa
Chucchilán
Chucchilán, a small farming community with lodging and access to Quilotoa via hiking trails or bus.
Laguna Quilotoa
The crater lake at Quilotoa is part of the Iliniza National Park system.