The Cuyabeno: A Photo Essay 
We plan to write many articles about the Cuyabeno Wildlife Reserve in northeast Ecuador, to include a description of the different access points and places to stay, the basics of travel in the region, and the what times of year are best to see which critters. In the meantime, we wanted to pique your interest with a few of our favorite photos from our trip.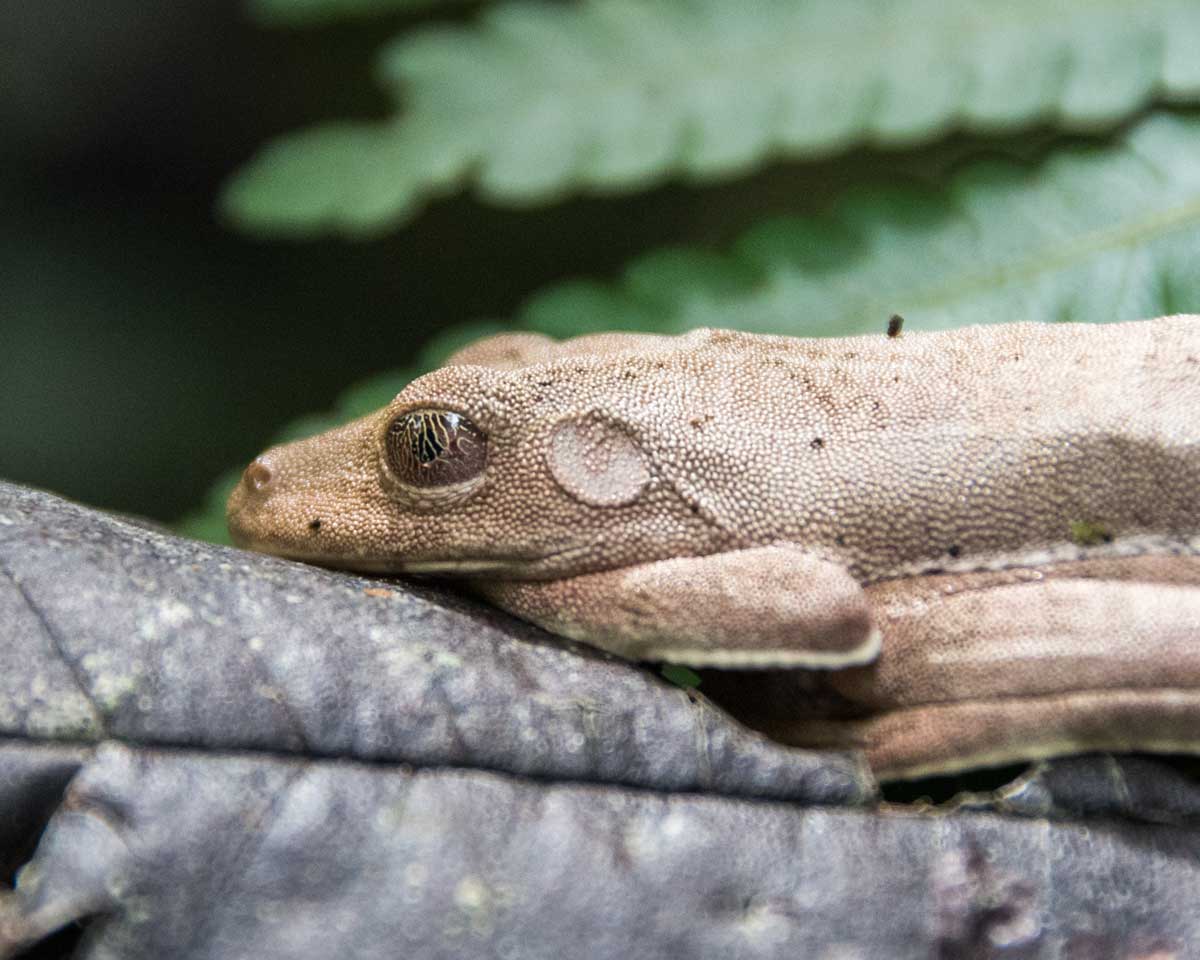 The People of Cuyabeno
The land in the Cuyabeno Wildlife Reserve is shared by several different native tribes. We stayed at Dracaena Lodge which leases land from the Siona. We also traveled downriver to the confluence of the Rio Cuyabeno and Rio Aguarico. Known as Playas de Cuyabeno, this land is owned by the Amazon Kichwa. Also, the Cofán and the Secoya live further east in oft visited remote areas.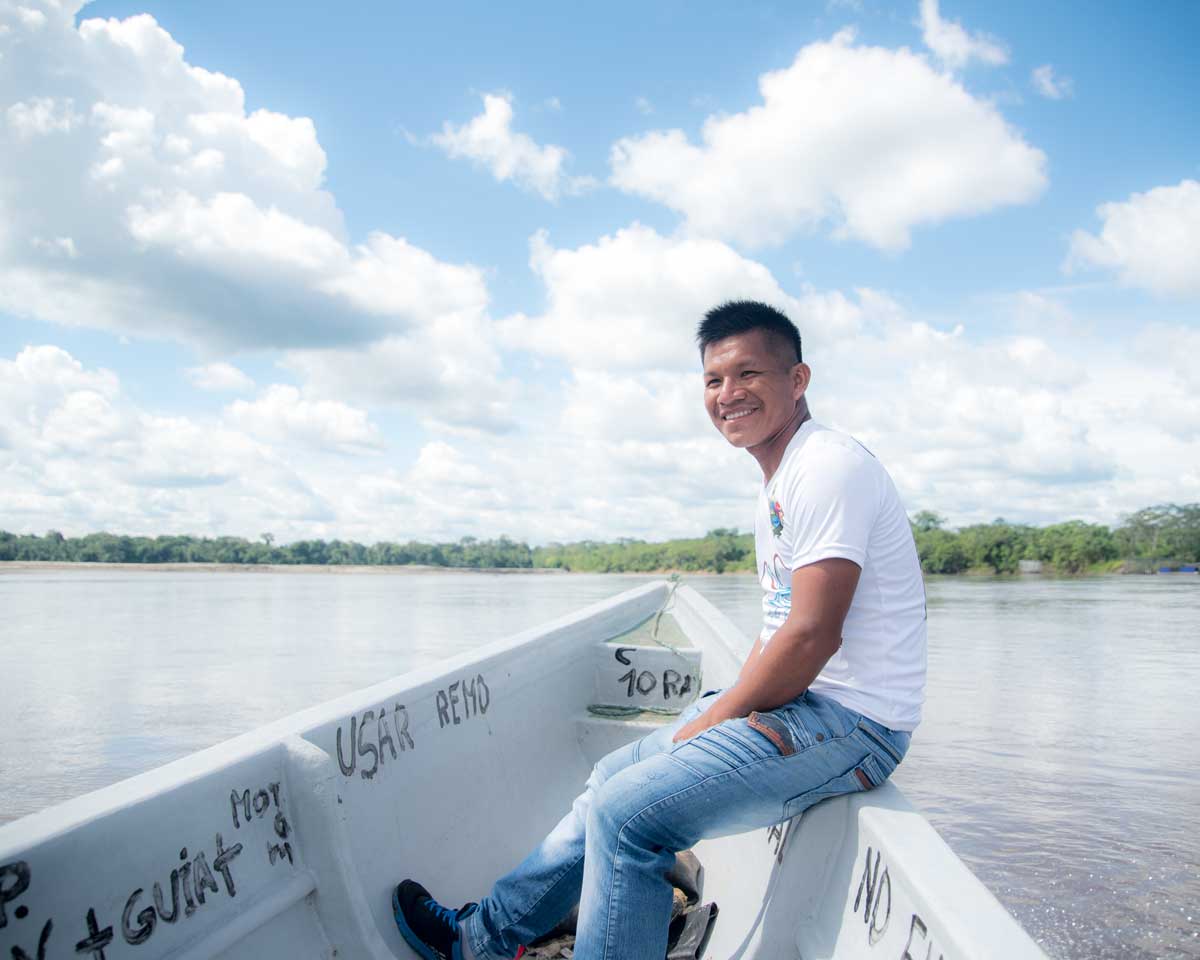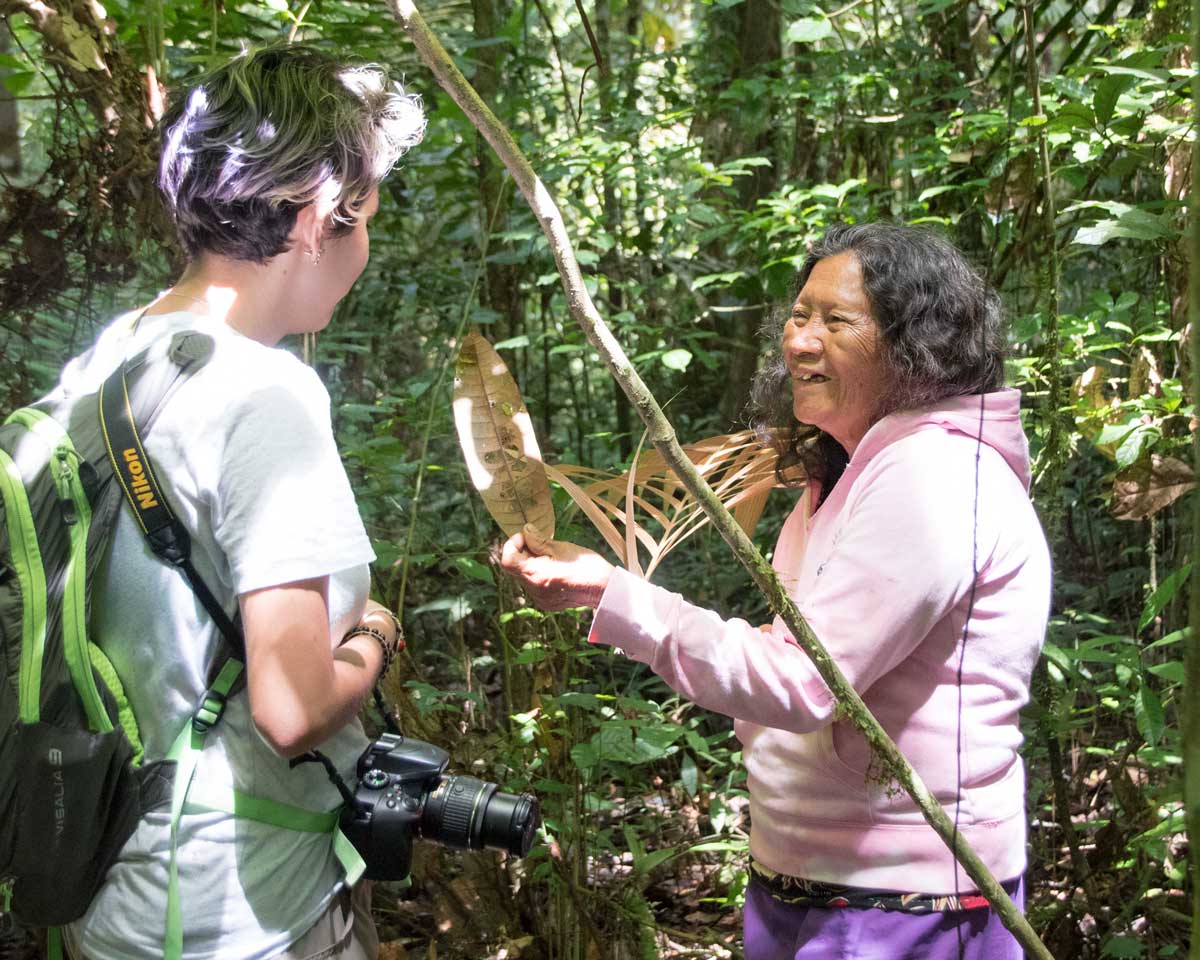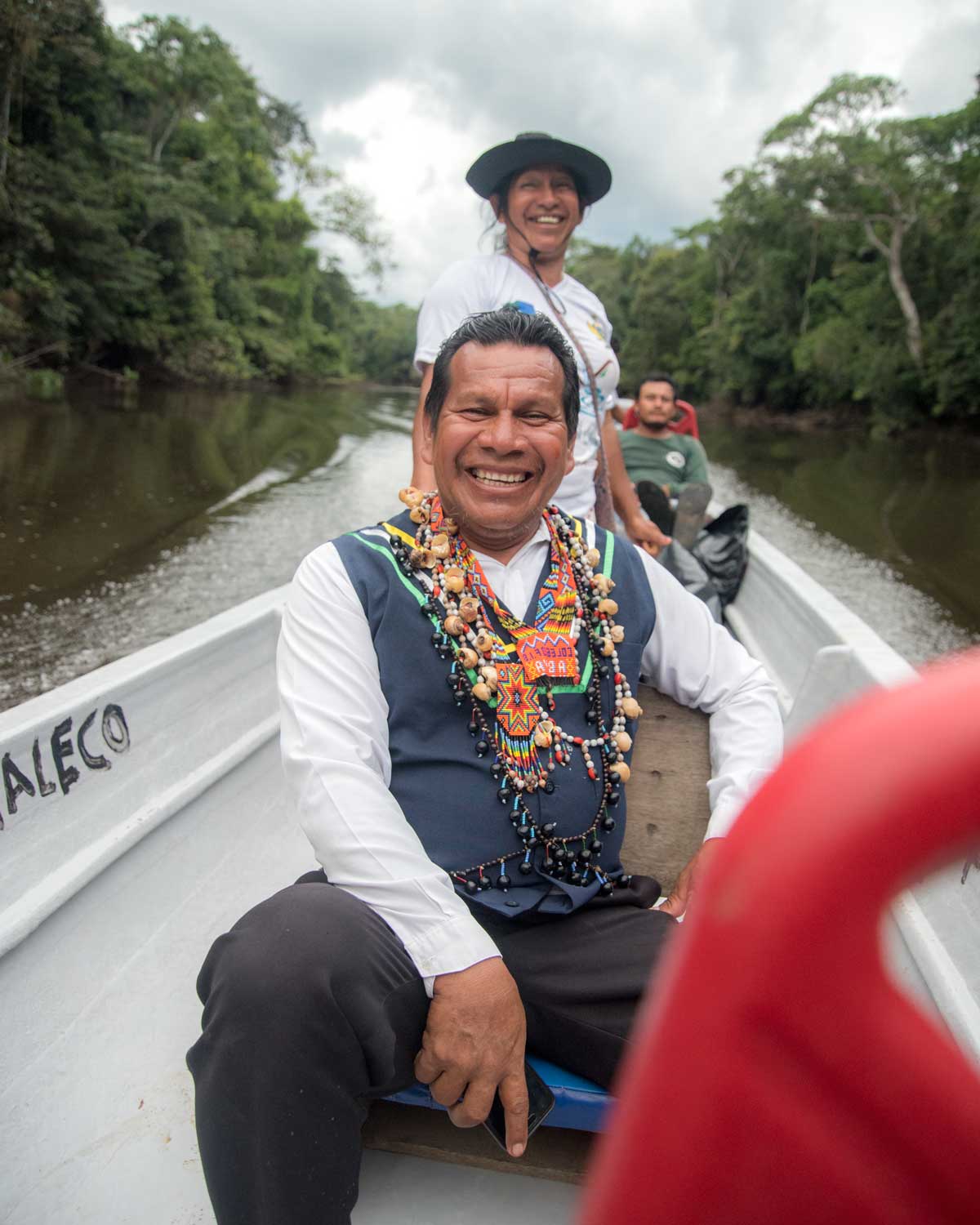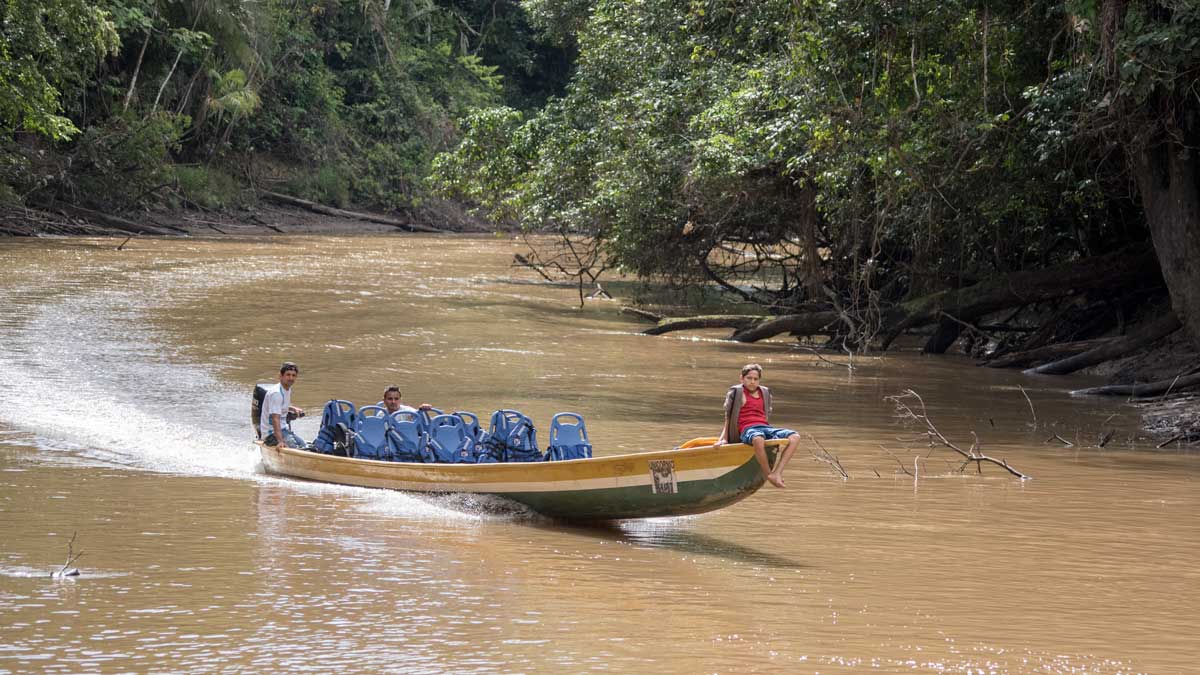 Touring Cuyabeno By Motorized Canoe
The best way to see the Cuyabeno Wildlife Reserve is by motorized canoe. While it is possible to hike for miles on muddy trails, it is unlikely that you will ever see an animal. In fact, the day we tried to track some wild pigs on land, a different group from our lodge saw one running alongside a river bank.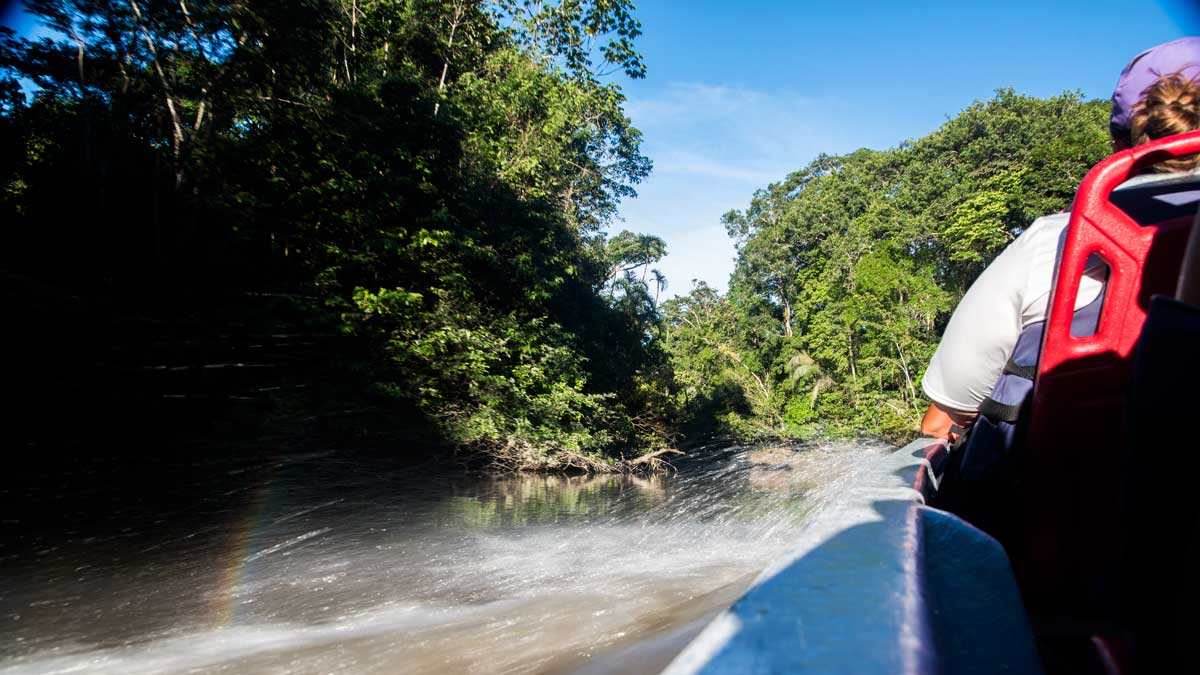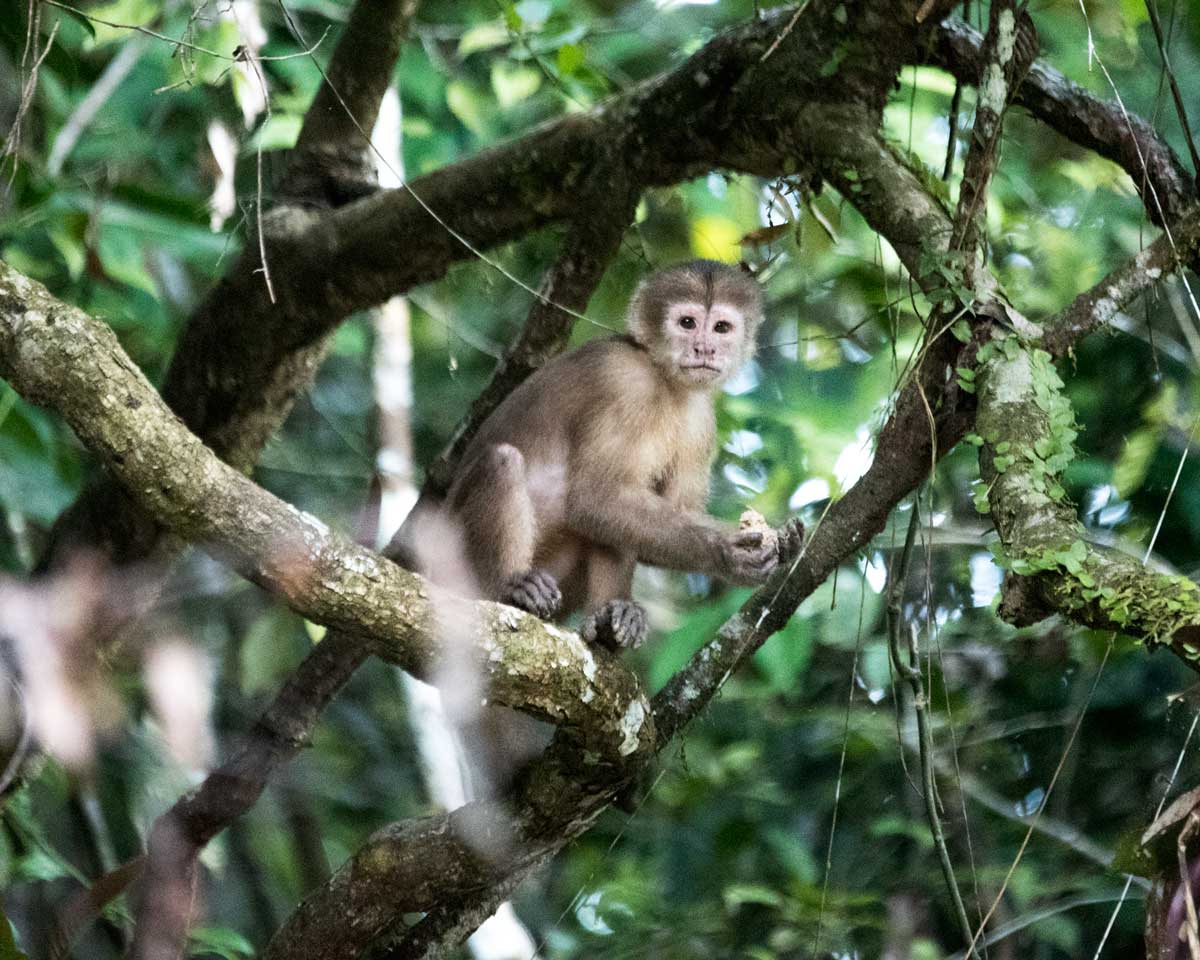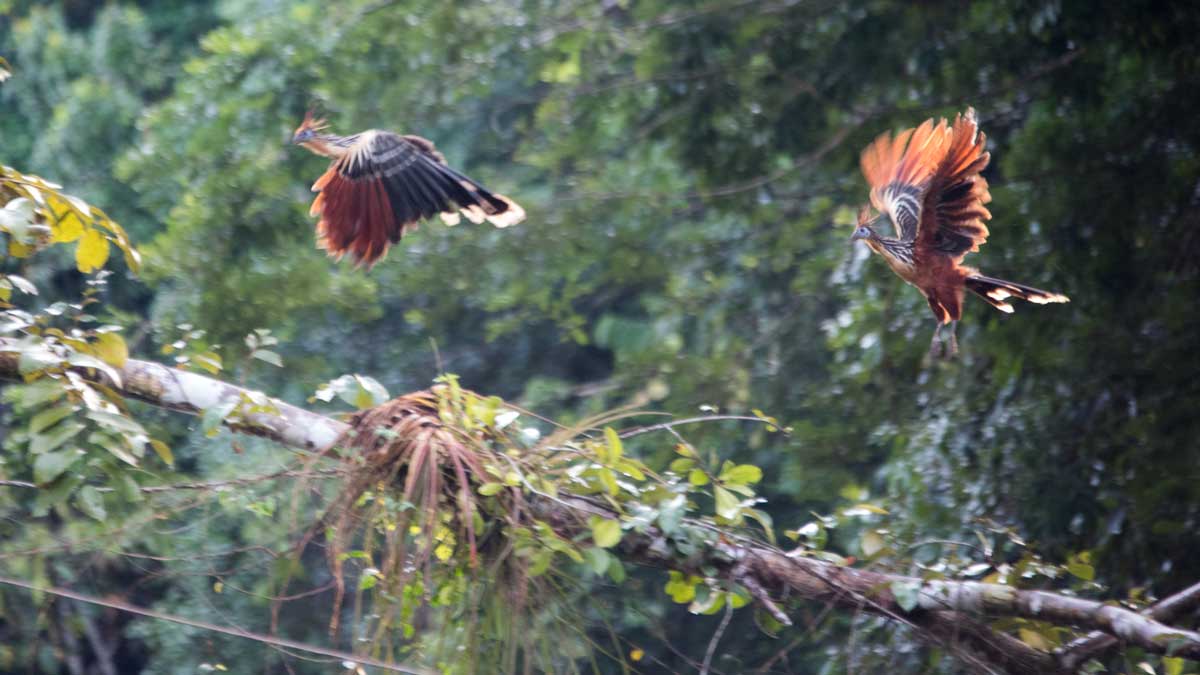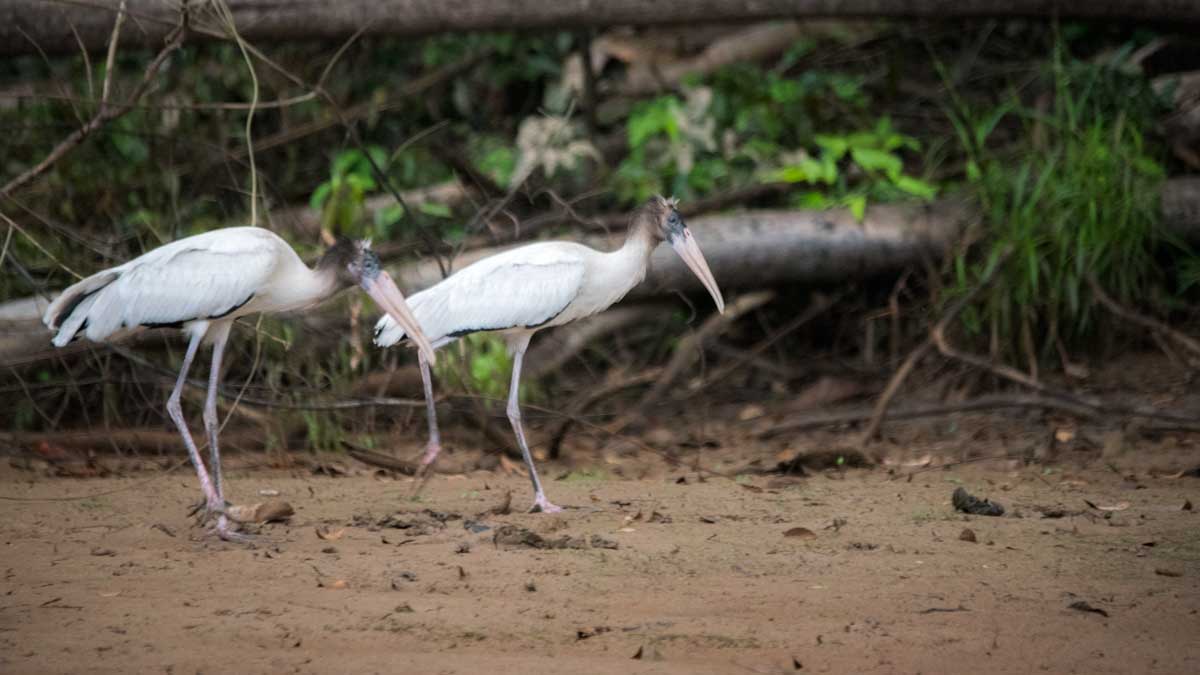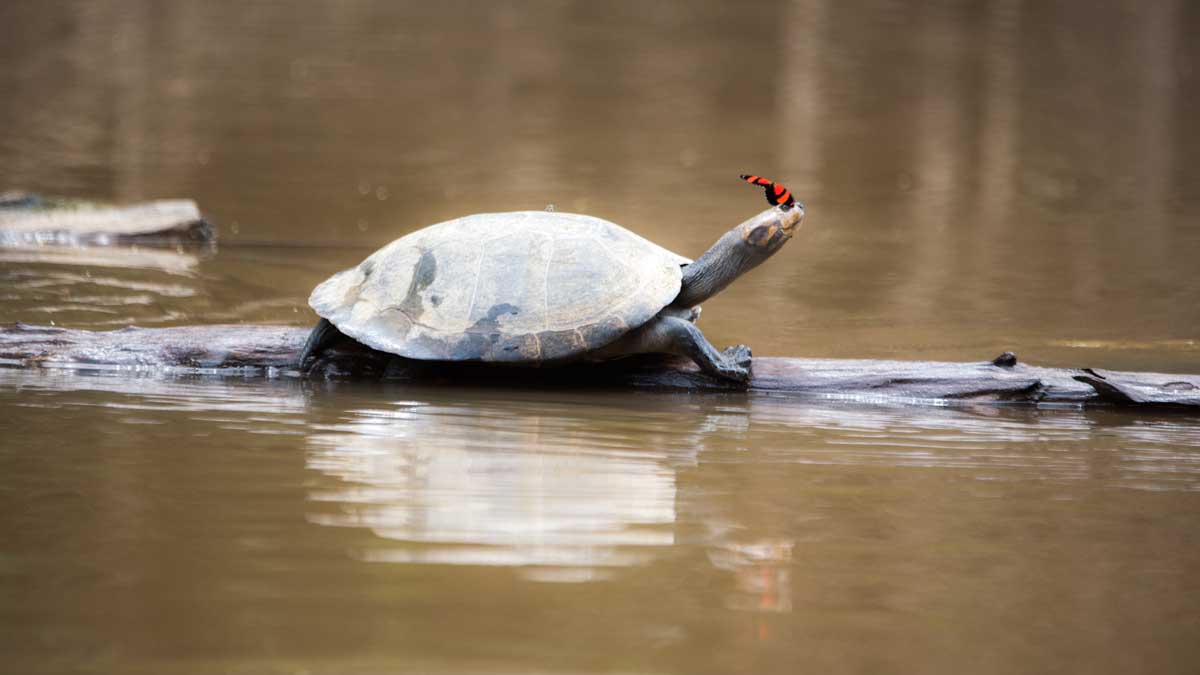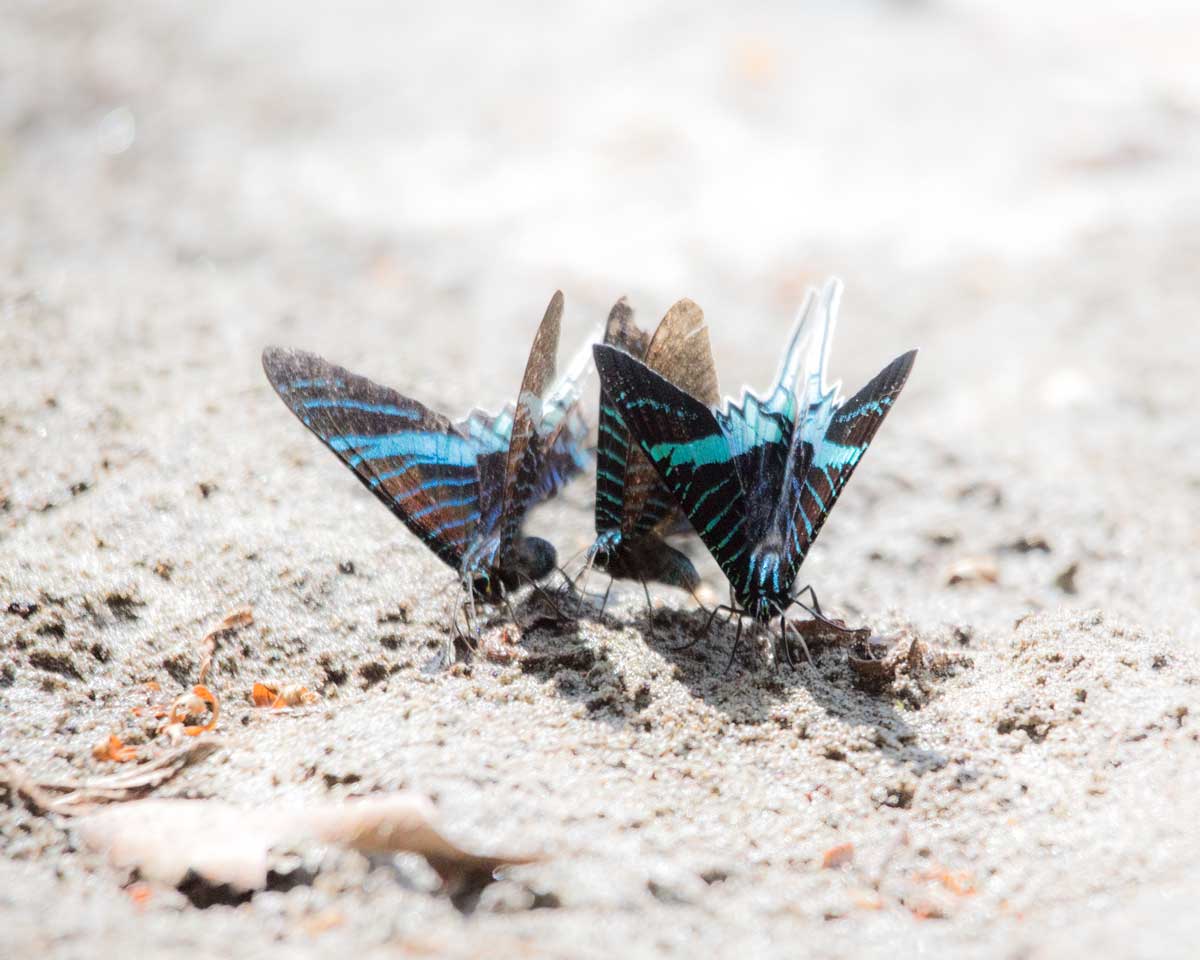 The Jungle
The landscape on either bank of the Rio Cuyabeno is pure jungle. Hot and humid year round with heavy rains for most of the year, the ground is saturated with water. Rain easily washes away important nutrients forcing tall, heavy trees like the Ceibo to send out wide, shallow roots in search of sustenance. Hundreds of species of trees compete with one another for sunlight.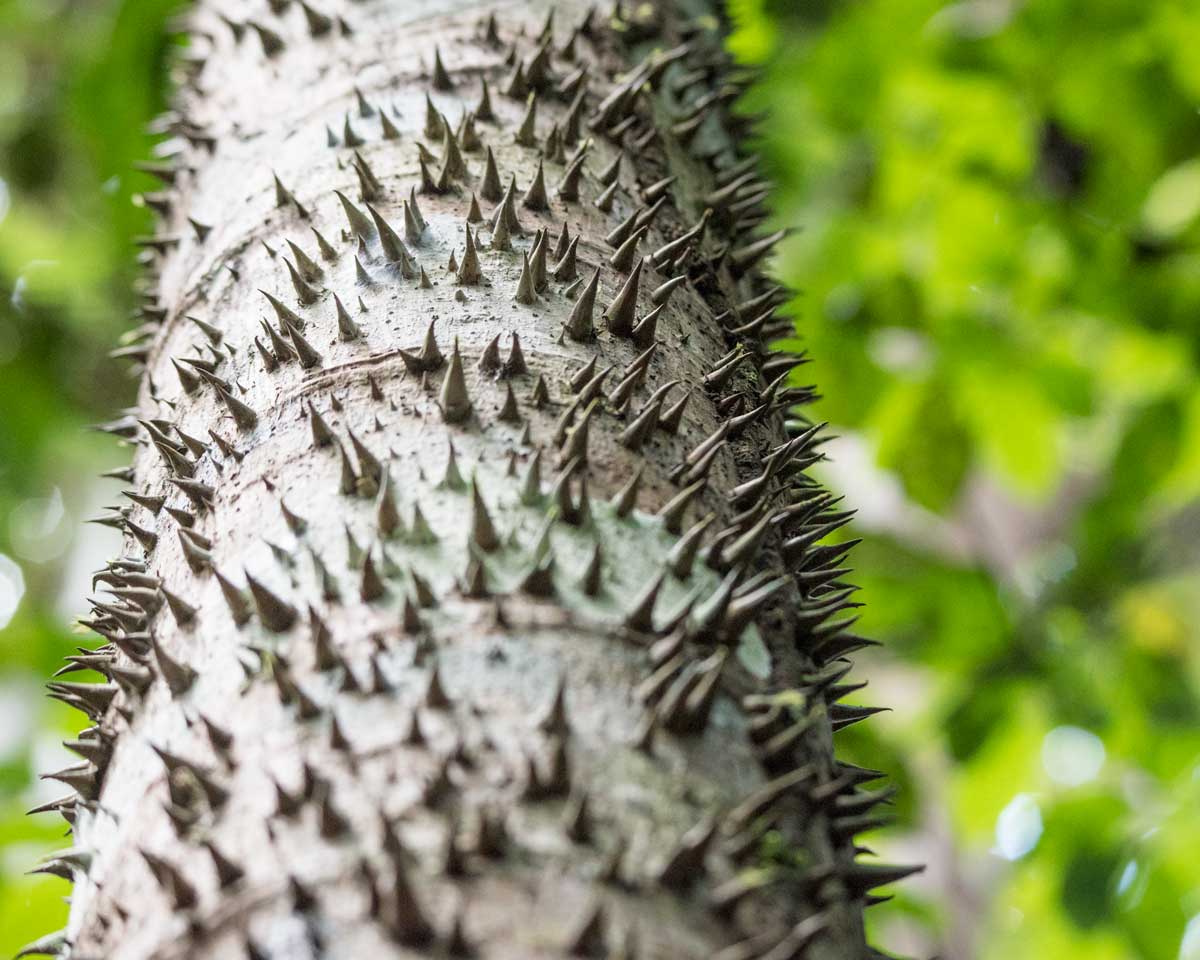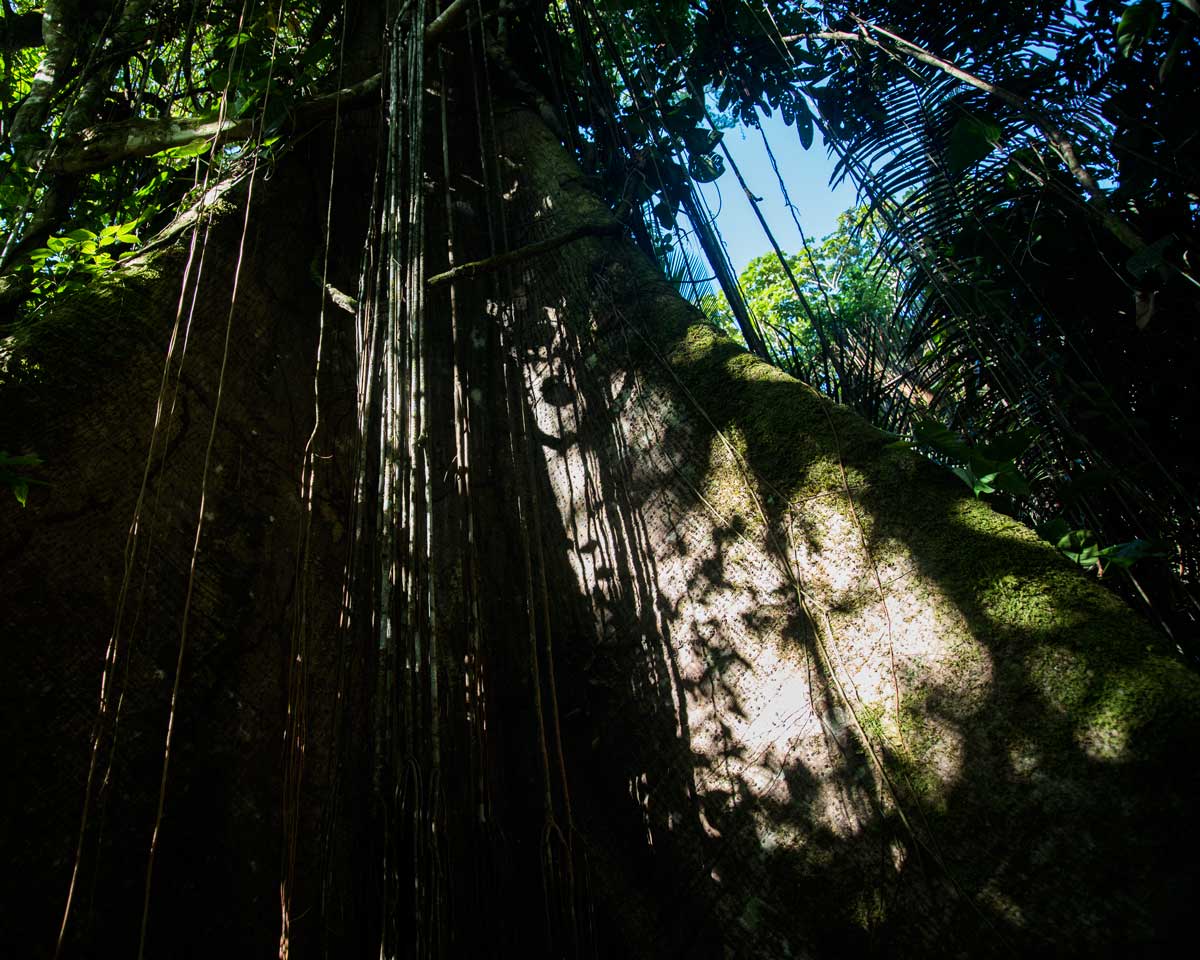 The Cuyanbeno Jungle Is Full of Life
While animals can be hard to spot while hiking, the jungle is full of amazing critters. Insect lovers will delight in the wide variety of ants, grasshoppers, and even spiders. Lizards, anoles, and snakes as well as many amphibians are just waiting for watchful eyes, both day and night.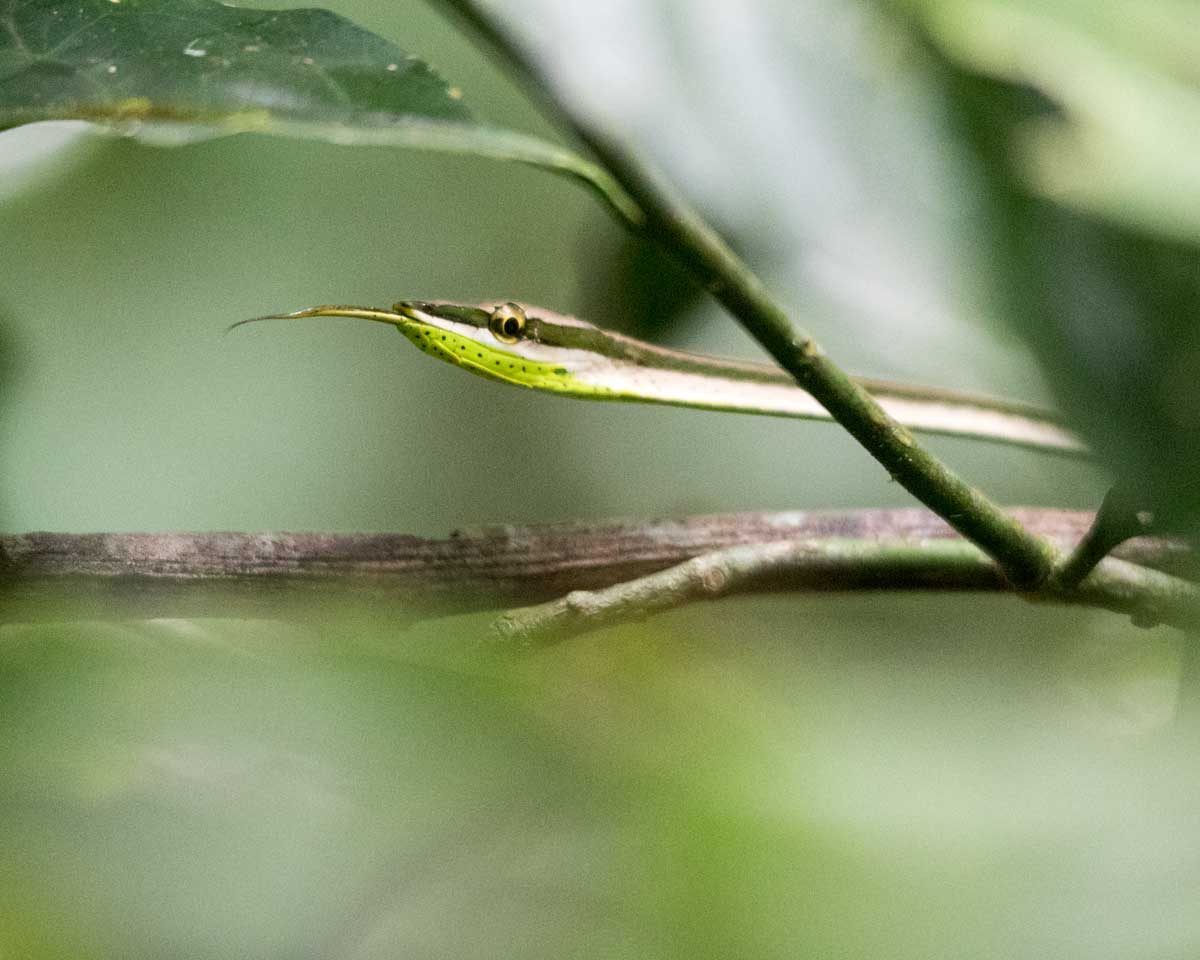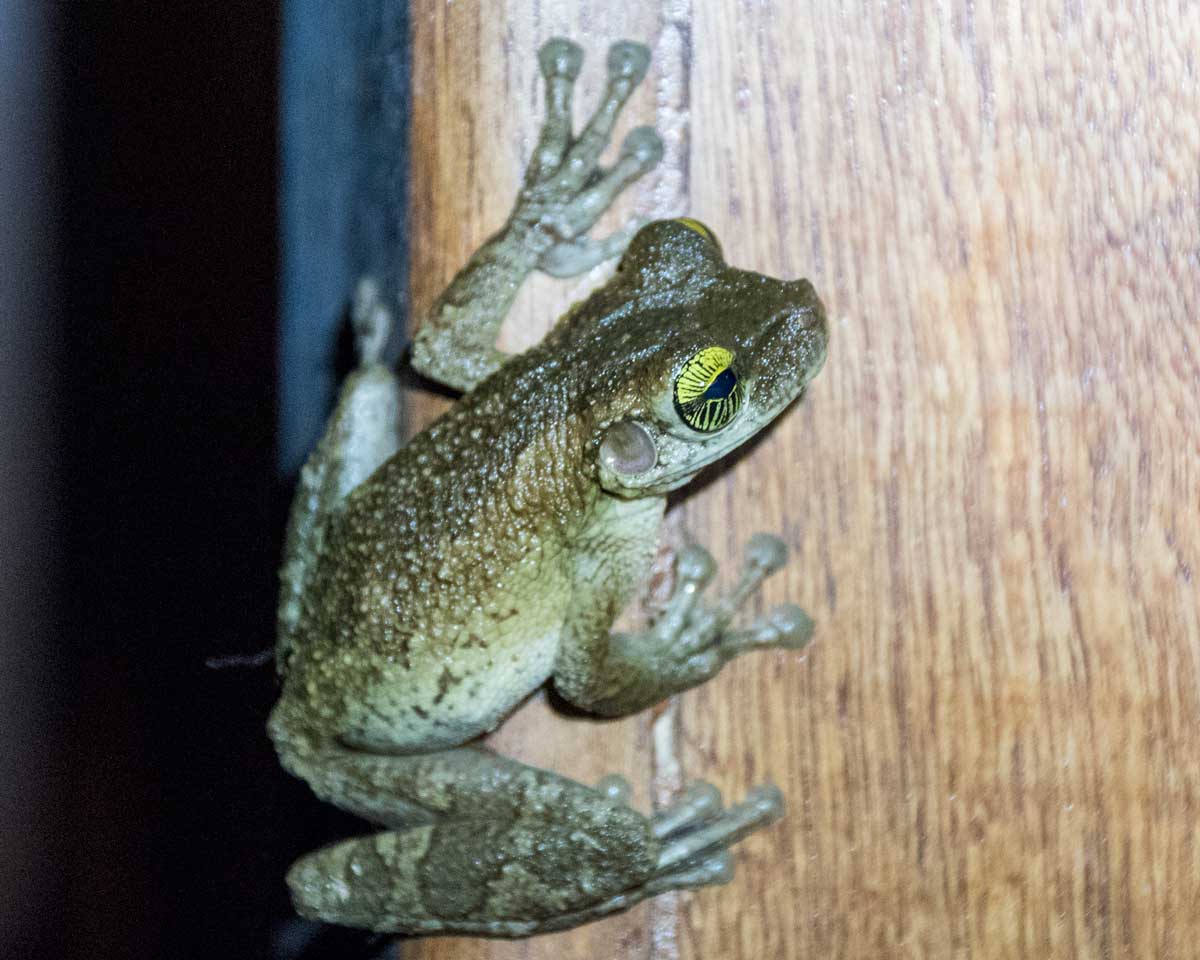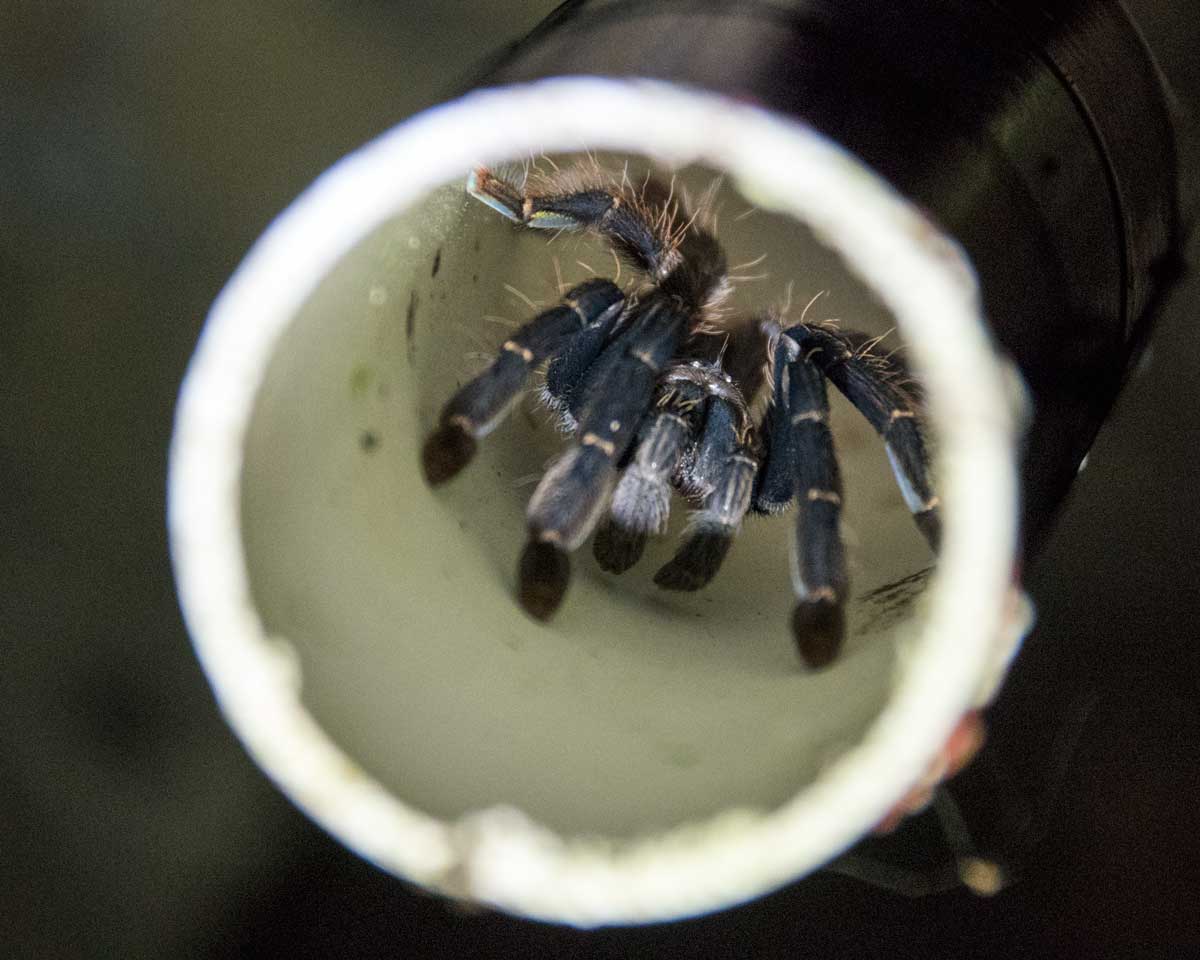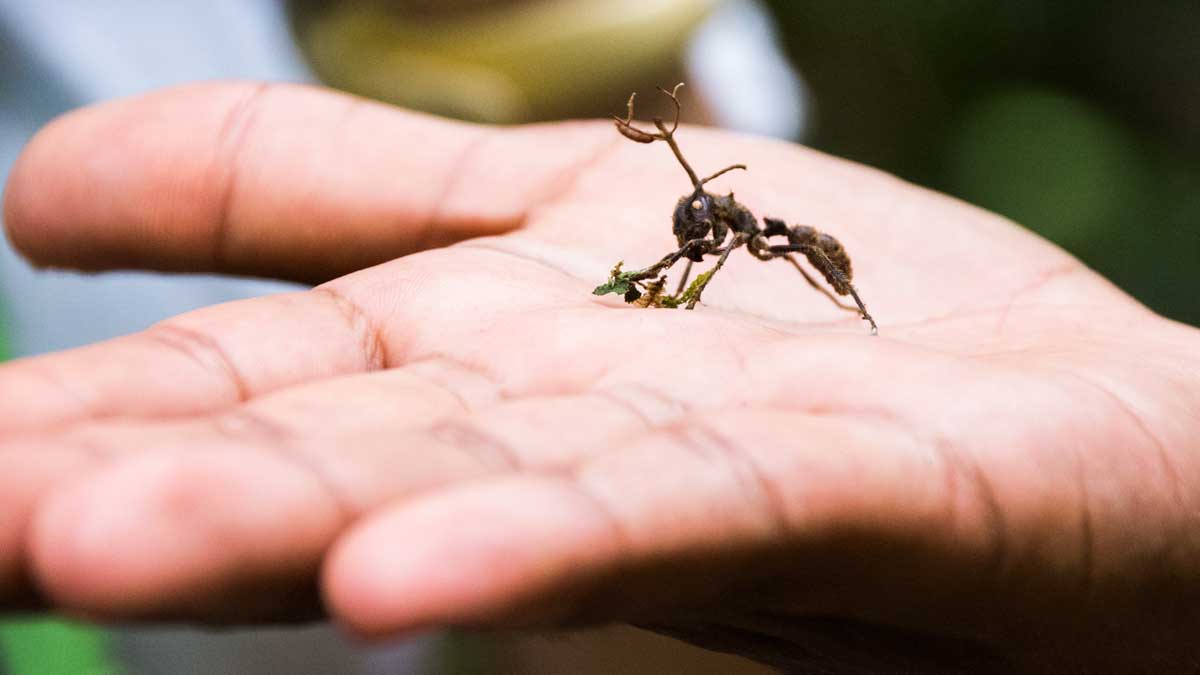 The Laguna Grande
The Laguna Grande is a large lake. In November, it is full of water that comes only from the heavy rains that inundate the Amazon Basin during the summer months of June, July, and August. By January, the lake is dry. As the water recedes, it is easier to spot animals at night, especially caiman, but also harder to see creatures like jaguars and tapir. However, water loving dolphins migrate further east towards Rio Aguarico.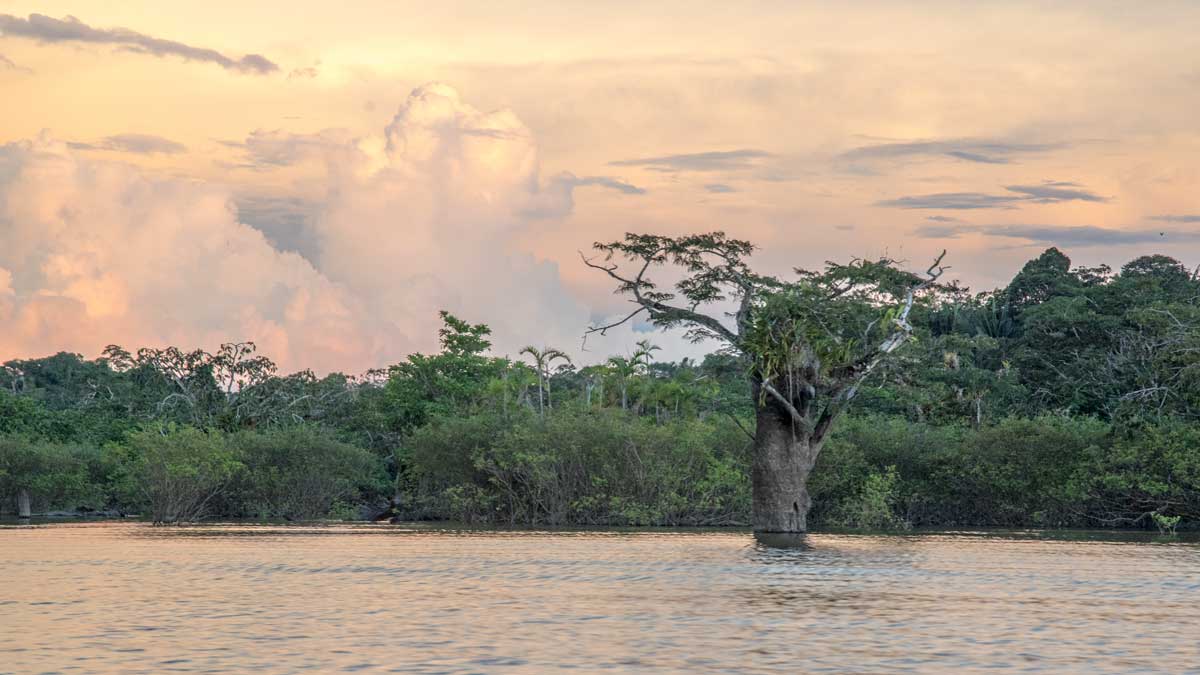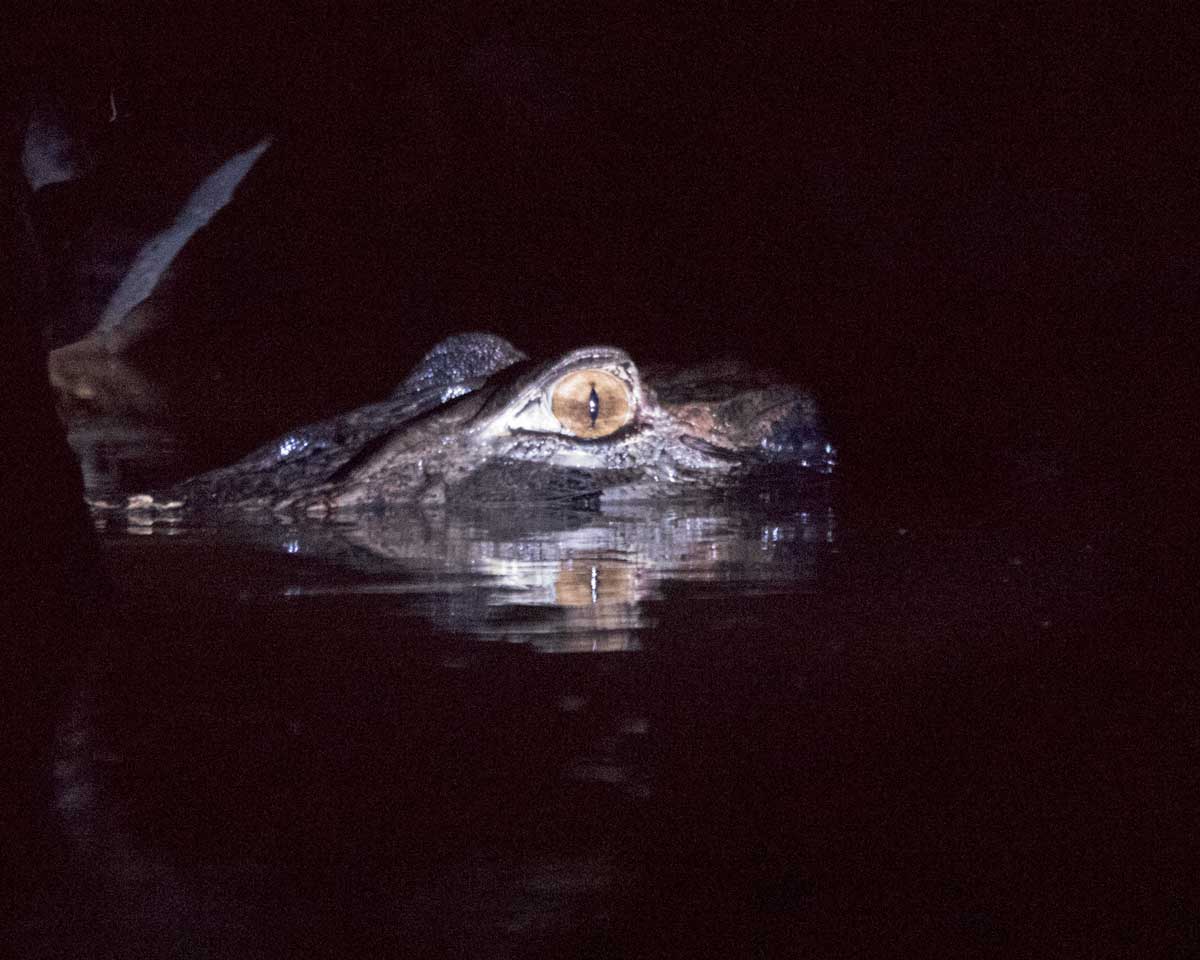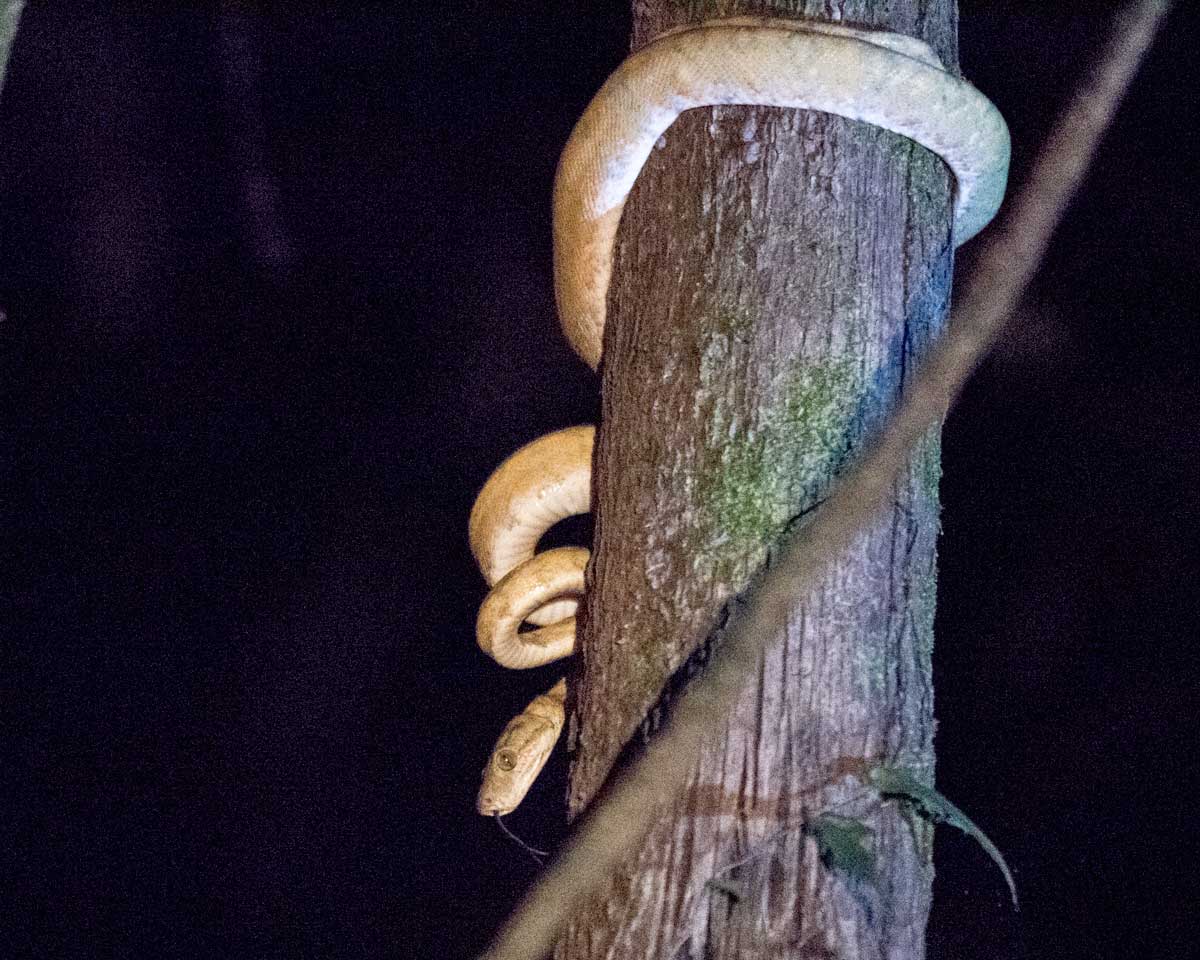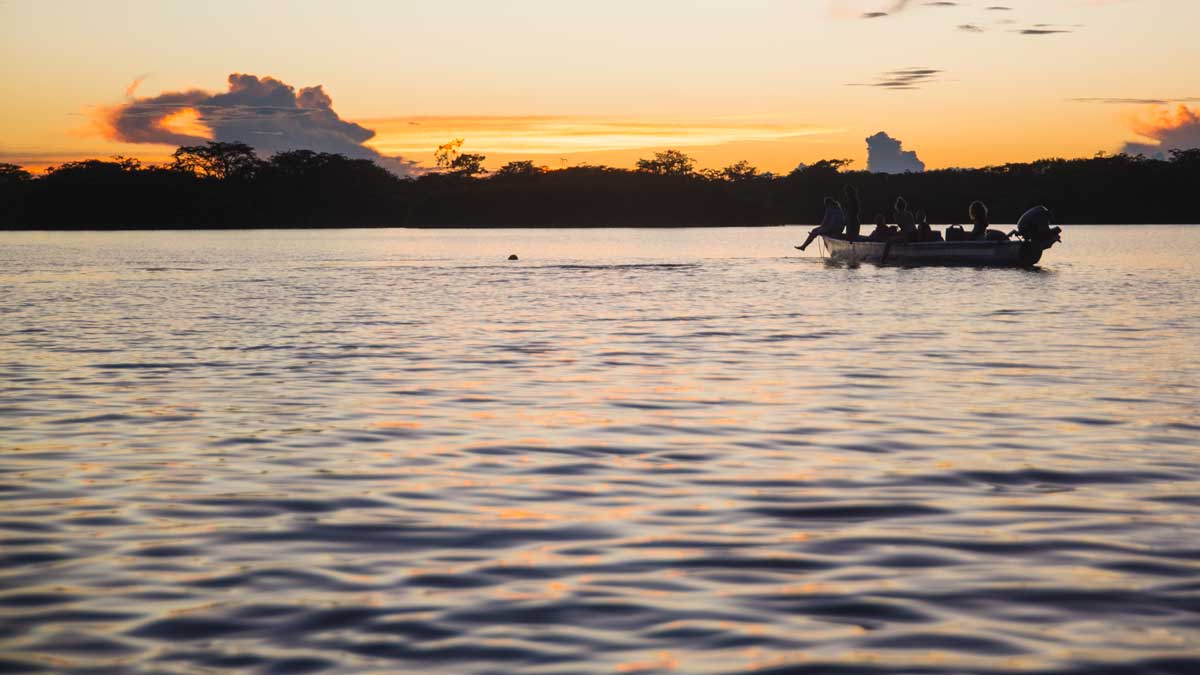 Location of the Cuyabeno Wildlife Reserve, Sucumbios, Ecuador