Unfortunately, Chirije Lodge is closed for business. The following article was originally written in May 2014. While it is no longer possible to stay the night at Chirije, day trips to the locations are still an option with a local guide or by hiking along the beach from the small community of San Clemente. Therefore, we're leaving this article for future visitors. 
Chirije Lodge
Peaceful, gorgeous, natural. Just adjectives. But they describe Chirije Lodge perfectly. Tucked away on a beach just south of Bahía de Caraquez in Ecuador, it's remote enough that there is no road for the last few kilometers of the trip. Instead, a visitor needs to arrive at the sister hotel in town and meet up with a guide who can drive you out (or allow you to follow if you have a high clearance vehicle that you don't mind getting sandy). Additionally, you need to time your visit with low tide. We planned it perfectly, without even trying. Call it vacation kharma.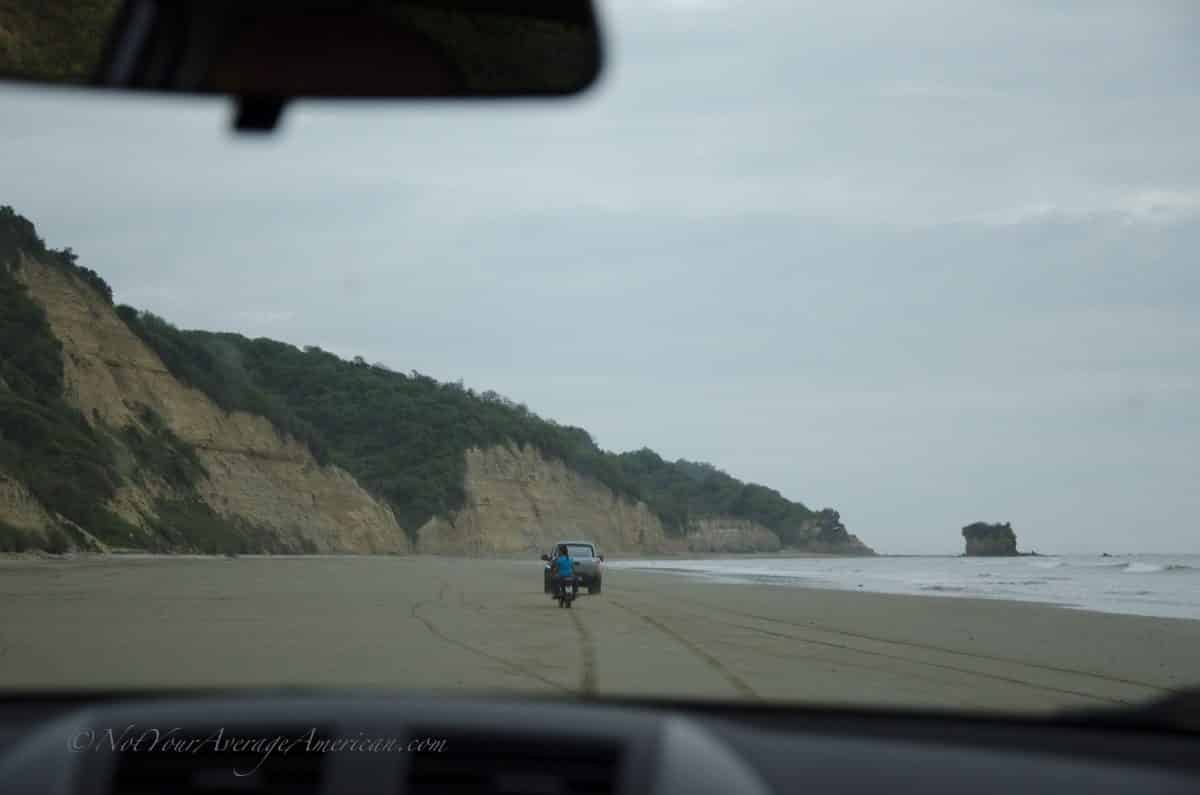 Arriving at Chirije Lodge
When we arrived, we weren't quite sure what to expect. But the groundskeeper and host for our stay was a very graceful and poised young man from Argentina. It was his job to see to our comfort, from helping us figure out the best accommodations to finding out what kinds of foods we like to eat. He was our chef for breakfast, lunch, and dinner. It would have been impossible most days to eat anywhere else as we were tied to this location by the timing of low tide. But it was no bother. He cooked marvelous meals and the peace and quiet afforded by the isolated location was just what we wanted. It was an escape from the hustle and bustle of city life.
A Little For Everyone
Chirije offered a little for everyone in my family. My husband and I could hike to our heart's content, either on the beach or in the local hills. My son could hang out in the hammock on the open-air porch. He could read a book, take a nap while cooled by an ocean breeze, or just sit and admire the view. The porch became the place where we shared a glass of wine before dinner (bring your own), played a game, and photographed frame after frame of beautiful sunsets. We rested there after boogie boarding the waves and hiking the local trails. It became a magnet for our family. If you weren't sure where someone was, they would eventually show up here.
The Birds at Chirije Lodge
But the patio isn't the only option at Chirije.
My favorite – birds. There were birds everywhere despite the young cat that thought she owned the place. No need to hike up the hill. All you needed to do was observe from the open walkways or sit out on one of the many benches. We saw so many different species. The most exciting was probably a Blue-crowned Motmot, better known locally as a Relojero because it's tail keeps time like a clock's pendulum. This fairly large and colorful bird can actually camouflage itself very well. He arrived daily, mostly in the mornings, to hunt for bugs and such on the ground. He was joined by tiny flitting hummingbirds, the smallest woodpecker I have ever seen, busy Tanagers and squawking Caciques. We saw swallows and doves. We saw the Groove-billed Ani. I only wish that every photo did the birds justice.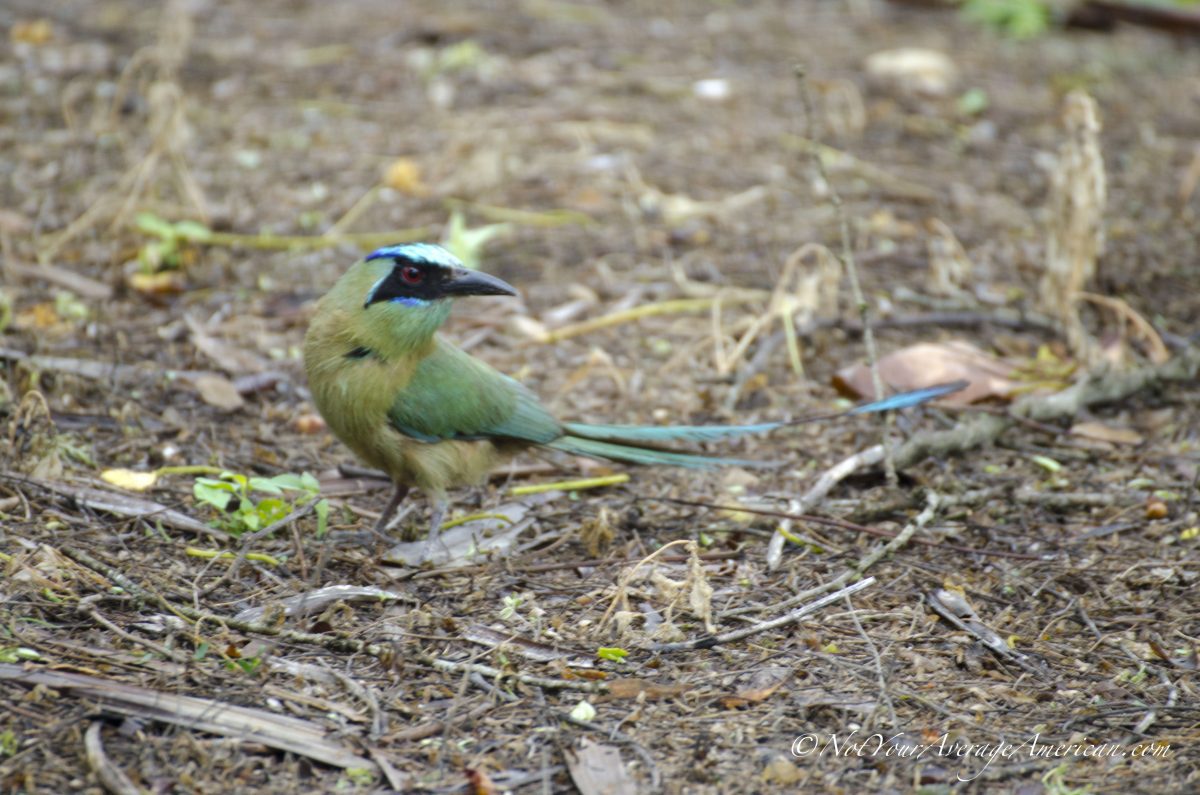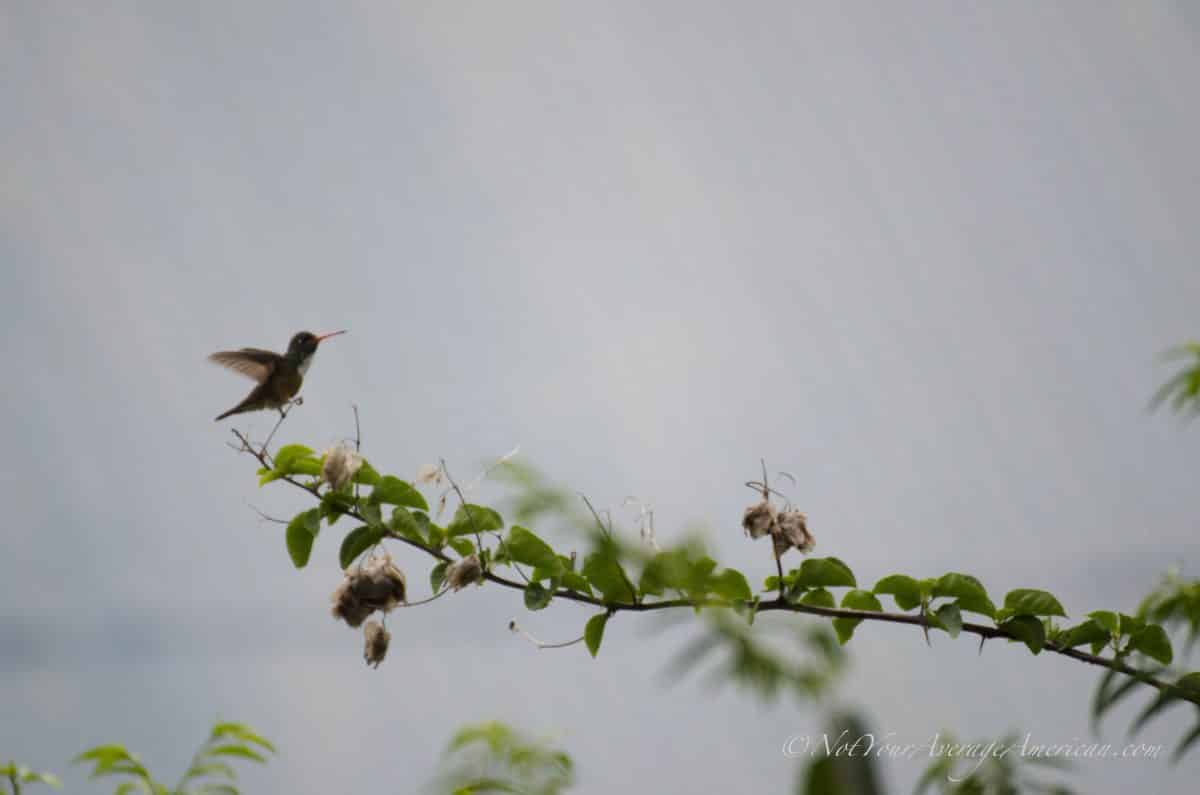 The Archeology Museum at Chirije Lodge
My husband's favorite – was the small museum filled with local archeological finds. We had our own personal tour and explanations of the many figurines and vessels found on site. The digs that have existed in the past have probably only scratched the surface of what might be found in this area. On our walks on the beach, we found pottery shards decorated with hashmarks and colored black with time. We left them for the local collection of odd bits and pieces. Instead, we brought home shells and stones, small markers of the memories we made at this timeless place.
Chirije Lodge Has A Wonderful Beachfront
Although I love living in the mountains and seeing glimpses of the snow-covered volcanoes that surround Quito, I miss the ocean. There is something very special about the sound of waves crashing against a rocky coast or the surf gently lapping a sandy beach.
My children have always loved searching for creatures amongst the rocks and jumping into waves, no matter how cold the water. Therefore, our trip to Chirije, though a new place in so many ways, was also like a trip back down memory lane.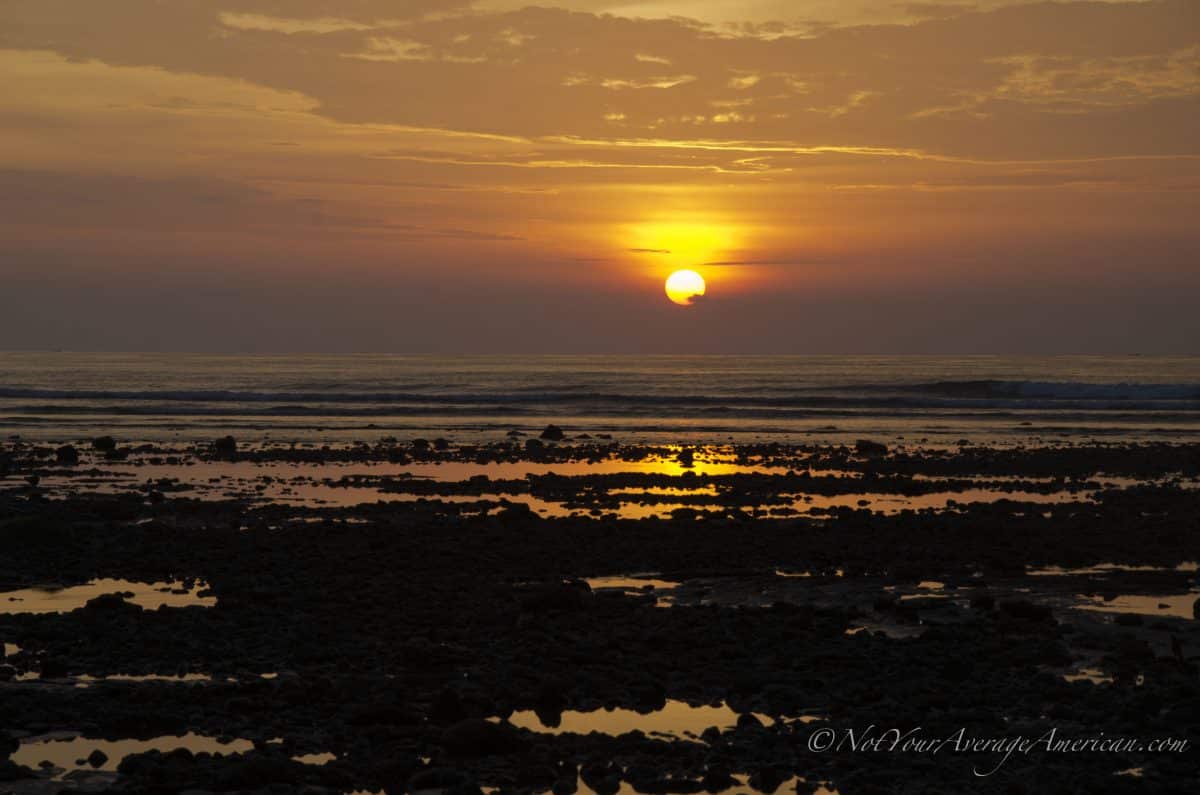 What To Do On Chirije's Beach
We watched sunsets from the sandy dunes just below the lodge. Each night, the water a lilac blue, then pinky orange, then dusky midnight before settling down to a dark and endless black.
While tidepooling, we found sea stars and hermit crabs along the shallow rocky coast that sits right in front of Chirije Lodge.
Furthermore, a short walk away, we rode boogie boards as the waves increased in size during a startling sunny afternoon.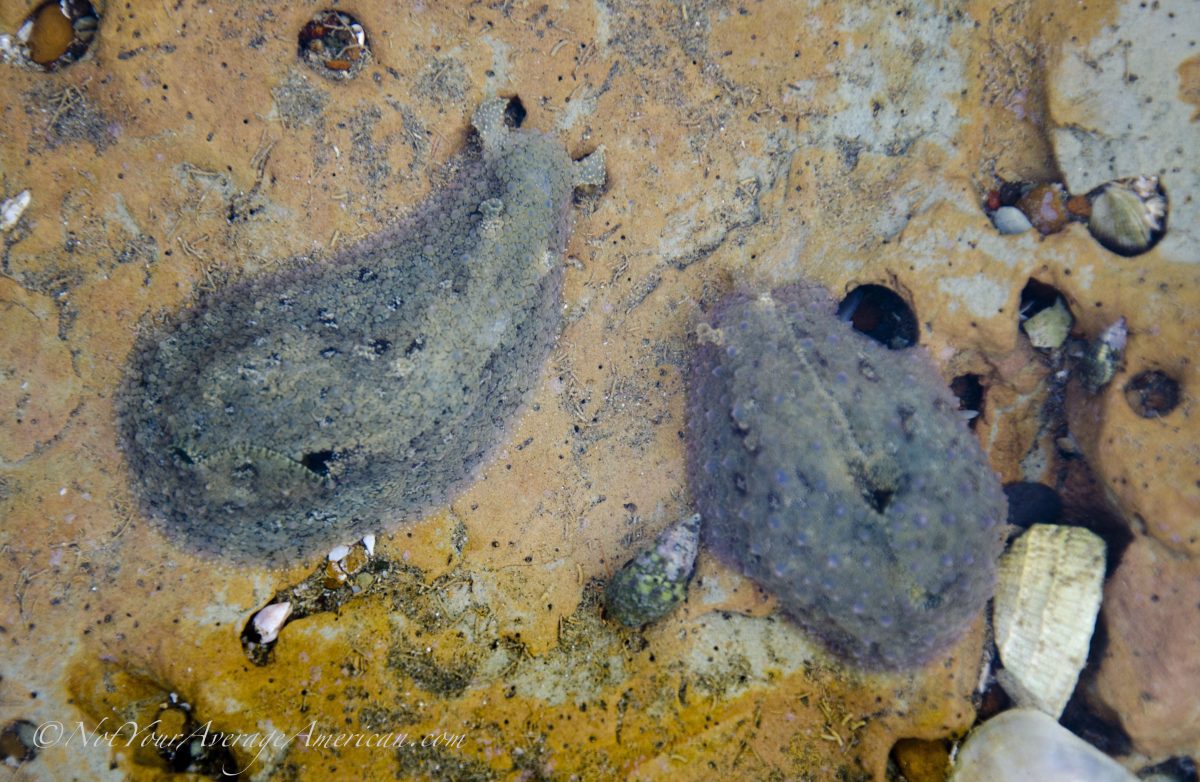 Each morning, treasure greeted us at the high tide line – stones polished into near perfect roundness, thin oyster shells that glinted gold and silver grey against the damp sand, tiny yet perfect scallop shells in a myriad of colors, and the most striking bubble gum pink clam shells, found in the size of my little pinky fingernail to my thumb. Suprisingly, we even found the occasional pottery shard with engraved markings turned black with time. Beachcombing was never so wonderful!