Unfortunately, Chirije Lodge is closed for business. Hiking Chirije is still possible. Therefore, we're leaving this article for future visitors. The following article was originally written in May 8, 2014.
Hiking the Chirije Trails
​Hiking at Chirije comes in a couple of different forms. You can head to the beach and hike for miles. Or you can head back to the little museum and find the trail hidden just behind it. From there, head out and up into the tropical dry forest. You'll find a gigantic Ceiba tree, it's wide trunk impossible to embrace because of its size. Birds are everywhere, their song easy to hear.
With patience, it's possible to spot many birds, even without a guide. The easiest way is to find the local food source. In February, that meant cactus fruit and the birds where having a hey-day. But seeds bursting from pods were apparent as well. There are a variety of food sources that will keep these birds coming back year round. Recent rain meant muddy trails and small, inconspicuous mushrooms. But damp ground makes great habitat for mosquitos, another favorite snack for many a bird.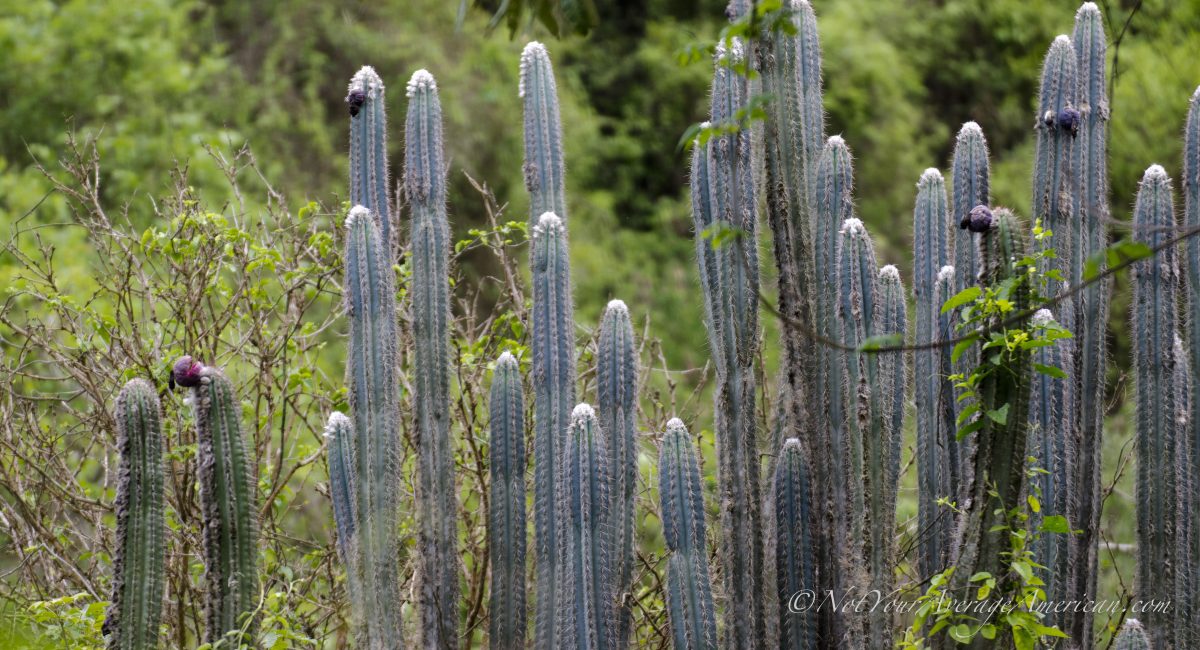 As the coast of Ecuador becomes more popular, land like the dry tropical forest that surrounds the lodge at Chirije will become even more scarce than it is today. According to The World Wildlife Fund, land like this should have the highest conservation priority. In Ecuador, less than 25% of the original dry forest remains.
Protecting the Ecuadorian Dry Forests
And that makes me worried. There is a push to increase tourism to the area, a push I very much understand and support. But I am afraid that protecting the environment and sustainability might go out the window.
We were speaking with the mother of Chirije Lodge's owner. She was talking about a new coastal highway that would bring in thousands of newly middle-class Ecuadorians to the coast. However, it might just rip out even more dry tropical forest.
This gracious lady used to run an organic shrimp farm but has found that the organic feed needed for the shrimp was too expensive and today her farm is just like hundreds of others that dot the coastline here. Chirije markets itself as an eco-lodge but how long before it is just like hundreds of other places to stay along the Ecuadorian Coast?