I was surprised to discover an oasis along the Route of The Volcanoes, a place called Balcón al Cotopaxi. It provides a natural viewpoint of the surrounding area and is less than an hour from the city of Quito.
From this place, you can see many volcanoes including Pasochoa, Rumiñahui, Sincholagua, and Cotopaxi. Of course, the stunning green landscape highlights the clouds, fresh air, flora, fauna, and the warmth of the people who live there.
THE ROUTE OF THE VOLCANOES OFFERS A BALCONY VIEW NEAR COTOPAXI, ECUADOR
The Route of the Volcanoes begins in the Chillos Valley, where enjoying the natural and impressive landscape is a daily pleasure. This region is known for its many volcanoes like Cotopaxi with a height of 19,347 feet above sea level. Additionally, two more giants, best admired on a clear day are Antisana at 18,714 feet and Cayambe at 18,996 feet. It's almost unbelievable that all this lies so close to Quito.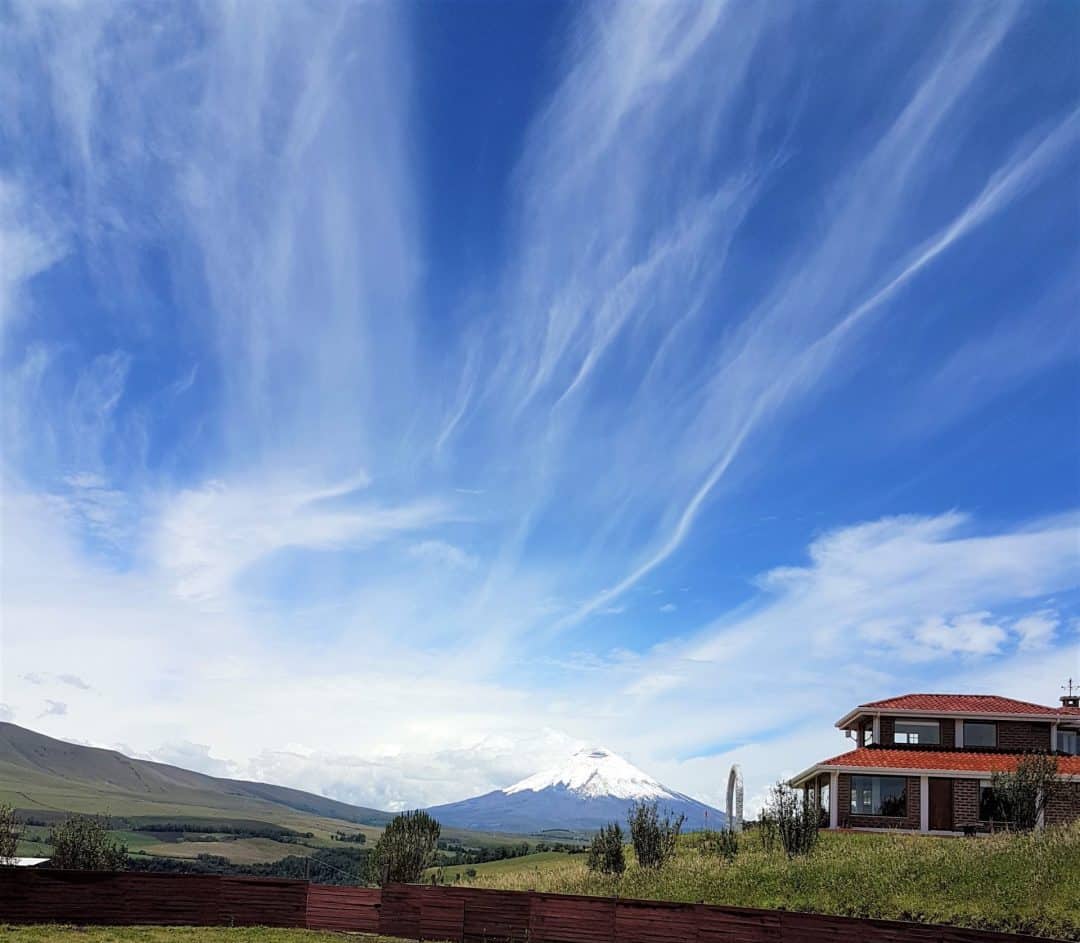 I was fortunate during my visit, for I met the people responsible for creating this oasis in the middle of the countryside.
They are a very loving and sensitive couple who, after retiring, decided to build a place of rest and peace in rural Cotopaxi. This project began for the family's enjoyment but, during the pandemic, they decided to share their pride and joy with the world, transforming it into exclusive lodging for guests looking for an escape from the big city.
Rosita Cisneros, motivated by her love of nature, first designed her personal garden, which became a forest of native plants with trails easy for all abilities. Juan Francisco Sosa, her husband, is passionate about horses. He enjoys training them and immerses himself in this practice to better communicate and understand the behavior of equines.
Today, apart from being a family place, Balcón al Cotopaxi offers us the possibility to disconnect from the city and connect with nature, breathe fresh air, enjoy rural tourism in a healthy and secure setting, and most importantly, know one more corner of our wonderful Ecuador. And all this with your pets if you so desire!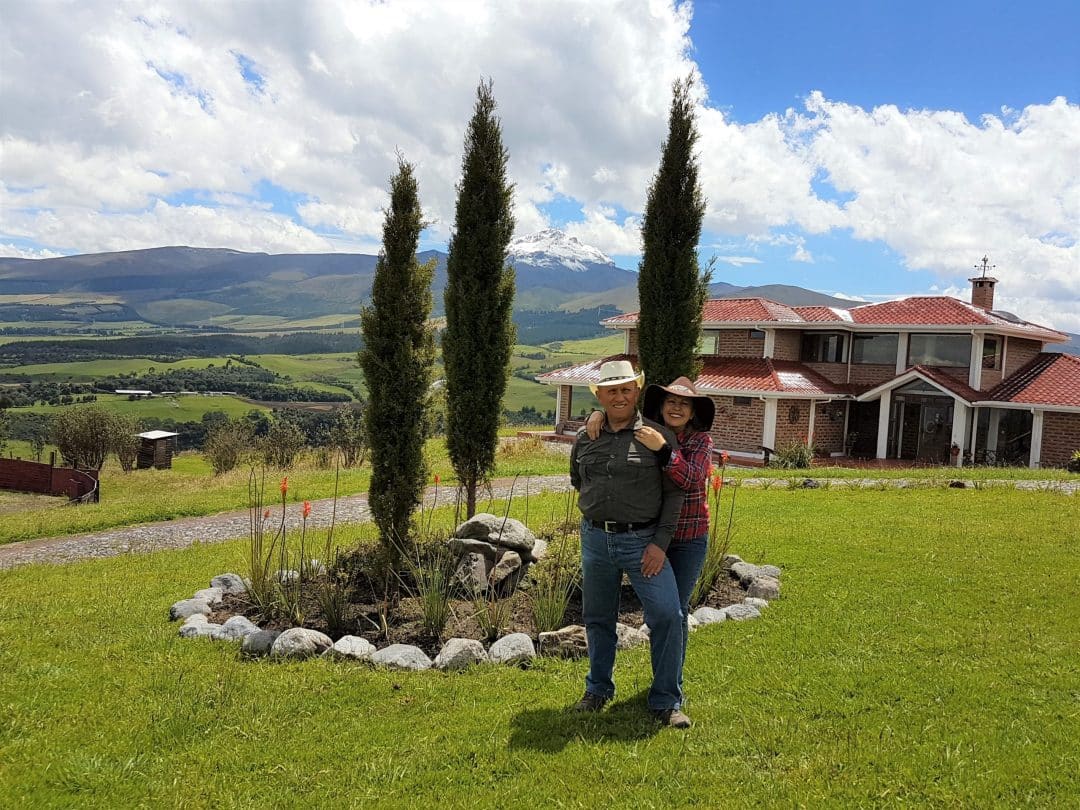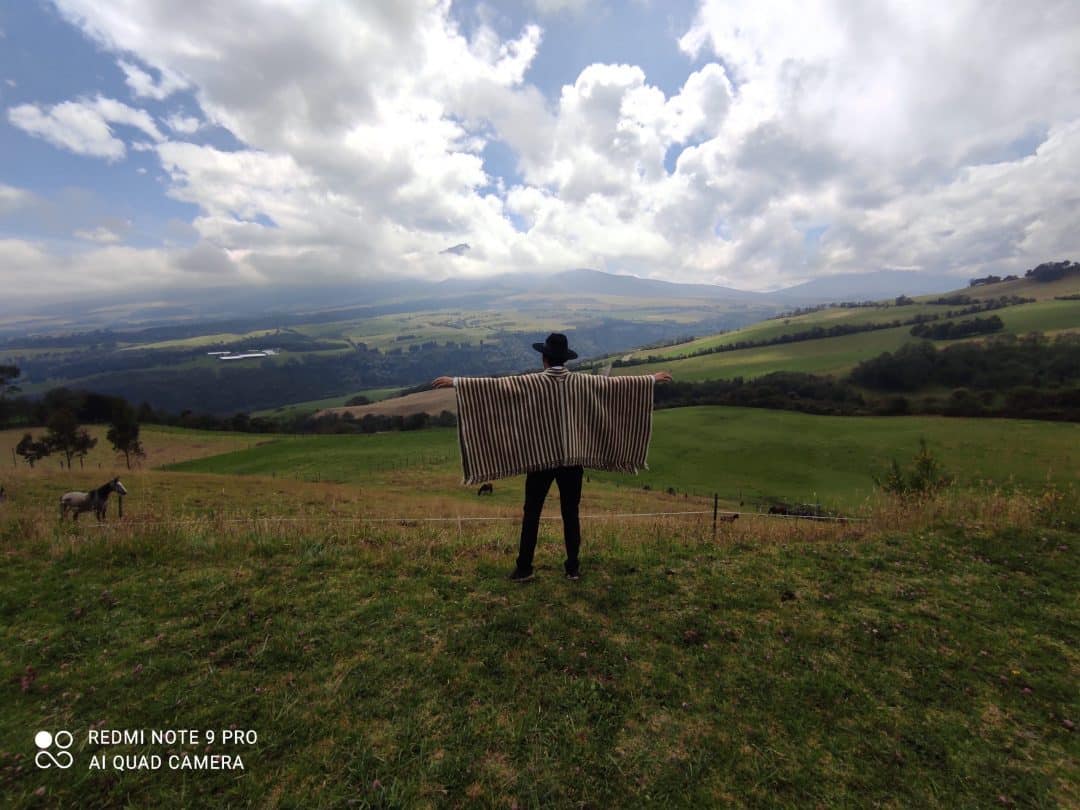 Much more than a viewpoint in the middle of the countryside
This natural viewpoint is in the middle of the mountains surrounded by the fields of green. However remote it may feel, the hosteria offers access to technology, quality full room and board that is comfortable and complete, as well as horseback riding and hiking. Of course, let's not forget one of its best attractions: the warm welcome of Rosita and Juan.
This rural paradise is privileged to lie along the Route of the Volcanoes with its richly beautiful valleys, mountains, and waterfalls. It is ideally situated to also explore:
Vilatuña Waterfalls
Pasochoa Geobotany Reserve
Local cuisine
Now, more than ever, the need to leave the city to breathe fresh air and escape that overwhelming feeling of quarantine can easily be enjoyed in a safe but adventurous manner. Balcón al Cotopaxi has all the elements to make your visit a complete success!
An important part of the health and safety measures at Balcón al Cotopaxi includes making a prior reservation and so that your family or small group of friends has exclusive use of the grounds. Don't forget that your most loved members of the family are also welcome, your dogs!
It is important to check availability and make a reservation in advance. Balcón al Cotopaxi organizes special events such as birthdays, weddings, yoga retreats, horseback riding, or any other special activity, as long as they are limited to small family groups willing to follow Covid-safe practices. Early contact is important through WhatsApp.
Additional info: Balcón al Cotopaxi also arranges for transportation services to make your visit more comfortable and pleasant. Simply make the request upon booking.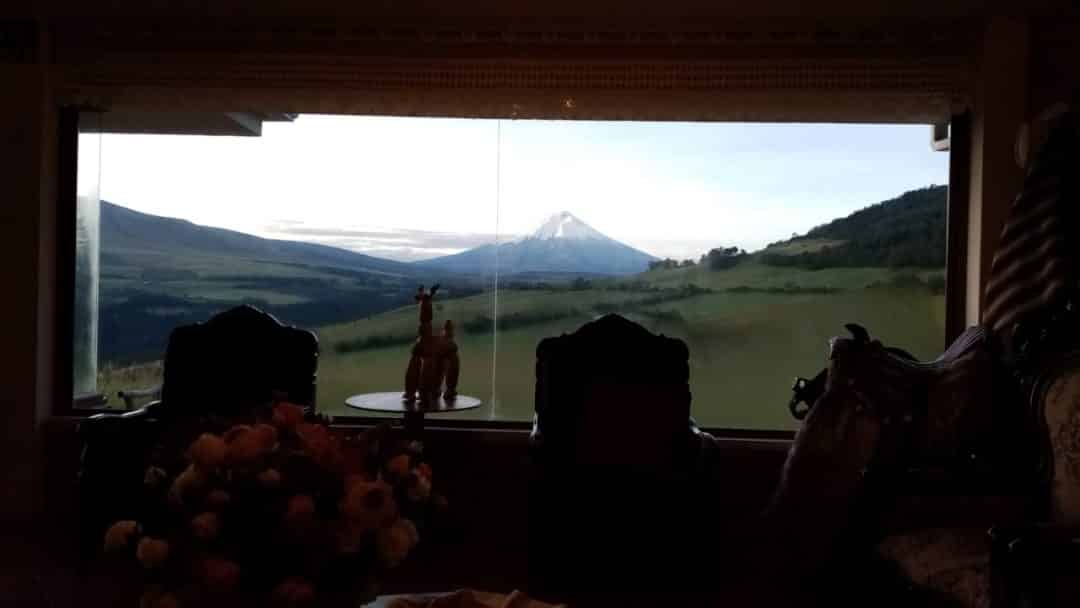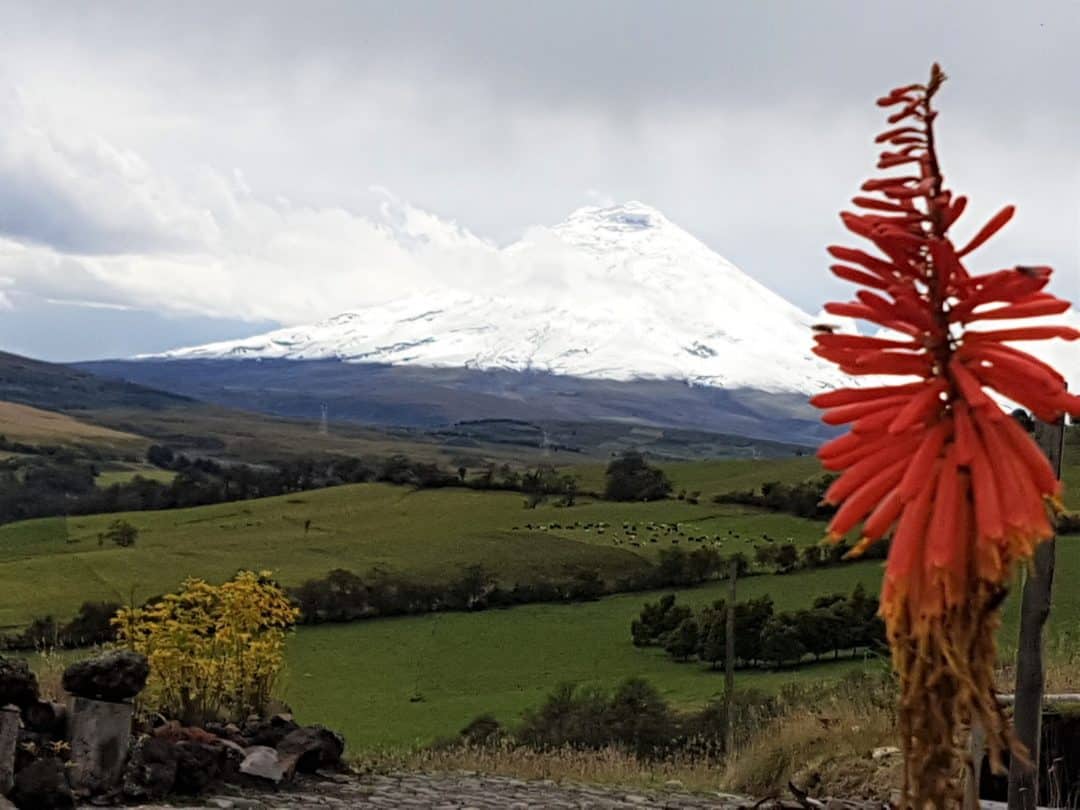 How to get there?
Location: The Hostería Balcón al Cotopaxi is located southeast of Quito. First leave Quito in the direction of the Valley de los Chillos by the General Rumiñahui Highway. Then, when you reach the Selva Alegre neighborhood, follow the signs to the tourist corridor "Ruta de los Volcanes". Then follow this road about 17 kilometers.
The hostería can also be accessed from the South of Quito. On the outskirts of the city, from Avenida Panamericana Sur, enter the town called Tambillo. This road continues to the Barrio Selva Alegre in the Valley of Los Chillos. Finally, follow the signs to the "Ruta de Los Volcanes". Drive 17 kilometers to arrive to your destination.
Map: This route is best viewed in Satelite mode, taking the road to Selva Alegre and then the Ruta de los Volcanes.
To make a reservation, please contact Carlos Sosa at WhatsApp at +593-99-258-5745. He will confirm availability and send you details on how to make a deposit to secure your reservation.
You can also check their Facebook page for the latest discounts and updates: https://www.facebook.com/balconalcotopaxi.